In The Studio with Matthew Bandy & Leigh Darlow
Earthworks Studios is a facility based in North London. Its the home to Matthew Bandy & The Layabouts but is also a commercial studio space where Matt & Leigh works with clients on various mixing, mastering & recording projects.
---
What equipment do you have in your studio? (full studio kit list).
Studio Equipment
Universal Audio Apollo Quad, 4 channel pre amp and main Interface
RECORDING
Neve 1073 dpd, duel channel (running direct using neve convertors)

BAE

1073 duel channel

API

3124, 4 channel

TLA

udio C1, Valve duel channel
Rupurt Neve Designs

MBP

, Master Buss Processor
MONITORING
Crane Song Avocet Monitor Control and D/A Convertor
Barefoot Sound MM35's
Yamaha NS10's
Avatone (stereo)
SOFTWARE
Logic Pro 10
Protools 10
Universal Audio- A300 Studer Tape Emulation, LA2A, 1176, Lexicon Reverb
Waves – Mercury Bundle
Ozone 5
Altiverb
Native Instruments Komplete 8 Ultimate
Arturia V collecton3
MICROPHONES
BeezKneez
Neuman TLM103

AKG

414 × 3
Shure KSM44 × 2
Shure beta 52
Shure SM57 × 4
Shure 5M 58 × 2
Joe Meek 47 × 2
Pictures
NOTE: Click the images for large versions

Earthworks Studios w/ Matthew Bandy & Leigh Darlow Interview
What is your favorite piece of equipment to use in the studio & why?
This is a hard question to answer, but we'd have to say our Crane Song Avocet. Its not the most exciting piece but definitely our most important. The Avocet is a discreet class A d/a convertor and monitor control. After testing a few monitor controls we felt this had all the functions we needed. We run 2 separate inputs into it so we are able to cross reference mixes and masters. It also has a lot of other essential features we need for mixing, mastering, and recording jobs like mono, mute, phase, 16bit playback, 3 speaker select for each of our monitors, and it also incorporates 2 headphone feeds with talkback. We see it as the hub of our studio, and it's been ultra reliable. We're also able to run direct into the Avocet via the s/pdif on our sound card for super accurate monitoring.
Give us some insight into your production process. How do you typically begin constructing a track?
It really depends on what we are doing. If we are starting a mix we usually start with bass and drums then move on to the important focus of the song maybe its the vocals or a sample used and base the mix around these elements. If its a mastering project we'll listen to the track to see if there is any critical work that needs extra attention or something that might just need boosting whilst retaining its sound. With production we can start anywhere. Depends on where the inspiration comes from. Could be a chord progression, working on drums, a sample or even just sitting in front of a synth and creating a sound first.
What piece of studio equipment or production process defines the Matthew Bandy & Leigh Darlow sound?
For our productions we use a combination of analog and soft synths. We've gotten the best results by using both and feel they've helped define our sound. Our favorite softs synths come from the Native Instruments Komplete Ultimate bundle and the Artuira V Collection. We switch up what we use from time to time and it really just depends on our vibe and the song. At the moment we've been using Massiv from NI, and the Oberhiem in the V collection. For analog equipment we usually hire what we want depending on the project. For example on the new Limestone release we had written the song with various plugins and ended up rerecording most of the parts with hardware. For bass we used the Midimoog, pads where done with a Roland Juno 60 and various fx and leads were done on both the Novation bass station and the Oberhiem Matrix 1000.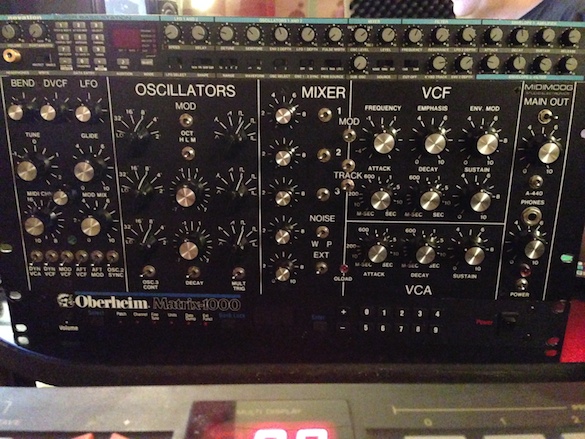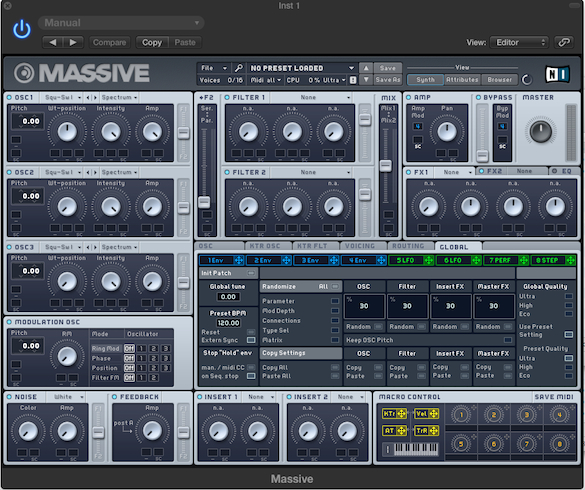 What piece of hardware/software elevated your production to a higher level & how?
From an engineering perspective we'd say our Neve MBP compressor. It gives overall compression to our master buss that glues our songs together. We use it on various different stems when mixing and mastering, works great on a final mix and we can even record with it. It has a harmonic saturation function that we love which works by boosting high end frequencies or low end frequencies along with a limiter section. Along with the Neve we've been using the Waves NLS plug-in. It's a non linear summing plugin that give an analog sound based on various famous consoles. We're kinda summing in the box but digitally. We find using the two in conjunction has helped define our sound.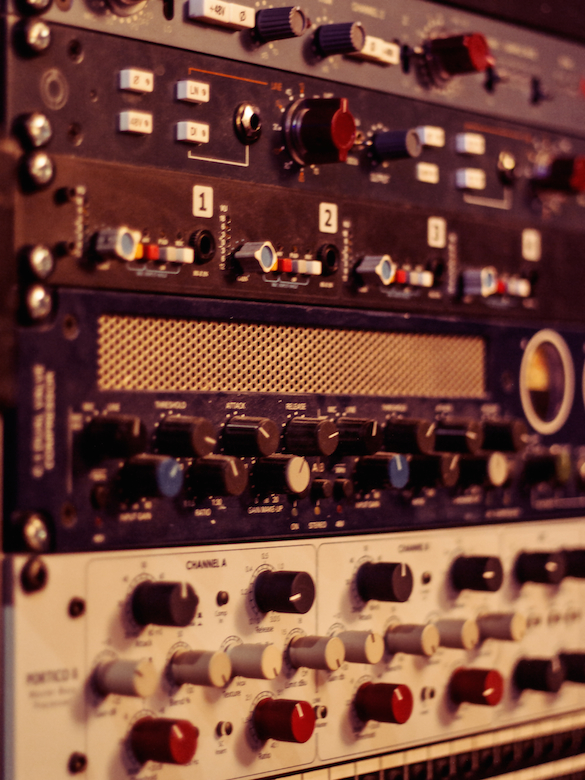 What fresh equipment have you recently added to the lab?
One of our latest additions has been our Barefoot MM35 Monitors. Before we picked them we spent a lot of time listening to various sets of monitors in our control room. Choosing the Barefoot's was the best decision we made. If we could describe their sound in one would it would be detail. We are able to pick out the most discrete sounds and frequencies we couldn't hear on the monitors we had before. They also have a built in sub on both sides of the speaker which gives us the low end energy needed to properly work on dance music.
What are your essential studio supplies (food, drink, cigs etc)?
Essential studio supplies to keep us going through the day include a healthy dose of coffee in the mornings and herbal teas in the afternoon, along with cashew nuts and water. We love the smell of baergamot oil in the studio which helps our creativity. Also cant forget we love an occasional Belgium beer in the evening.
What list of artists have influenced your sound?
The list is long but to name a few , , , , , , , , Dan Bell, &
What are your 3 favourite productions?
A few new productions to come through the studio doing there thing on traxsource right now are..
Saison – When I look At You – Toolroom Records

The Layabouts ft Shea Soul – Let me Go – Limestone Recordings

D.J Abel – Aint Got Time – Tony Records

What handy Matthew Bandy & Leigh Darlow studio tip would you pass onto producers out there?
Don't forget to take breaks, resting your ears are the most important thing. It's not always possible with deadlines but we try to take the same amount of time away from a project as we spend on it. It refreshes your perception so you can make critical judgments. Also, don't be scared to take risks, do what you feel and what comes natural.
What new production should your fans be on the lookout for at Traxsource soon?
New track to look out this week is the Limestone release: Matthew Bandy ft Diane Charlemagne – Pieces Of My Dream w/ Layabouts Remix
Matthew Bandy latest release 'Pieces Of My Dreams' out now on Traxsource