Top 20 House Artists of 2015 so far...
Not everybody understands house music. This phrase has never been more on point than in today's over saturated market of ghost producers, cake throwers and unplugged DJ sets. Thankfully, we've been in the game for over a quarter of a century so know a thing or two about what's REALLY hot and what's not. Check out our guide to whose been blowing up the house scene so far in 2015.
---
20:
The Want More DJs put their own distinctive style on their remix of Robosonic's melodic 'WURD', which was released on Armada Deep at the start of the summer as part of a 4 track remix project. Introducing club-friendly beats, deep bass and big synths to an already firing track, it's still getting plays and chart placings now.




---
19:
Aside from a string of excellent releases on Defected, Bang Gang and Club Sweat, Australian Cassian Stewart-Kasimba has spent this year continuing to cement his reputation as an adaptable producer, with tracks that also span Electronic, Nu-Disco and Deep House. His remix of 'Define' from fellow Aussie Dom Dollar was particularly big on its release in July 2015.



---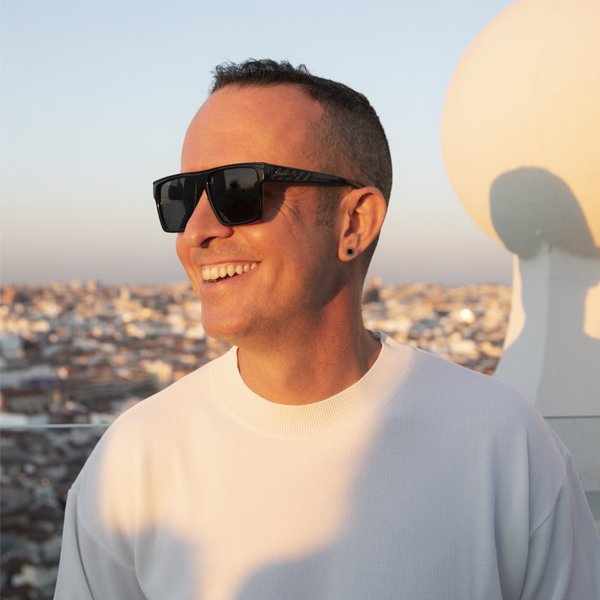 18:
In between running his Urbana imprint and releasing tracks by artists like Hardsoul, Ben Delay and old-school chanteuse Adeva, Penn also found time in 2015 to put out the slamming collaboration with label-mate Rober Gaez, 'Non Stop Rocking'; a dark mesh of percussion, with an insistent bassline and perfectly executed drops. Another strong track in an ever growing discography from this award-winning artist.


---
17:
Azuli are really doing the business this year, offering track after track of real quality. 'Vegas Love' from London based recording artist 'As I Am' is no exception, with its rubbery b-line and BIG piano line getting plenty of traction internationally. Expect more from this young producer, who's funked up take on the 90s house sound is proving hugely effective on the dance floor with his next release coming on Get Twisted Records and an official remix for Todd Terry shortly after.


---
16:
Hailing from Sheffield in the UK, newcomer Curtis Gabriel's smart update of the UK garage anthem 'Flowers' with Sam Divine reached number 1 on the Traxsource chart earlier this year. 'Flowers' is one of a clutch of quality tunes and remixes that he has put out in 2015 on Cr2, D-Vine Sounds. Love Harder and Low Steppa's Simma Black.




---
15:
Remixer to the stars, Italian producer Gianni Bini has previously worked on the music of Whitney Houston and Diana Ross and brings his considerable talents to his remake of the much loved Temptations 1969 psychedelic-soul classic 'Cloud 9'. His interpretation, 'Nine Clouds' was released on Oceantrax in April of this year and its wall of percussion and Motown bassline combo was an instant club winner.


---
14:
A workaholic by trade, house music legend Todd 'The God' Terry has smashed 2015 so far with top table tracks, remixes and international dates. His own 'Inhouse' input continued to release top quality material all year, though we totally fell in love with his remix of Hercules & Love Affair's 'Do You Feel the Same?' on Defected.




---
13:
Man Without A Clue burst onto the scene when his massive 'When I Play This Record' dropped in 2014, gaining support from Roger Sanchez, Kenny Dope, Danny Howells, Mark Knight and Maya Jane Coles. 'Booty', his killer release on Clueless Music from July this year, will no doubt perform similarly. Imagine one of those prime-time Todd Terry NY beats and samples track but updated for 2015; RAW!


---
12:
With an admirable work ethic and high output, it's already been a great year for London duo Electronic Youth. Their productions and remixes turning up in the playlists of the such luminaries as Maceo Plex, Fatboy Slim, Chicken Lips and Skream. Taken from their 'Dirty Money' EP which dropped in the spring, 'Keep On' gives a brief nod to the old school with its vocal sample before rocking out as only EY can.


---
15:
Big DJ support from David Morales, Shapeshifters and Gene Farris on 'Place Called Home' featuring the gorgeous vocals of LaRae Star, released on Defected in March. Dantiez has already notched up releases on King Street, Noir, KMS and is clearly at the start of a very promising career in electronic music.



---
10:
August saw the release of 'Can't Get Enough' from relative newcomers The Check Up. 'Can't Get Enough' was a female vocal stormer that quickly picked up compliments from Todd Terry, Golf Clap and Vanilla Ace. This follows on from their releases over the last couple of years on labels like Large, King Street and Nurvous, be sure to keep your eye on the rise of The Check Up.




---
9:
Working since the early 90s, Grammy nominated Full Intention are a house music institution with numerous club and national chart hits under their belt. This year has seen them continue their mission with strong releases and remixes on Blue Fin Records, Azuli, Defected and Toolroom. 'Don't Care What You Do' came out on their own label in August and was perhaps the strongest track from their excellent 'Like That' 3 track EP.


---
8:
With a hugely refreshing approach to house music, Frankie's fresh ideas have been paying dividends in a big way. Having established himself as one of the biggest draws in Holland's house music circuit, he's now rapidly expanding his horizons across the world. Releases on OFF and Defected demonstrate an increasingly strong production career, while his Flow radio show and events are fast becoming a major part of the house music landscape.


---
7:
Belfast duo Bicep have had a great 2015 with releases on First Choice, Strictly Rhythm and Defected. Their remix of Dyone's 'Only Love Can Set U-Free' was the summer sound of 2015, but we also loved the sublime 'Just' on Aus Music. A proper 4 track EP, all the featured cuts are absolutely stunning showcases of electronic music at it's finest.




---
6:
Straight out of Cologne, Germany, house producer and former resident DJ at Tiefenrausch, Ben Delay has had a great year so far. His 'Rock and Roll' track, a summertime smash on Milk and Sugar has a huge moog-esque bass and male sung/spoken vocals that make this a definite floorfiller and follows Ben's recent successful releases on Blockhead, Tiger, KNM and Tobus Ltd.


---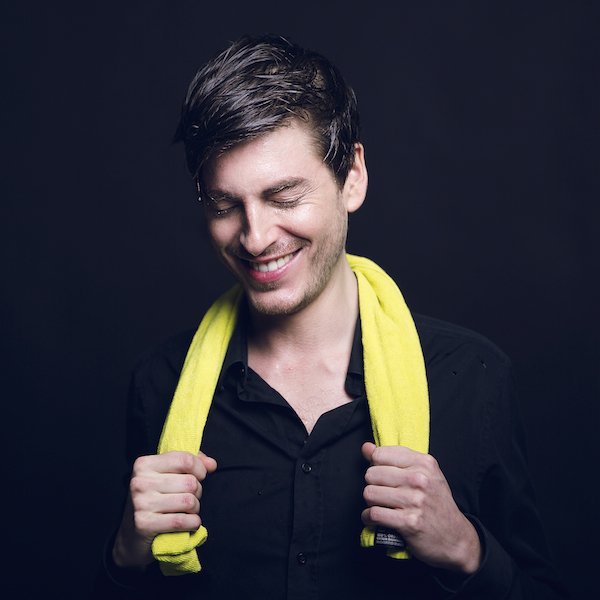 5:
Since their groovy chart topping 'Worst Love' and 'The Edge' release, the German duo of Robosonic have been working on some brilliant collaborations this year. Stand out track from their 'RPMD' EP 'Viel Fein' with Purple Disco Machine was a particular favourite in June, whilst in April they got together with Thabo Getsome's (Defected) to produce a beauty called 'Juicy' on DFTD.



---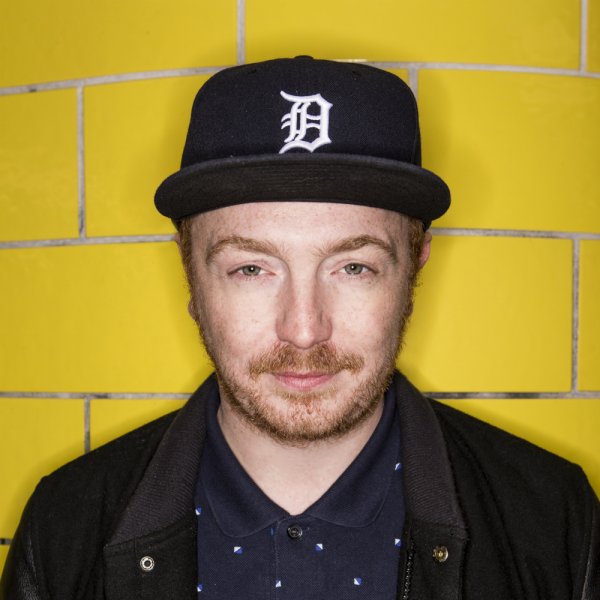 4:
Two house music Dons, a pair of samples from "Gimme Shelter" and Curtis Mayfield plus some supa-dope beats: 'Shout Away' (Industry Standard) from Berlin's Oliver Dollar and Detroit's Chuck Daniels was a dance floor bomb when it dropped in June. This view was clearly shared by the DJs who hammered it at the time: Hector Romero, Kevin Saunderson, Cajmere, Full Intention and Joey Negro to name just a few.


---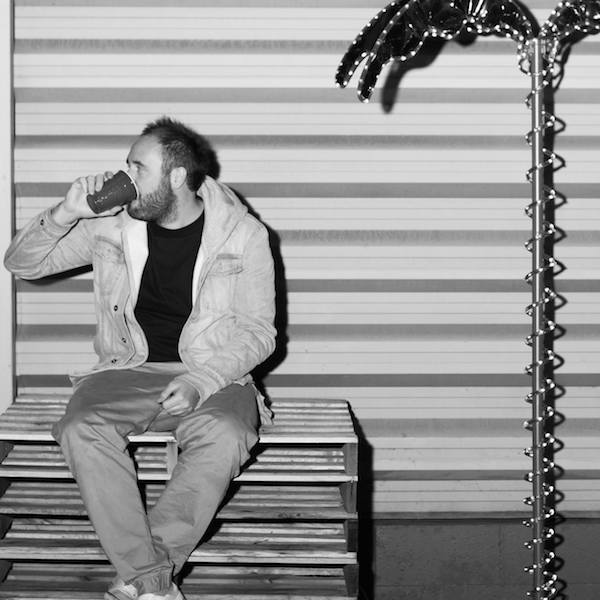 3:
Doorly makes house that garage DJs can play and UK G that house DJs play! 'Its About The Music Man' finds him in fine eclectic form, mashing up old school breaks, sparse synths and Chi-town beats to great effect. Released on Cajual, it picked up plays from Junior Sanchez, Cajmere, Grant Nelson and CJ Mackintosh when it dropped and is still one of the freshest tracks of 2015 so far.



---
2:
Aside from running the excellent Simma Black Records and recording and collaborating under a number of aliases, Low Steppa also keeps up an enviable remix schedule including his excellent re-rub of the 90s Hardrive classic 'Deep Inside' on Strictly. His UK Bass productions have popped up this year in the playlists of Grant Nelson, Louis Vega, Zane Lowe and Huxley. Low Steppa has bossed 2015 so far.


---
1:
It's been a stellar year for the warm, melodic productions of Germany's The Purple Disco Machine (PDM). Hailing from Dresden in Germany, he has quickly established himself on the scene, both through collaborations with Teenage Mutants on Stil Vor Talent and through his own productions.
A quick skim thorough PDM's discography shows a rapid rise from his first releases in 2011 to quickly achieving #1 chart placings when his 'My House' (OFF Recordings) went big in 2013. Remixes for the likes of Hercules & Love Affair and Harry Romero soon followed, with his production work cropping up on Kittball, Gomma, Mother, OFF, Southern Fried and more.
PDM proudly wears his disco influences on his sleeve and produces warm, sun-kissed tunes; all glitter balls, soft melodies and tight production. Released on London's Get Twisted label at the end of August and featuring the soul vocal of Natalie Conway, 'Soul so Sweet' had classic summer anthem written all over it. With its uplifting chords and crowd-noise breakdown, it's been a massive track at many of the world's festivals this year. Purple Disco Machine, we salute you.
---
Purple Disco Machine releases on Traxsource.