Top 20 Tech House Artists of 2015 so far...
The tech house scene has continued to grow in 2015 at an astounding pace. From it's very underground roots, it's now one of the main sounds being pumped out of many of the world's biggest nightclubs and festivals. With so much emphasis now on the tech sound, we decided to shine a light on some of our top trending artists on Traxsource. Compiled and curated through a blend of good old fashioned A&R, trending exposure, online sales and of course damn fine releases, here are our top 20 tech house artists who have been killing it in 2015 so far.
---
20:
Stanny Abram's ever-growing catalog of quality tech house received another addition with his remix of Steve Bray's 'Muve Your Body', which was released on his own imprint Marba Records. He runs 6 successful labels in total, has released over 1000 tracks and is currently at the top of his game, coming off the back of a slew of tech house releases on his own and other labels.




---
19:
A great year so far for Raffa FL, with consistently strong releases every month in 2015. Featuring on Nurvous, Definition:Music and Straight Ahead already this year, our standout moments from Raffa was the acid tinged throbber 'Freedom' on Glasgow Underground and the heavy bass vibes of 'Super Jam' on Lost Records. With a distinct and sound and flavour of his own, we are really looking forward to Raffa FL's releases for the rest of the year.



---
18:
Albania's finest tech house export, Sabb has enjoyed a fantastic 2015 so far. Owner of SK Supreme Records, he's been pushing non-stop fire through his own imprint this year alongside tracks on Gruuv and Tretmuehle. Standouts for us were the sublime releases 'One of Us' on Moon Harbour and 'Drive is All I Got' on Glasgow Underground.




---
17:
Frankfurt based Emanuel Satie has been consistently firing out great releases so far in 2015 and rightly deserves a place in our top 20. The German producer has had tracks on Gruuv and Avotre already this year, with our favourite being the outstanding 'Private Show EP' on Get Physical. A proper 3-tracker with serious underground credentials.




---
16:
DJ, recording artist and head of his own record label 'Younan Music', our boy Saeed has really pushed the envelope in 2015 so far. With some great releases on his own imprint, our standout track was without question 'Save Me' on his own Younan. A bumping slice of main room tech goodness.





---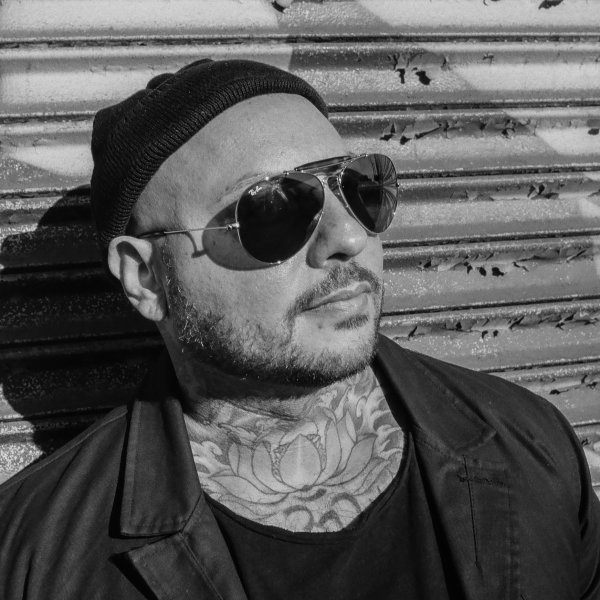 15:
Brooklyn born and raised Joeski has really upped his game in 2015 so far. His own imprint, Maya Records, has been pushing out quality tech house this year and with further releases on Poker Flat, Kittball and I'm A House Gangster, we look forward to seeing what else Joeski has in store for us for the rest of 2015. 'Ghetto Bounce' with Harry Romero on Sneak's label absolutely killed it!




---
14:
The in-demand Nathan Barato has been releasing some seriously sleazy tech house in 2015. Labels like Cajual and Transmit have been gobbling up his releases and remixes, but we loved his work on 'Cristoph Remixed' on Material. Seriously techy vibes at their most hypnotic.






---
13:
Berlin born Philip Bader has ensured 2015 will be a year to remember so far, with a steady stream of high quality tech releases on Dantze, Leena Music and Moda Black. Standout for us was the outstanding 'Tech Talk' on Gruuv to celebrate the label's 5 years in the business.






---
12:
Formally Zombie Squad Disco, London producer Nat Self has enjoyed a great 2015 so far. His refreshing take on tech has seen releases on Hive Audio, Toy Tonics and DFTD already this year, with our pick of the bunch 'Sometime' on Material destroying the savviest of main rooms worldwide.






---
11:
Another big year for Hot Since 82, with consistently strong releases on Get Physical, Noir Music and Saved Records in 2015 already. A big tune for us was 'Leave Me' on Moda Black, which featured remixes from the likes of Audiofly and Dubfire. Absolute fire on the floor and one for the true tech connoisseurs.




---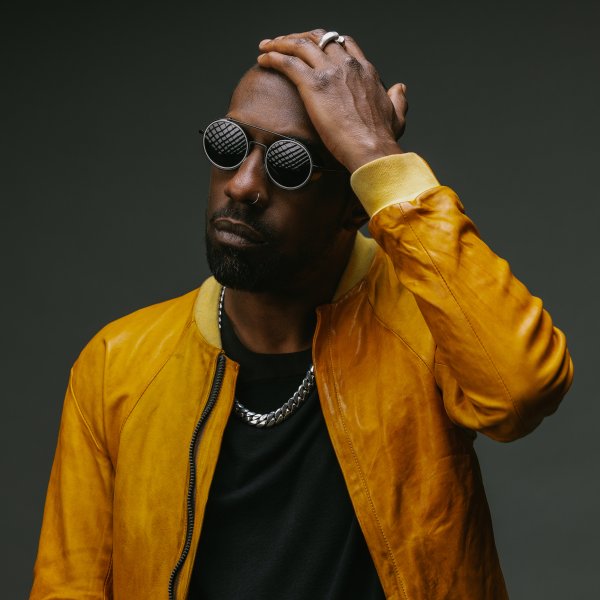 10:
Chicago's very own Gene Farris showed no signs of slowing down in 2015. Label owner of the esteemed 'Farris Wheel' imprint, Gene has also released on Guesthouse, Relief and Cajual already this year. Our standout moment was 'The Way U Like' on Relief, a throbbing, sex fuelled tech monster!






---
9:
Lapsus Records owners Supernova need no introduction to tech house aficionados. Pushing serious heat through their own label so far in 2015, they also found time to also fire out releases on King Street, Material and Moon Harbour. We loved their remix of Romanthany's 'What $ Love' on Glasgow Underground. A really delicious slice of musically astute deep tech.




---
8:
Does Steve Lawler ever have a bad year? VIVa MUSiC head honcho has continued to kill it so far in 2015 with his own imprint, along with releases on Hot Creations, Leftroom and Knee Deep in Sound. We loved the 'Generation Acid EP' on 8bit, which has sweaty Manchester warehouse rave written all over it!




---
7:
With a name like Sidney Charles Hurricane Vieljans, it's safe to say you were born to stand out from the crowd! So far in 2015, Sidney has released on Avotre, Moda Black and Truesoul, with the 'Forever EP' alongside Sante on Hot Creations a standout for us with 3 slamming cuts.






---
6:
Chicago legend Green Velvet showed no sign of slowing down in 2015 so far. Owner of the sublime Relief Records and Cajaul, the man with the Velvet touch has released an outstanding selection of tracks on his own imprints, plus standouts for us were also the amazing 'Unity' with Carl Craig, plus 'Suga' with Technasia on Toolroom.




---
5:
Poker Flat label boss Steve Bug has had an outstanding 2015 so far and rightly deserves a place in our top 5. His own imprint continues to push top quality deep tech to help cement Bug's place as one of the biggest names on the scene. His 'Coconut Paradise EP' on Poker Flat also happened to be absolute fire!




---
4:
London based Italian super producer Riva Starr has killed 2015 so far. His own imprint 'Snatch! Records' has offered constant quality throughout the year, alongside releases on Hot Creations and Saved Records. 'The Loft EP' on Cajual killed dance floors across the globe and we expect plenty more heat from this shining Starr in 2015.




---
3:
Long time legend Harry Romero's 2015 has been one of consistent releases and heavyweight rotations so far. Blessing the likes of Ovum, Nervous, Tronic and his own Bambossa imprint with his trademark sound, standouts for us were the hard to ignore 'Ghetto Bounce' with Joeski, plus the sublime 'Aquarium' on Ovum Recordings.




---
2:
Moon Harbour label boss Matthias Tanzmann continues to go from strength to strength in the world of tech house. His imprint has been pushing the sonic boundaries so far in 2015, with further releases on Kaoz Theory and Saved. We loved the wonderfully weird 'No Sleep' and the skippy hypnotics of 'Boxing Day' from Tanzmann; a producer's producer.



---
1:
One of Greece's finest exports, Mihalis Safras is definitely one of it's most important representatives. His 'Material' label has been one of the standout imprints of 2015 so far, with releases from the likes Oxia, ZDS, Volkoder, Mendo, Russ Yallop, Alvaro Smart, Cristoph, Dale Howard, plus of course the main man himself.
One of the scene's most in-demand DJs, Safras has this year played in some of most notorious venues in America, Russia and the length and breadth of Europe. As well as his own Material label, Mihalis has had a steady steam of releases so far in 2015 on labels like: VIVa MUSiC', Glasgow Underground, Definition:Music and Lapsus to name a few.
With such a body of work so far in 2015, it's hard to pick standout moments, but we really loved the 'Mantela EP' on Lapsus, which featured 4 amazingly different interpretations of the title track. 'Freedom' on Glasgow Underground has been a real floor filler in 2015 so far, whilst Mihalis' remix on Dennis Ferrer 'Transitions' is just dripping in tech goodness.
Mihalis Safras has really upped his game so far in 2015 and it's great to see an artist and label owner really push the boundaries in terms of creative content and vision.
Don't sleep on Safras' 2015 forthcoming releases on Saved and Knee Deep in Sounds. We look forward to seeing what more he has up his sleeve for the rest of the year.
---
Mihalis Safras releases on Traxsource.