Top 20 Nu Disco Artists of 2015 so far..
Of all the many permutations of dance music, Nu Disco is one of the closest to the original roots of house and garage. As a result, the nu disco and indie dance scene has produced some of the biggest and most exciting tunes of the last few years. Here are our top 20 nu disco and indie dance artists who we think have been really working it in 2015 so far. Compiled through a blend of good old fashioned A&R, trending exposure, online sales and of course damn fine releases!
---
20:
UK duo Yam Who? have been keeping themselves busy over the past few years with a stream of quality releases on their Ism and Midnight Riot labels. They've remixed artists of the calibre of Crazy P, Joey Negro and Zero 7, not to mention their own production & re-rubs for other labels too. Their re-work of 'Whatever it Takes' from the legendary Moulton stable is a great example of their work so far this year.





---
19:
The productions of re-edit fanatic Lino Rodrigues aka Alkalino regularly appear in the charts of DJs like Moodymann, Derrick Carter, DJ Sneak, Inland Knights and Jimpster so far in 2015. Releasing on an impressive roster of labels including Audaz, Masterworks, Dead Motion, S.O.R. and Blue Dye, 'Get On Down' on Paper Disco really caught our ears and showcases Alkalino's edit skills to great effect.





---
18:
Spain's Rayko kicked off 2015 in fine style with the massive 'Dance', a euphoric re-work of 80s hit "Street Dance". He's rarely been off the charts since, knocking out quality re-edits and re-works on Masterworks, Midnight Riot and his own imprint Rare Wiri, as he continues to make a name for himself on the modern day nu disco scene.





---
17:
Producer, DJ and musician, Giom may be based in London but is often found DJing internationally or drumming for Alice Russell. He's had a great 2015 so far, with strong releases and remixes on Guesthouse, Street King, Lost My Dog and Joey Negro's Z Records, as well as this superb remix of Ben Delay's 'I Told You'.





---
16:
The duo of Re-tide, a pair of supa-dope funksters from Rome, are committed to revisiting the underground music of the 70s and 80s in their productions. Proving themselves to be masters of the filter cut-up, their 'Satisfy' and 'The Break is a Delight' were both instant dance floor winners when released earlier this year.





---
15:
DJ support from around the globe came in March for three brilliant disco gems from Joey Negro's Sunburst band, featuring top vocalists Donna Gardier and Diane Charlemagne and re-interpreted by French re-edit maestro The Reflex. Along with a clutch of other re-edits and reworks, the Reflex has had a great year so far and this quality 3 tracker particularly stood out for us.





---
14:
'Paradise Row Vol 1' is the first release on Pete Herbert and Dicky Trisco's new label project, also called 'Paradise Row'. The pair of disco tricksters, previously heard remixing the likes of Tensnake and Rayko, collaborated on this quality 3-tracker aimed directly at the dance floor which got picked up by Faze Action on it's release.





---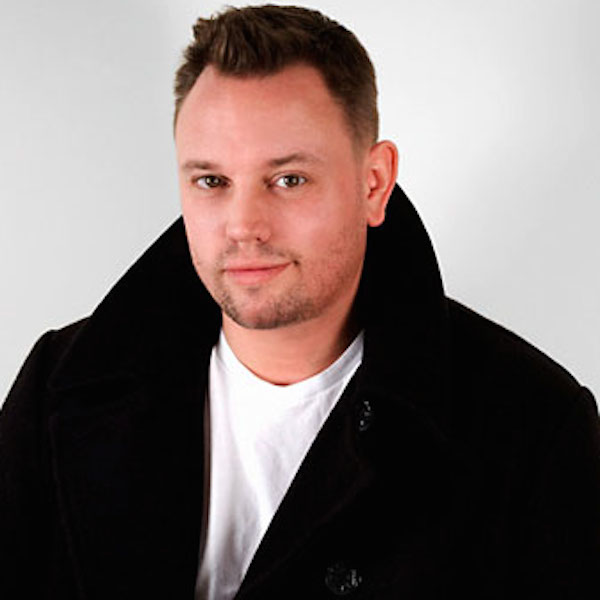 13:
It's been a very strong 2015 for Kenny Summit. The first half of this year has seen him remixing Louie Vega, releasing a handful of tracks on Moulton Music, Blue Dye, Soul Heaven, his own Good For You label and then serving up the shimmering remix of Chaka Kenn's 'Body to Body'.





---
12:
Big DJ support for native New Yorker, Eli Escobar, when he released 'Seein You' this summer. Joey Negro, Mighty Mouse, Luke Solomon and Giom were just some of the DJs who supported this particular track from the prolific Eli. It was taken from his debut artist album 'Up All Night' which was the next logical step in a career that has already seen him remix the likes of Diplo and M.I.A.




---
11:
Crazy P have been working together since the mid 90s and 'Walk Dance Talk Sing' is their 7th album together. As you'd expect, it's a feast of dance floor delights, moving between precision engineered deep house and loose-limbed disco grooves. Their peerless productions and live shows have kept Crazy P at the forefront of the nu disco resurgence of the last few years.





---
10:
Newcomers Flush hit the heights over the summer with their Nu Disco biggie 'Come Back Baby' which was released on the highly respected Strictly Rhythm. Showcasing a big, filtered disco sound over a deep mid-tempo groove, we have high hopes for more of the same from Flush.





---
9:
Croatian disco machine Ilija Rudman remixed by Hot Toddy (Chris Todd, one part of Crazy P): it sounds like a winner right? It was; Hot Toddy's remix of 'Future Times' released on Ism Recordings won instant support from Joey Negro, Kraak and Smaak, plus everyone in the Traxsource office!





---
8:
In what has been a great year for Dresden resident Purple Disco Machine, a slew of dance floor cuts on the likes of Defected and Get Twisted have consolidated his position as a serious player on both the nu disco and house scenes. His remix of The Shapeshifters' 'It's You' is a perfect example of why he's currently so successful.





---
7:
Often credited with kick starting the whole club resurgence that became nu disco, Faze Action have been a serious presence in electronic music ever since their string-laden classic 'In The Trees'. August 2015 saw one of our favourite releases with the Faze Action remix project. Featuring classy interpretations of three tracks from their latest album 'Body of One' from the likes of Chuggy, Dicky Trisco and Phil Mison, you simply can't ignore the Faze boys.




---
6:
Late Night Tuff Guy (LNTG) is the alter-ego of Aussie techno producer HMC. Under his LNTG guise, he's steadily built a solid reputation with a string of credible disco and soul reworks. With releases on Ism Recordings, Editors Kutz and Midnight Riot, we look forward to seeing what else he has in store for in in 2015.





---
5:
Chaka Kenn and Tom Gianelli's 'Black Wood' was another quality boogie re-work from a pair of producers currently at the top of their game. Dope record maker Chaka clearly has a deft hand with the re-edit scalpel and his faithful floor-friendly cuts have been all over the nu disco charts so far this year.





---
4:
Brilliantly named Dutch DJ and production trio Kraak and Smaak had huge success in August with their 'Way Back Home' which featured the soulful vocals of Ivar. With a discography that takes in soul, funk, lounge and electronica as well as disco and house, K&S are the definition of eclectic; taking in a wide range of influences and working across a number of genres whilst continually keeping the quality high.





---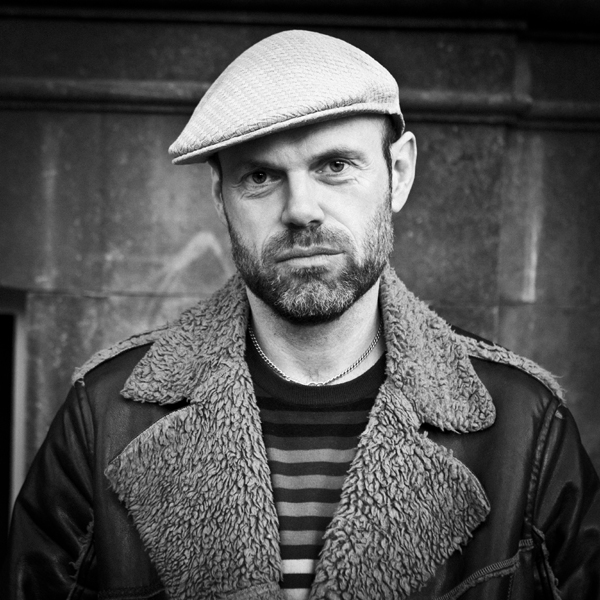 3:
What can you say that hasn't already been said about UK disco king Dave Lee aka Joey Negro? He's a producer and artist extraordinaire, consummate professional and purveyor of the finest disco this side of Studio 54. Amongst the myriad of releases, remixes and re-edits Joey has put out this year, we've picked out his stellar 'Free Bass', a clavinet-driven funkster and his BIG boogie monster 'I Can Feel Your Body Rock'.




---
2:
Better known as one half of Crazy P, Ron Basejam is a side project that is better than some producers' main projects! 'Someday' was part of an epic 3-track EP 'Ron Basejam Edits' that unsurprisingly picked up DJ support from Cajmere, Jimpster, Pete Herbert, Fred Everything and a host of others. With more remixes and productions lined up for the rest of year, we'll be watching carefully for more Base jams from Ron.





---
Photo by Rami's Photography
1:
Ex break-dancer Greg Packer from Western Australia has been steadily carving out a niche for himself as one of the most successful producers in the world of disco and boogie re-edits and re-works. So far this year alone he has has has a slew of amazing tracks on the likes of Z Records, Good For You, Editorial, Masterworks, Disco Dat and Midnight Riot, whilst his remix of Magnum Force's 'Cool Out' really tore up the dance floors worldwide.
Greg's long career in music has encompassed hip hop, scratch DJing and a successful career in drum and bass production (including releases on LTJ Bukem's legendary Good Looking label) before he eventually moved on to making re-edits in 2013. His success was almost instantaneous and in a very short time Greg has found himself at the forefront of the scene, releasing his work on top labels like Z Records, SpinCat, Hot Digits, Masterworks, Disco Dat and Midnight Riot.
An ear for what works on the dance floor and a faithful adherence to high standards have seen Greg build up a large and credible back catalogue of tracks and re-edits over the last couple of years. DJ support for his particular brand of dance floor friendly reworks has been unsurprisingly enthusiastic with support from Joey Negro, Mark Farina, Fingerman, Alkalino, Disco Tech, Julius Papp, Mr. V and many others. His commitment to quality control and his ninja-level editing skills have got Dr. Packer to where he is today – long may he continue.
---
Dr Packer releases on Traxsource.