Mdrnty Records Label Launch with Ryan Crosson
Maxime Léonard & Alejandro Mosso launch their brand new label Mdrnty Records this month, with a huge first release from Visionquest stalwart Ryan Crosson. 'MDRNTY001' is a real statement of intent from the new label to deliver fresh, forward thinking techno to the masses.
With three superb individual tracks across the EP, all delivered with Ryan Crosson Detroit to Berlin techno panache. This is a great way for a new label to introduce itself to the world of dance music, though this is far from the label owners first foray into underground club culture though.
Maxime Léonard runs the annual Caprices Festival, a four-day event that takes place in Crans-Montana, Switzerland, over three different stages against the backdrop of a strikingly beautiful Alpine setting; a truly unique experience. Check out the video below for a taste of what the Caprices Festival is all about!
This is without question one of Switzerland's stand-out underground events, with top international guest DJs flying in from all over the world in 2016 including Ame, Eats Everything, KiNK, Maceo Plex, Magda, Mathew Jonson, Nina Kraviz, Ricardo Villalobos, Sven Vath and The Martinez Brothers. Plus, of course, the creator of the first Mdrnty Records release, Ryan Crosson!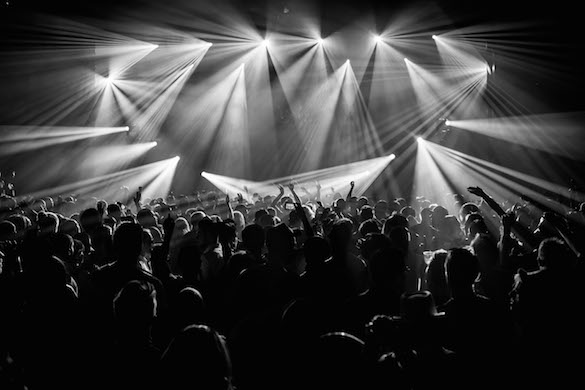 Maxime's Mdrnty Records co-creator is Berlin-based Alejandro Mosso, an Argentinian musician, live performer and label owner of his very own 'mosso' imprint. With both label bosses steeped in underground music creditionals, we are really looking forward to seeing what the guys put together with the brand new imprint.
We decided to have a quick chat with co-creator Alejandro Mosso about how the new label came about and what their plans are for the future, because with these two stalwarts at the helm, big things are expected from Mdrnty Records.
---
Congratulations on the new label. What made you decide to start a new imprint?
Maxime Léonard, who runs Caprices Festival and Modernity Events, asked me to help him launch a label to showcase the Modernity aesthetics and sound. After performing at the festival a couple of times myself, we forged a strong friendship and I was happy to collaborate with the project. It took us a few months of planning and we are now launching the label with the first record by Ryan Crosson.
Who else is involved in the project?
The label MDRNTY Records is run by Maxime and I. But there is a bigger, wonderful team working on the festival and events for many years that have helped build the brand to what it is today.
Alejandro Mosso / Mdrnty Records Co-Founder
What is the label ethos in regards to musical direction?
Our aim is to release music that we feel fits the Modernity Events atmosphere. We produce daytime events in outstanding locations, with breathtaking views of the nature surrounding the event. Somehow, we intend to replicate this in the music we release; emotional electronic dance music.
Do you have any special featured artists line up?
The first record by Ryan Crosson came out on the 8th April 2016 during the Caprices Festival, then we have an EP from our long time Canadian friend Guillaume & The Coutu Dumonts, featuring an Ernesto Ferreyra remix. We have a few other releases in the pipeline that we are not yet allowed to unveil, but they are very exciting. Watch this space!
Ryan Crosson on Facebook
Mdrnty Records on Soundcloud
Mdrnty Records on Youtube
Have you ever attended Caprices Festival? Tell us your favorite Festival in the comments below!