Jamie Anderson and Owain K in Session
What equipment do you have in your studio? (full studio kit list)
Apple iMac running Logic 9 and Ableton 8, Carillon PC running Cubase 5, Ableton 7 and Soundforge 10, Nord Lead, Roland JD800, Roland Juno 106, Korg MS200R, Korg M500, Roland JV-2080, Yamaha TX81Z, Akai S2800, Akai S6000, Roland TR-909, Roland TR-808, Roland TB-303, Roland TR-727, Casio MT-70, SE ICIS Mic, Moog Moogerfooger, Electrix Filter Queen, Hohner Pianet N, Korg AM8000R, Akai S612, Proteus 2000, Joe Meek SC2.2, Presonus Monitor Station, Korg Micro Kontrol, SPL Vitalizer, Alesis 3630, Behringer Composer Pro x2, Motu 2408 ×2, M-Audio 410, Mackie 8-Bus Mixing Desk, Mackie Onyx Satellite, Apple iPad, Focusrite Liquid Mix, Mackie HR824 Monitors, Roland DS-30A Monitors, Celestion Ditton 15XR Monitors, Celestion Ditton 10 Monitors, Digitech Talkbox, Boss SE-50, CP Congas, Turkish Darbuka Hand Drum, Moroccan Goat-hide Clay Bongos, West African Hand Made Kalimba and other various percussion instruments. Some circuit bent toys.
NOTE: Click the images for larger versions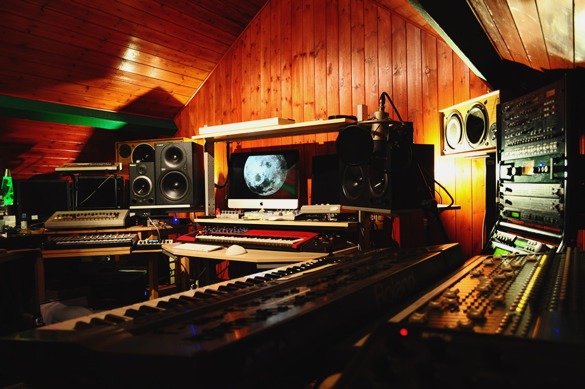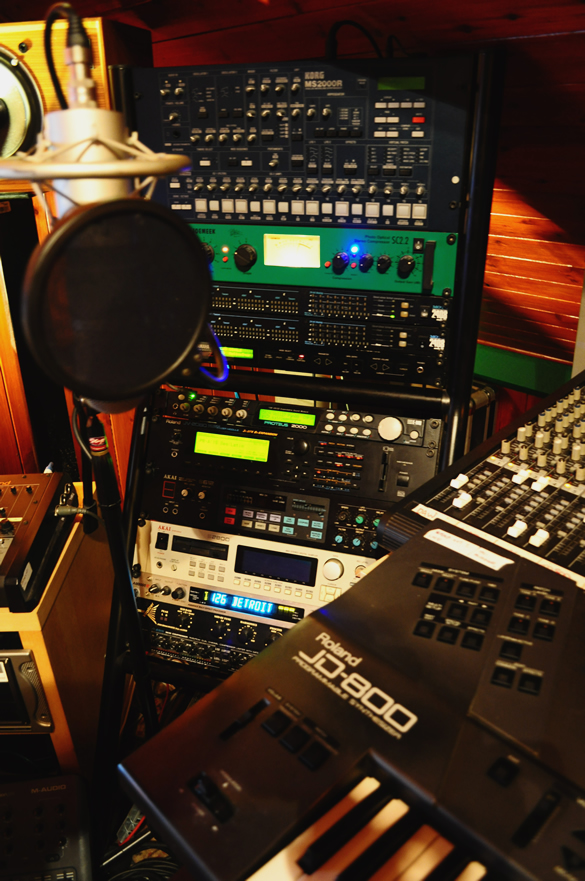 What is your favourite piece of equipment to use in the studio & why?
My favourite piece of studio equipment has to be the 303. I have used this in tons of tracks over the years, from straight up acid lines to sub bass. This machine has a life and sound that nothing can emulate. I saw it in a shop window in Bristol in the early '90s for £300 – was a bit expensive for the time ;) I had it midi-retro fitted by Kenton and still has a prime position on my desktop.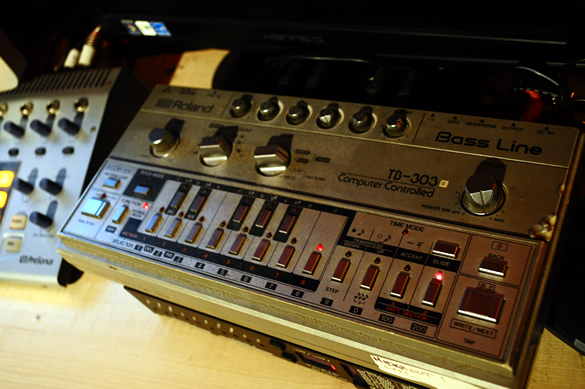 Give us some insight into your production process. How do you typically begin constructing a track?
When working together with Owain we don't really have a set routine for starting a track. Can either be programming a beat on the 909 or finding a half-loop sample from an old record that kick-starts the process. Generally throwing every idea you have at a track then sorting it out after is the best method. So when we collaborate in the studio we have a jam with some hardware, pull out a pile of records and record everything – just takes a rusty hi-hat or reversed chord to get the track rolling.
What piece of studio equipment or production process defines the Jamie Anderson & Owain K sound?
It's more a state of mind that defines our sound. We'll discuss the track over dinner and a glass of wine or on the phone at 2am – come up with the concept, find a rare sample, make a chord stab on the Juno 106 and go from there. I would say our sound comes from a sincere respect for early US House music. the deeper the better.
What piece of hardware/software elevated your production to a higher level & how?
Really it has to be the 909 and 727. Combine those two and you have the backbone of House music at it's raw level, even if you just use the hi-hat or ride. The elevation in production usually comes from experience and from an understanding of the music you are trying to achieve. Most of our works end up sitting on a DAT or hard drive for a year or two before the final tweaks are made.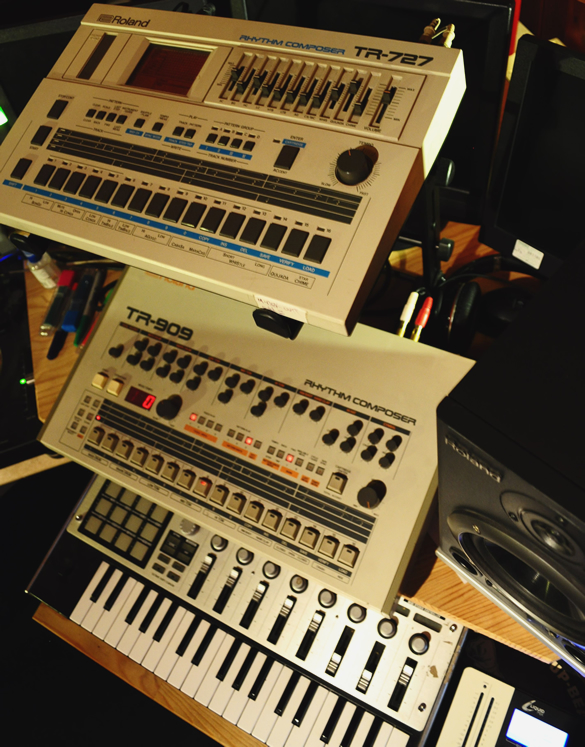 What fresh equipment have you recently added to the lab?
The most recent addition to my studio is the Focusrite Liquid Mix. Dave Angel lent this to me for a while and I've been getting stuck into the convolution emulations of vintage Compression and Equalisers. I'd say the software needs an update but the sound is tight.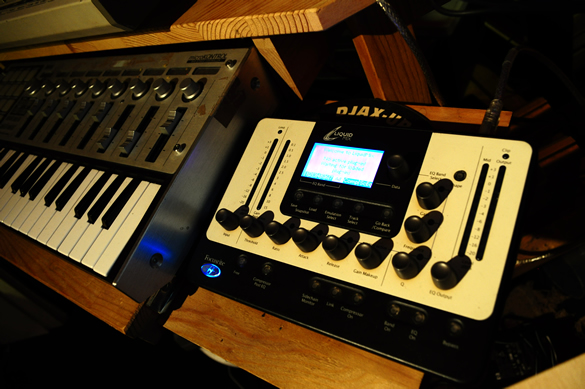 What are your essential studio supplies (food, drink, cigs etc)?
Sauvignon Blanc from Chile, Russian Vodka and snacks.


What list of artists have influenced your sound?
Bob James
Delia Derbyshire
Kerri Chandler
Bobby Konders
Louie Vega
Benji Candelario
Chez Damier
What are your 3 favourite productions?
'Without Sound' (Dessous)
'Do You Know' (Dessous)
'Freerider' (Elevation)
What handy Jamie Anderson & Owain K studio tip would you pass onto producers out there?
Don't let the computer control the game. Sample some shit from vinyl, it's become a lost art. Buy an old synth from eBay and play with it all night, recording everything over the top of that drumloop you got from vinyl – that's real.
What new production should your fans be on the lookout for at Traxsource soon?
Our 'Do You Know' track released on Dessous last year has got the remix treatment from Soul Minority, and some new mixes from ourselves. Plus we have several recordings in the vault gathering dust that are probably matured enough for release soon too ;)
'Do You Know (Remixes)' is out now on Dessous.


Follow Jamie Anderson on Traxsource