The Blacksoul Production Suite
What equipment do you have in your studio? (full studio kit list).
DAW + Synths + Speakers
Mac Pro – 8cores
PC Workstation – 16cores
Yamaha CS6x Synth
TC Powercore firewire
Steinberg CC121 Controller
Access Virus TI Snow Synth
Genelec 8250A x 2 Speakers
Avantone Mix Cubes Speakers
SSL Duende Firewire
RME Fireface UFX
UAD2 Quad x 3 with almost all plugs
Universal Audio 710 Twin-Finity – preamp
SOFTWARE
Cubase 7
Logic Pro 9
Pro Tools 10
Wavelab 7
NI KOMPLETE
Spectrasonics Trilian
Vengeance plugs
Sylenth 1
Izotope Ozone 5
Arturia all plugs
MICS
SE GEMINI II
SE S4 ×2
RODE NT-2A
Studio Projects CS1
Shure SM7B
SM PRO MC01
Shure Beta Green
DJ SETUP
Technics SL-1210MK5 ×2
Pioneer DJM900 Nexus Mixer
Traktor Scratch Pro + Audio 8
NI X1 controller
ANALOG MASTERING RIG
Maselec MTC-1 – mastering console
Crane Song Hedd 192 -AD/DA
Chandler Ltd EMI TG12345 Curve Bender EQ
Crane Song STC-8/M version Compressor
G-SSL – custom made compressor
NIGHT 3D – custom made eq
Master Acoustics – S16 + 32 – 48track analog summing – custom made for Blacksoul Music
NOTE: Click the images for larger versions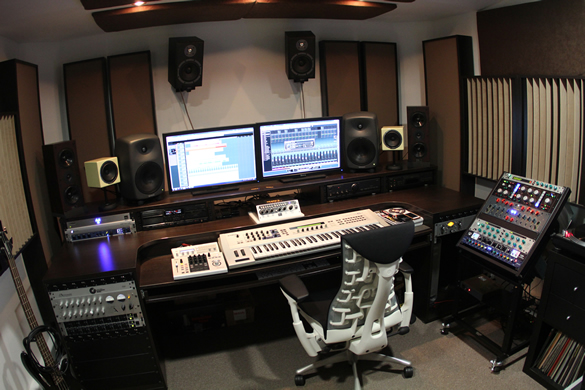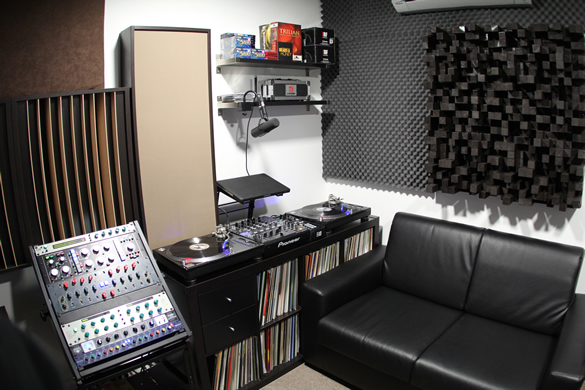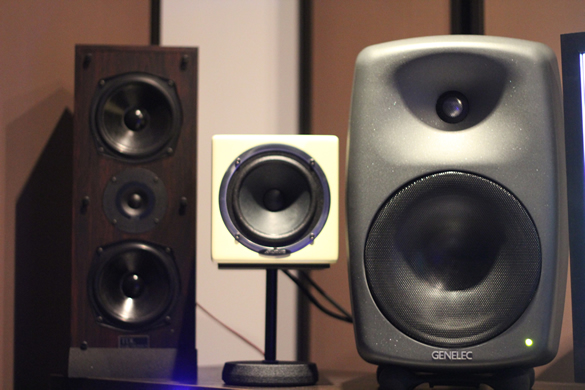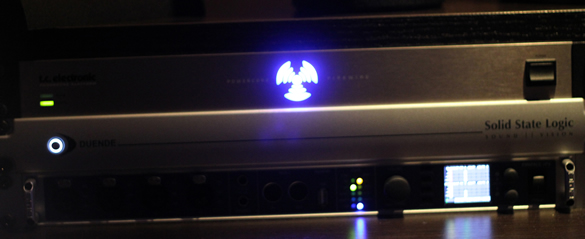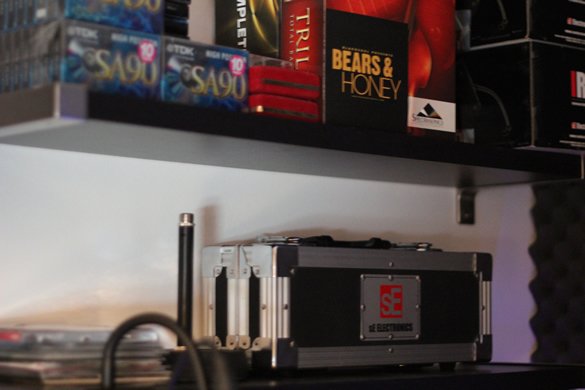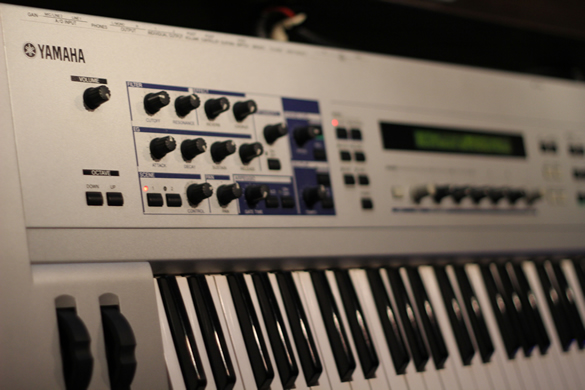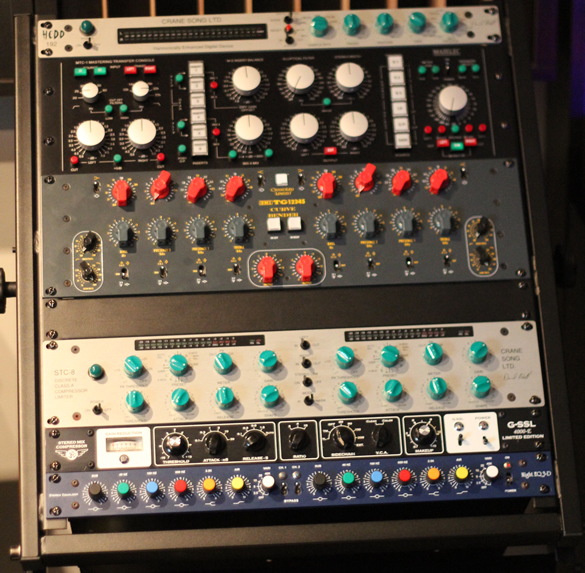 What is your favourite piece of equipment to use in the studio & why?
I'm in love with my SE Gemini II microphone in combination with UAD Twinfinity 710 preamp. I can achieve amazingly warm analog recordings through it.
Also I think I couldn't live without Cubase 7 in combination with great UAD plugs. But on the top of everyday use, I have finally completed my long time awaited analog massive mastering rig on which I am spending most of the time at the moment learning how to operate. Don't need to tell you that there is less than 20 MTC-1 and there is $ reason why but it's worth every buck as it's the main backbone for the rig!!! I got totally in love with Chandler Curve Bender combining it with amazing Crane Song compressor.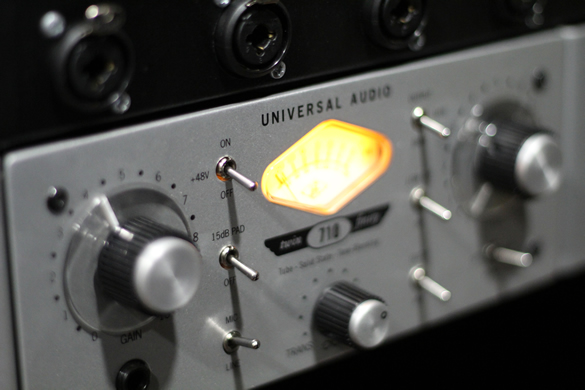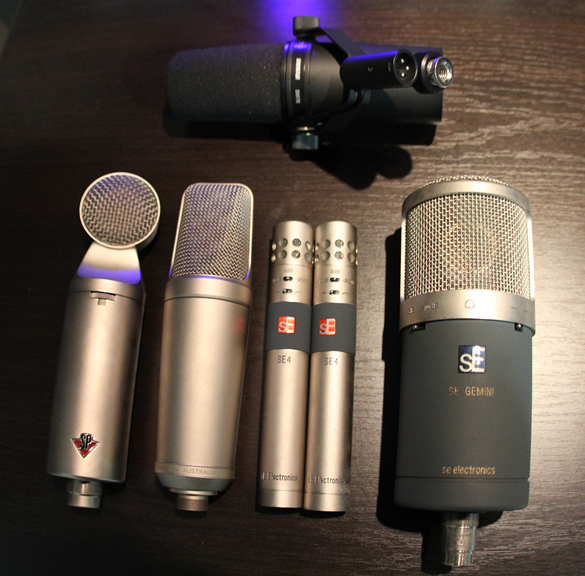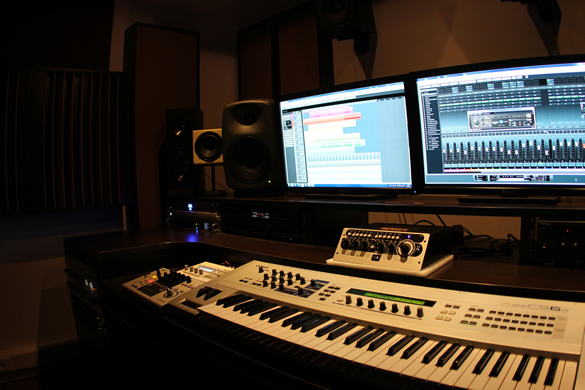 Give us some insight into your production process. How do you typically begin constructing a track?
I always create 8-16 bar loop in Cubase 7 and start with the drum programming. Sometimes I spend a whole day listening to one drum loop, which I am building. After I'm happy with the drums and groove (most important thing for me) in most of the cases I go with the melody, samples, stabs etc, I even try to add as much as possible before I start working on the bass.
For the bassline, if I don't use vintage machine emulators, Virus or Trilian, I use a live bass guitar player. Just depends on the groove I want to achieve. I always tend to create the peak time portion of the track in a 16 bar loop then I stretch it to 5-6 minutes creating an intro, outro and break. After I have the main construction I spend a lot of time on arrangements and build-ups because it's very important for the song structure. You should know which type of arrangements would work in the clubs and which on the radio. Two years ago I got in love working with good musicians so I always try to implement live instruments as much as possible in the production.
What piece of studio equipment or production process defines the Blacksoul sound?
Process is always a routine for me but I like to test new stuff on the master. It is very important to have your channels properly EQed and mixed otherwise even Houdini wouldn't be able to fix it with the mastering. Mastering is crème on the top of the cake. If cake sucks mastering will suck too and won't fix it much. So I am paying attention to the details. Also I have learned that whatever we do we can do better and it's crucial to know when to stop dwelling on one track. I don't complicate things. The simpler, the better and I guess all these analog machines helped me to achieve my own sound signature combined with 19 years of music making.
What piece of hardware/software elevated your production to a higher level & how?
I use to sum all tracks in the box. After I bought this Master Acoustics S16+32 Blacksoul Music custom made summing, I send everything from Cubase to that and sum all the channels together, then record back a 2 track premaster which i later on process with either plugins or with my newly bought mastering console-rig. When I was trying this out to check whether or not I would buy it, I was simply amazed with the results so I had to buy it but we added some adjustments to it thanks to the owner of Master Acoustics.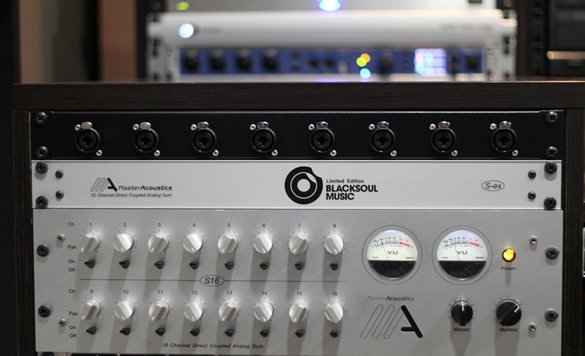 What fresh equipment have you recently added to the lab?
A complete mastering rig. It was huge investment for me but it's necessary to bring everything to highest level. I will start offering mastering services very soon together with my best friend Gramophonedzie. He is also a gear freak so I guess that's why we work together on this. In this region there are not a lot of people who can do proper mastering/mixing/ghost producing for electronic music, so I believe there is a business opportunity for us, as many of the new kids will need our services.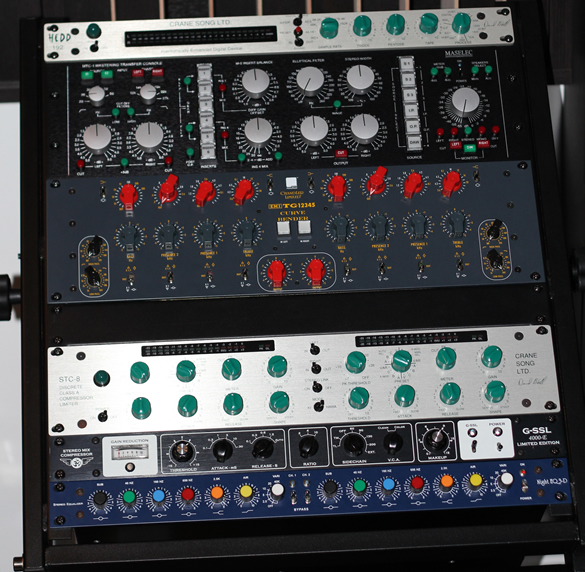 What are your essential studio supplies (food, drink, cigs etc)?
You would laugh…but because the toilet is two floors away from my studio and I am too lazy to go upstairs / downstairs. When I need to take a leak, an empty plastic bottle is my best buddy. You must be good at aiming :-)
I don't smoke and I am kind of crazy about my equipment so it's not allowed in the studio. Since I started living healthy meaning (my wife has finally started cooking so we don't use delivery anymore) I don't eat anything in the studio besides some fruits like apple or mandarin.
Alcohol helps but not always hehehe. If I do, I go with my all-time favourite, An Ice cold Jeggermeister. Usually if I mix drunk I have to re-do it hahaha so I try no to.
What list of artists have influenced your sound?
List is toooo big but I would say that I am not narrow-minded. Quality is important to me and I like to combine and take best from everything I listen. From Depeche Mode to the new deep house sound from artists such as Nice7, which is actually the sound I was producing in late 90s. I like to go to concerts too. I love oldschool hip hop / rap / funk / soul / disco and of course house music in all its subgenres.
What are your 3 favourite productions?
I hate to talk about my own stuff. Hard for me to pick three out of man but I guess this is it:
Blacksoul ft Andrea Love – All We Need
This one was a first big project for me. By big I mean I wanted to record everything live so it could be performed live later on. Something like an old MAW track. With help from my friend Damjan Pirovic, we did a complete live recording session including bass guitar, violins and keys. This also features the beautiful vocals from Chicago's very own Andrea Love. Am really proud of it.
Blacksoul ft Nica Brooke – Disappointed
With San Francisco's Nica Brooke on vocals you cant go wrong. I really like how this song ended up. Very very emotional and it represents the time when I was quiet hurt by a person I loved.
Blacksoul – Can't Help Myself
Made this for fun. The vocal on it is me and I really had fun making it. Later on it proved that when there is fun, good things can happen. It got licensed for a US Showtime TV show, Shameless second season : ) also it got licensed for many compilations including Toolroom Records.
What handy Blacksoul studio tip would you pass onto producers out there?
Listen to your heart, don't copy others, be yourself. And never, never give up. 90% is hard work so if you are talented but a lazy bastard, you won't make it far. There is no overnight success but unfortunately thanks to the marketing and media, most of the kids still don't understand. Be patient and if you have got something your time will come. When sending demos don't be afraid to accept NO for the answer. Self-criticism is actually a really good thing but also it's good to do a sanity check with friends and producers you respect before you send your music out. Its easy to make music these days but that doesn't mean everyone can be a producer : )
What new production should your fans be on the lookout for at Traxsource soon?
A ReRub I did on an amazing track from Audiowhores called 'Trapped' which is a Traxsource Exclusive for life and already available. And my new indie / deephouse EP which is coming out right before summer. I have spent a lot of time working on it and I am positive that the results Are on par with my previous production work.
I will do a few more remixes for the forthcoming artists I have signed to the label, but most of the time I plan to spend working on original material and my new club night brand called 'BEARS & HONEY' which will also have its 12" only record label for the hard core vinyl fans.
'Trapped' is out now on Blacksoul Music.

Follow Blacksoul on Traxsource