DJ Yass in the House
What equipment do you have in your studio? (full studio kit list).
The studio is divided into two production Rooms:
ROOM

1:

Mixer:

Recorder:
Protools HD3, 2 × 192 I/O, 32 analog outputs, 16 analog inputs.
Apogee Rosetta 200
Recorder 24 tracks, 2", Studer A800 MK3.

DAT

Tascam DA 45 HR & Tascam Da 30
Speakers:
Dynaudio Air 15 System +Air Base 2
Genelec 1031 & 1032, Mackie HR824, Yamaha NS 10M (2)
Mics:
Neumann U67 Tube, U87AI, 4 Shure SM 57, 2 Mogami tube

MXL

V69.
Softs:
Macintosh G5 octo & Mac Pro Octo, with Protools HD V6.9.2.V.7, Protools
9, Logic pro 9 & Ableton Live.
Pack Waves Gold

TDM

, Massive pack (13 plugs), + plugs, Stylus, Guru,
Spark, Echofarm, Sountoys, Autotune, melodyn.
Outboards:
2 Auditronics eqs
3 Neve 8008 eqs /preamp
1 eq stéréo Trident eq /preamp 80 black
1

EMT

240 tube Rev
Lexicon 480 L
Lexicon

PCM

91
Lexicon

PCM

60
Lexicon

MPX

-1

DBX

120 xp (sub harmonic)
3

DBX

162sl Tube Comp
Eventide H 3000
Focusrite Red 2 Eq
Preamp Tubetech MP 1-A
Distressor EL 8 Opto Comp
Langevin Tube Limiter
TL Audio quad Preamp
2 Roland

SRV

3030 24 bits
TC Electronic Triple C
TC Electronic Finalizer 96 K
Joemeek Compressor Stereo
Purle MC 76 Compressor
Art Pro

VLA

Compressor Stereo
Ensonic DP4 +
Roland RE-301 tape ech
Eventide H Flanger
Sync:
Digidesign Sync I/O
Smart Research 2 tools
Motu

MIDI

Express XT
ROOM2:
Keyboards & Others:
Kurzweil PC 88 Keyboard ,
Virus TI (Access) Keyboard ,
Roland JV 1080,

EMU

SP 1200
Akai

MPC

3000
Akai MPC60 (out of order…)
Drumtracks Sequencial circuit
Prophet 5 Sequencial circuit keyboard
Roland Super Jx 10 Keyboard
Nordstage 3 Keyboard
2 Emu 6400 Sampler
Akai S950 Sampler
3 Technics Sl 1200 MK3 , Pioneer

DJM

800, Rotary mixer E&S 100D, 2 Pioneer

CDJ

1000 mk3,

QSC

Amplifier, Amplifier Crown MT 1200, MT 2400, Midi Keyboard, Digi 002, Mackie 12/8
DJ Yass Video: Studio Rotation


NOTE: Click the images for large versions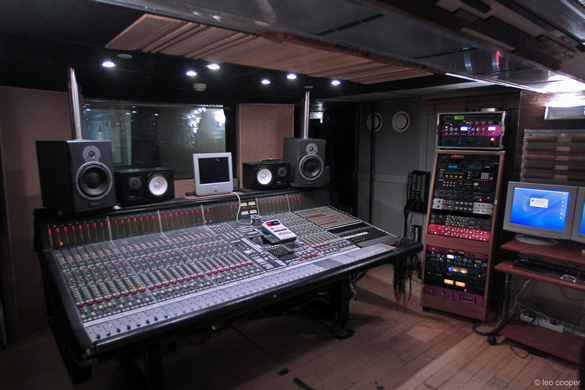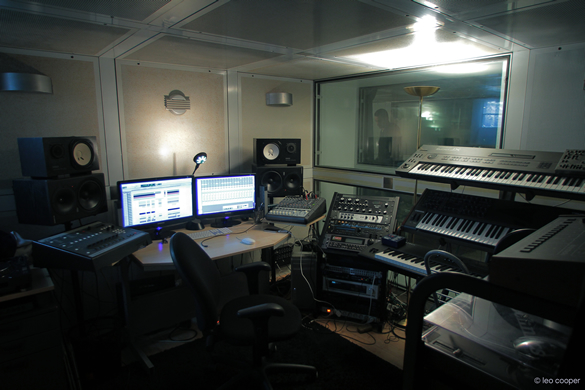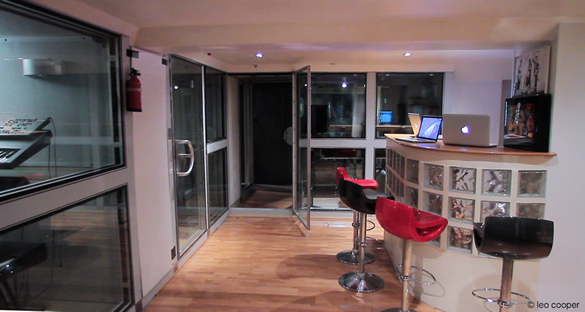 What is your favourite piece of equipment to use in the studio & why?
I like so many different machines (Sp 1200 Drum machine, EMT Reverb etc…) But at the moment I would say I really love the Virus Ti Access Keyboard, it's a very strong Nu School & Oldschool Synthesizer, the sound is amazing & very eclectic.
Give us some insight into your production process. How do you typically begin constructing a track?
I can start from a mellow singing line or straight playing with a drumbeat. I really like Logic pro & Protools software, I try to use the best functions of each to go faster (Elastic time, editing, plugs etc…). I love to build at least 70% of my drumbeats on real drum machines (Akai MPC 3000 or Emu SP1200 & it depends of the project). I get a lot of pleasure out of using the Guru (Fxpansion) drum machine plug-in when I travel (to throw down ideas when I'm on board a plane or in my hotel room for example). When I've got my demo beats, chords, bass & groove patterns, I try to fix some vocals melody lines (chorus, hooks, etc.) on top and write down a few lyrics for a song. I usually ask some singer friends in Paris or abroad to record it as a demo song as it helps me to understand in which artistic direction the song is finally going).
Once I've got the full demo complete, I ask the real featuring Vocalist to record the full song in my Paris Studio or where the singer is located, it depends. I ask him or her to follow the notes and lyrics like the demo song but get them to add their personal feeling, interpretations and personality.
Finally when I get the vocal parts recorded and edited to the way I want, I try to produce the instrumental track with better sounds and arrangements around it with real Analog Keyboards, Plugin synths or completely re-change the chords, harmony or spirit of the instrumental elements (remixing myself). Once am 100% satisfied with the premix session (artistic and sounds), I rework almost all tracks at the mixdown session with my sound engineer (during one or two full days), an save some extra analog mixing files for dubs and bonus mixes.

One day at the studio in Paris, following Yass alongside his pianist Alexandre Destrez…
What piece of studio equipment or production process defines the Yass sound?
The Akai

MPC

3000, Emu SP 1200, S950 Akai Sub bass Tone, Ensoniq Dp4+ effects on chords.
Lexicon

PCM

60 on Hi Hats, crashs, fx etc.
Roland pads and stabs, brass etc.

EMT

240 Plate Reverb on Lead Vocals, also some of my typical tweak treatments on backgrounds vocals.

SSL

Desk at mixdown with main bus

SSL

compressor settings…sometimes I like floating tape echo RE201 on vocals or

SPL

Sub harmoniser on bottom or few Lexicon Reverb on Low kick, just depends. Of course, It's not an exact science, each project is different and needs different formulas.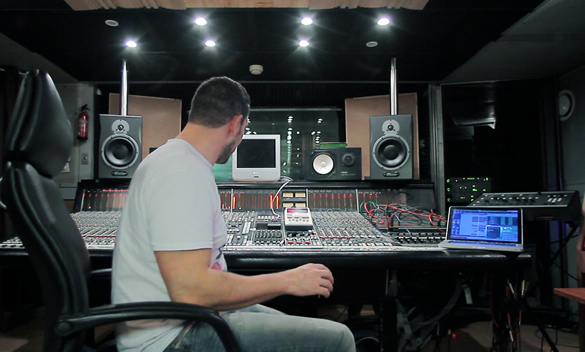 What piece of hardware/software elevated your production to a higher level & how?
First of all, I have to say I have a fantastic team of talented musicians in Paris. Alexandre Destrez (Amazing Pianist & composer), Jay Sebag (writer, composer & Pianist) who I work with very often to share musical melody lines, ideas and to play some parts in my tracks. This human feeling is very important to me and very inspiring. We jam and have fun using many machines & keyboards all the time to experiment some new Sounds and patterns.
We recently tried combining the Prophet 5 Analog synth with the Access Virus Files by playing some fat pads together with some stab patterns. Everything is recorded in Logic Pro threw an Apogee Soundcard (24 bits-96khz) and the results are soo phat!! I think the new apogee Soundcard with a good clock setting helped me get a larger and warmer sound. Also my great friend Momo, who originally built this studio years ago, reworked the acoustics of the control Room (3 years ago). Having good room acoustics (walls, etc.) is essential for proper listening, and for having a good balanced understanding of your studio monitoring during mixdowns, Eqing etc.
What fresh equipment have you recently added to the lab?
I think the last keyboard was the NordStage 3 and some Solid States Logic Plugins recently.
What are your essential studio supplies (food, drink, cigs etc)?
DOUDOU BEAR is essential :) he supports me all day & night in my production process, without any complaint due to the loud non-stop bumping beat in his ears :) Also I like a cup of French Coffee, it can be helpful sometimes before the late night sessions…
What list of artists have influenced your sound?
As producer, I have been influenced by so many people. In House music, definitely these guys: Masters at Work, Todd Terry, Kings Of Tomorrow & Kerri Chandler but also by many others in Hip Hop, Funk, Jazz, Gospel, RnB, Disco, Techno genres like Mobb Deep, Dj Premier etc.
What are your 3 favourite productions?
What handy Yass studio tip would you pass onto producers out there?
It is essential not to focus only on the machines. In my opinion the
equipment is definitely not the main production light. At the end of the day, the most important thing when you are creating or recording is to get GOOD musical ideas and to transcribe the best energy & feeling in your music as possible.
It's important also to create your own sample bank libraries and to personalise your own synths presets. Don't rush your production too much & be 100% satisfied first of all before releasing it. Also don't be afraid to have a look back at what has been done in the past to build the Future… Stop copying each other.
I still also like to sample and pick up a few production elements from some of my oldschool vinyls (Funk, House, Hip hop etc). I like the traditional oldschool way of studio producing (tape, analog mixer etc.) combined with the latest new technology, machines & software products. Finally: Tuning your kicks in the right notes helps a lot for the mixdowns.
What new production should your fans be on the lookout for at Traxsource soon?
The full package of my new song 'Bring It Up' featuring Inaya Day is coming up very soon, including several new mixes, also a new project on Foliage records and a new EP on Purple Music called 'Who you are' will be available in the coming weeks.
Pictures By: Leo Cooper (click for twitter)
DjYassTV
DjYass Facebook
DjYass SoundCloud
Yass ft Tanya Michelle 'Who You Are' on now on Purple Music