Scott Diaz - Inside The Track 'Deep Inside'
Scott has ploughed a wide and all encompassing path during his 10 years as a DJ and producer, playing and producing right across the spectrum of house. His influences range from disco and funk right through to deeper peak time jams and mid-90's US garage, taking in all that's great about modern house music. Scott's energy and vibe as a performer has been winning him fans worldwide, and his reputation as a DJ and standout producer is one of the fastest growing the house world right now. READ MORE
---
With his recent New Horizons EP on Grant Nelson's Freeze Dried Records making waves on Traxsource, inparticular the track 'Deep Inside' We sat down with Scott to get an indepth look 'Inside The Track' and more with this Exclusive interview.
The Interview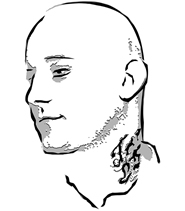 1) Big Congrats on your latest "New Horizons Ep" currently out on Grant Nelsons Freeze Dried label. It seems the main cut "Deep Inside" is blowing up the Traxsource charts, are you happy about the success of this track ?
Yes, I'm really happy with how it's going so far. It seems to be flying off the digital shelves and I've had a few people mention to me that it sounds very current and very 'now' which I wasn't consciously going for, but I'm glad it's turned out that way. With my musical roots and my links to the UK Garage scene, the deep/garage/house thing seems to make a lot of sense for me and so I'm going to be making more music in this style going forward.
2) The Garage sound is back in a big way, and everyone is feeling this…Tell us how this track came about for you, what inspired you?
Well, as I mentioned above, the garage sound is a part of my musical history and influences, and I think most of the stuff I've made over the years has had some elements of garage in one way or another. With this EP and in particular this track, I wanted to do something that had the nod to the garage influences, whilst still having a broad enough appeal for house DJ's too. The bassline has been back for a while in house music and I wanted to aim this squarely at the dancefloor.
The Track
3) Production wise, what is it about this track that makes it work? (What machine, synth, plugin, etc makes it what it is?)
I think the bassline is the standout element of the track, and it seems to work nicely with the drums, which are nicely swung, and somewhere between garage and jackin' house I guess. The bassline was created in Native Instruments Massive, and as you can see from the screenshot there's a fair bit happening. On the actual channel strip itself, there's some EQ, basic compression, a TBK filter and a limiter. Most of the interesting stuff though is happening within Massive and you can take a look for yourself. I've also included a screenshot of the bass MIDI notes, which is a basic enough riff with a garage 16D swing setting, but when the sound is right, it will do most of the work for you.
NOTE

: Click the images for large versions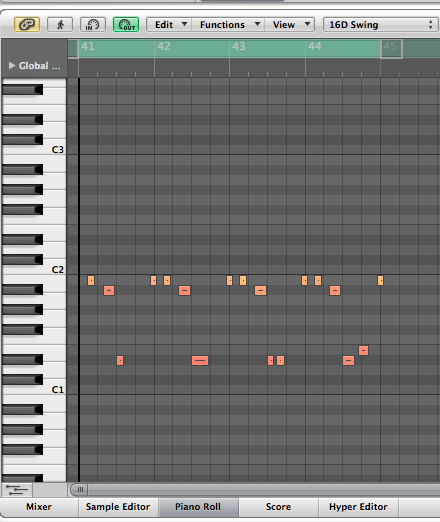 4) What is the one Machine, Program, Sound, Drum machine, Technique which Characterizes the signature Scott Diaz sound?
I would say that the way I chop vocals is pretty unique and whilst others such as MK and Sunship have definitely influenced me, I do it in a slightly different way, so that is the element that I think most defines my style, although it isn't really present on this track. Another track 'Call On You' from the same EP is a better example of what I'm talking about. I chop up the vocals manually into new audio samples, trying to focus on ad-lib snippets and syllables that I can then use to create new phrases. Adlib tracks work great for this because there's a lot of expression and emotion in the way the vocals are sung and this lends itself well when you are trying to get a soulful phrase going. I chop up the vocals and load them into Logic's EXS24 sampler, which is pretty basic sampler, and then jam on the keyboard, finding vocals that work together and recording in layers at a time until I've built up a vocal riff.
I would like to think that my drums are pretty easy to spot too. No matter what genre or style I'm making, I have always favoured solid sounding drums that work well in the club, and so this probably comes through on all of my tracks. To make my beats I use a combination of Native Instruments Maschine, Ultrabeat and the EXS24 in Logic, for which I've spends years collecting samples from other records and building up custom kits. I may use loops, but usually these just tend to be low down in the mix to help the individual sounds gel and/or to give a vintage feel if that's what I'm going for.
For basslines, I tend to use Spectrasonics Trilian, which is just fantastic for analog and solid sounding classic basses. These sit great in the mix with little work required and have a great vibe to them.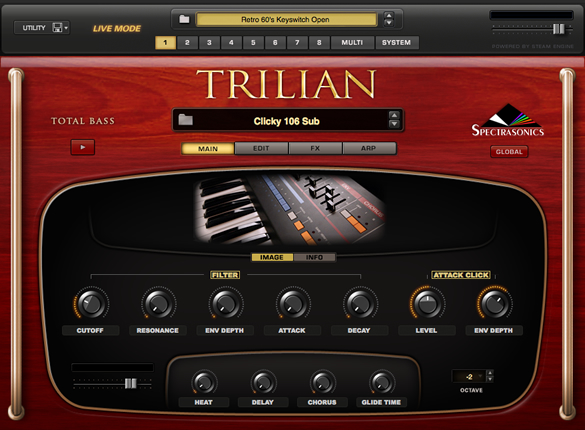 Other times I use Massive, and for when I need a live sounding bass, I use Native Instruments MM-Bass which I personally think is the best electric bass plugin I've ever used.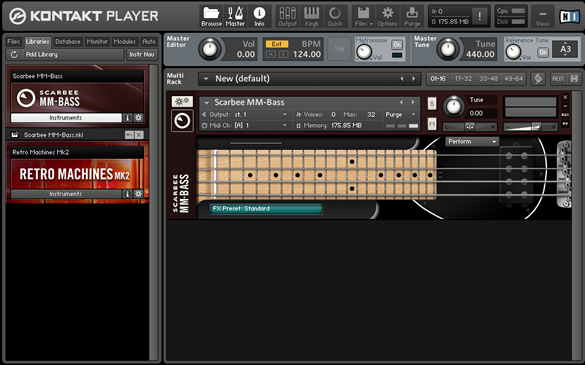 5) What is the one Piece of Kit you simply cannot do without?
I guess, again, it would be Trilian. It's pretty much my go-to plugin for bass. The range and clarity of sounds is second to none, and it's a very cost effective way of having lots of convincing analog bass sounds at your fingertips.
When you're trying to make house music that appeals to as many people as possible, using these types of basses helps because you've likely heard them all used in dance music over the years at some point, so there's a definite familiarity there.
In terms of sound shaping and from an engineering point of view, I also use Equality and COMPassion, usually on every single track. These are designed by my good friend Dave Gamble of DMG Audio. The compressor is the most flexible dynamics plugin I've ever come across and the EQ is just great sounding and so simple to use. I highly recommend these.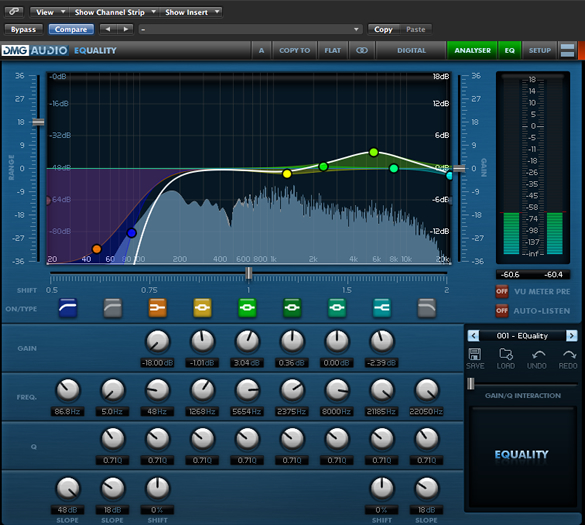 6) Any Advice for your fans on how to make it in todays fast paced game?
These days it seems to be all about visibility, the most obvious thing seems to be – have smaller releases but have them more often. Sites such as this change the site over each week to keep people coming back, and so Instead of putting out a 5 track EP, it's likely to be better to put it out as 2 separate releases as long as the respective tracks fit together and make sense to the buyer/listener. This way you have double the chance of features, getting in the weekly genre charts and from a social media perspective it also gives you more to talk about, and at different times. The way everything works together and the viral nature of the internet means that you can promote a release once it's already on sale, I think people like to be able to buy a track as soon as they hear it, and making things unavailable and 'exclusive' for weeks on end can actually work against you because there's simply so much new music coming out daily. You really have to seize upon that buzz and give people the chance to take action and purchase as soon as they hear something they like.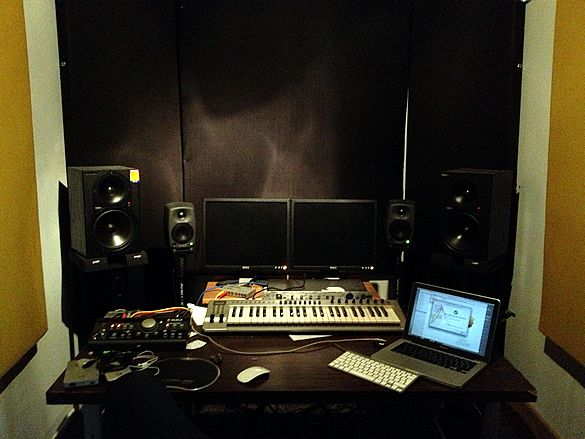 Giving away free music seems to be a real winner too, riding the wave of a popular track can have it's benefits but I would say that you have to do something that showcases your sound. Sticking a beat over the new Daft Punk single doesn't really count unless you're really going to add something to it. Also, people are consuming music in different ways now and so that's something we need to pay attention to as well. Whereas people buying on Traxsource are likely to be DJ's who want to own the music because they play gigs etc, most of the listeners on Spotify or YouTube are likely to be non-DJ's or people who just want to listen at home/work/school and don't really mind whether or not they own a copy of the music. This means that if we want our music to grow we have to cater for the non-specialist too. My music sells on iTunes better than I would have expected and that is pretty encouraging.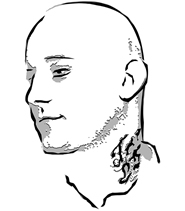 Scott Diaz Follow Pages on Traxsource
Follow Scott Diaz on Traxsource


Follow connect:d on Traxsource