Detroit Swindle Studio Feature - Traxsource In The Studio
Detroit Swindle aka Lars & Maarten are without a doubt one of the hottest duos around at the moment. Their tunes have certainly struck a nerve with DJ's and clubbers a like and we are very pleased to get an Exclusive look into their studio & much more.
---
What equipment do you have in your studio? (full studio kit list).
Our studio is everywhere since we're touring so much, but here's a few possible set ups we have (top to bottom: Privium Airport Lounge, Schiphol / Apartment in Toronto / home studio set up in Amsterdam.
Studio Equipment
We've got quite a modest set up hardware wise:
Macbook Pro, Intel Core i7 2,66Ghz, 8GB internal, 500 GB 7200 rpm disk
Apogee Duet 2 soundcard
Tascam US-144MKII soundcard
2x

KRK

Rockit 8 G2
2x Yamaha HS-80 + Blue Sky 2.1
Akai

APC

-40
NI Maschine
Novation Nocturn
Dave Smith Instruments Mopho

FMR

Really Nice Compressor
M-Audio Axiom 49

MFB

503
And a big pile of VST's
Pictures
NOTE: Click the images for large versions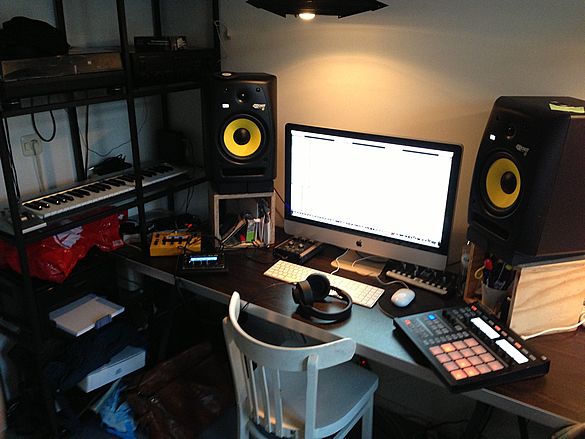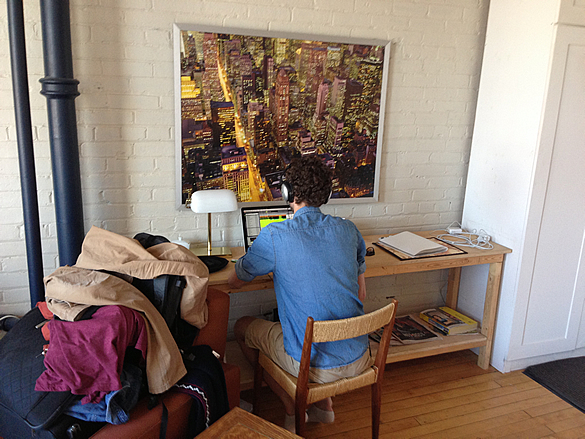 Detroit Swindle Interview
What is your favorite piece of equipment to use in the studio & why?
That is definitely the Duet 2. We've just had it for a couple months but it is so much better than any other soundcard we've had so far. The quality and clarity of every export is not even comparable with before.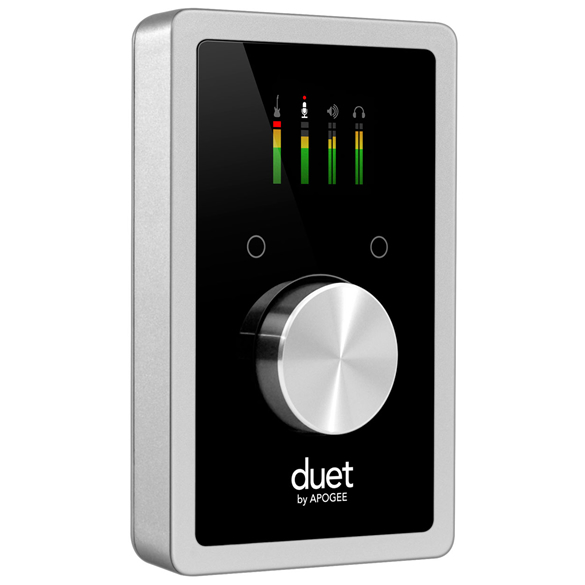 Give us some insight into your production process. How do you typically begin constructing a track?
By opening a bottle of beer… No, we've had this question asked before and we always have the same answer: we have no standard start-up process. Sometimes you start with a vocal sample, sometimes with a chord that's lodged in your head and other times you just start mucking around with some percussion and see where that takes you.
What piece of studio equipment or production process defines the Detroit Swindle sound?
I guess it's the lazy bounce in our tracks that comes from using track delay and side-chain…A LOT! It's funny that people in clubs even recognize unreleased tracks of ours without ever having heard it. We take that as a big compliment.
What piece of hardware/software elevated your production to a higher level & how?
That would be the Fabfilter package. We've been using Ozone and standard ableton EQ's before, but since we bought the Fabfilter Q, C & L, our mixes have been so much better. I hope people will hear this in our coming releases
What fresh equipment have you recently added to the lab?
See answer above! We're looking to buy some nice Drum computers as well from the MFB guys. Cool gadgets you don't really need, but make us very very happy.
What are your essential studio supplies (food, drink, cigs etc)?
We love a beer or two, but also a nice cappuccino and some candy (especially licorice) go down very well during the creative process.
What list of artists have influenced your sound?
Jay Dilla

MCDE

Tribe Called Quest
What are your 3 favourite productions?
Wow, that's a hard question to answer. Let's try:
1) Brotherman (Freerange Records)

2) Last Mood – Tell You Something (Detroit Swindle Remix)

3) The Break Up (Heist Recordings)

Don't limit yourself to what's supposed to be correct or proper. Focus on your own sound, techniques and stick with it… Read a lot, and listen carefully to music you like and find out what the elements are that make it stand out from other tracks.
What new production should your fans be on the lookout for at Traxsource soon?
Well, our newest EP is coming out on Tsuba in May with two originals and a sick remix by Soulphiction. Next to that we are very stoked about the first EP we're dropping on our own label Heist Recordings this summer..
---
Detroit Swindle artist/label page on Traxsource.