James Dexter - Inside The Track 'Rise'
At the tender age of 25, producer James Dexter represents the new wave of artists that are simmering in the London deep house underground. With a music production degree and a background in music technology, James is already well versed in how to make a great sounding record but an early appreciation of garage and deep house has led him to pursue the vibe he loves. 2012 has proven to be a break-out year for this inspiring talent with releases on top tier labels such as Nervous, Static Audio, Beef Records, Solid Ground Recordings. It is his remix of Miguel Migs 'Tonight' on Om Recordings, however, that has cemented his reputation as a rising star with a peak chart position of #3 on the Traxsource top 100 sales chart.
With his recent release 'Rise' via Large Music currently making waves on the Traxsource Deep House Top 10 chart. We sat down with James Dexter to get an indepth look 'Inside The Track' and more with this Exclusive interview.


---
The Interview
1) Firstly of, Congratulations on the success of your latest release "Rise" via Large Music. It's certainly picked up steam in the Traxsource top 10 charts. Did you expect it to connect the way it has?
Thank you guys, very much appreciated. It's very hard to know how well a release is going to be received, especially when you're planning the release date with the Label 3-4 months before it actually comes out. I think the timing on the "Rise" release has played a massive part in how well its doing, myself and Jeff Craven (Large Music head honcho) always had a lot of faith in the track, and hoped it would do well, so it's great to see it sitting where it is in the Traxsource charts, especially in a very competitive release week against some of the major players.
The Track
2) Tell us more about the 'Rise' How did it came about & what was your main inspiration behind it?
Like most of my tracks, they usually come about by sitting down to a blank screen in Logic and just playing around creating sounds. I pretty much always start with the Drums, as I find that it is the best way to create/set a groove for the track.
I cant honestly say that I remember being inspired by anything in particular when making Rise, I usually find myself just "going with the flow" when making a track. There is obviously a strong Garage/90's feel to it, which is a sound that I've always loved, as it was the music I started DJ'ing and Producing. Perhaps I was listening to some Garage earlier that day, and it decided to make an appearance in the track, haha,
NOTE

: Click the images for large versions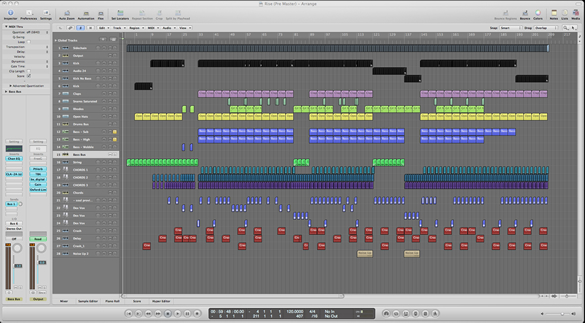 3) Production wise, what is it about this track that makes it work? (what machine, synth, plugin, etc makes it what it is?)
I think it's a combination of a few different things, the drums along with the Synth/Chord stabs hold that older Deep House/Garage sound which is very strong/popular at the moment. Personally, I feel the main thing driving the track along is the Bass line, it's a combination of 2 different sounds layered up on different channels in Logic, I used Rob Papen's – Sub Boom Bass VST to create these bass sounds.
4) What is the one Machine, Program, Sound, Drum machine, Technique which Characterizes the signature James Dexter sound?
Very hard question to answer, I still feel like I'm developing "my sound" and I think I always will be, it is really important to always push to try and make different sounds, to keep things interesting and to keep people guessing what your going to release next.
I try and make each track different from the last in some way, and I actually try to avoid re-using sounds that I may have used before, (For example…I don't think any of my tracks share/use the same kick drum or snare). I still find it very hard to pin point exactly what my sound will be, I just aim to make good Deep House tracks that I love and want to play out myself when DJ'ing.
Perhaps "my sound" is down to the Technique in which I make and mix down tracks, I always set out to make sure the drums have the right groove and the bass has the right drive, regardless of what style it is. I tend to use the same mastering techniques and plug-ins on my Master Output channel though, for all my tracks, this is always going to help maintain similar characteristics across all my tracks.
5) What is the one Piece of Kit that you simply cannot do without?
It would have to be my iMac, I couldn't do a lot without that, I wouldn't have Logic, plug-ins, my i-tunes library, and everything else that it contains, although I do have a few bits of outboard gear in the studio, 95% of my productions come from within the computer now, is the central hub of it all, where everything comes together.
Very close 2nd and 3rd place though are my Acoustics Energy AE22 Monitors and my Native Instruments Machine Mikro. These are the most true sounding set of monitors I've come across within their price range, they're brilliant. Choosing monitors can be a very personal thing and what some people like others aren't always so keen on, so it's very important to pick what sounds best for you and what you're making, and most importantly what sounds best in the room your working with.
Machine Mikro is a great little drum pad/VST plug-in, this is my main source of drum fun :). It's brilliant for creating a groove when laying down your drums and a lot more fun to use than using a keyboard to play in your kicks, hats ands claps.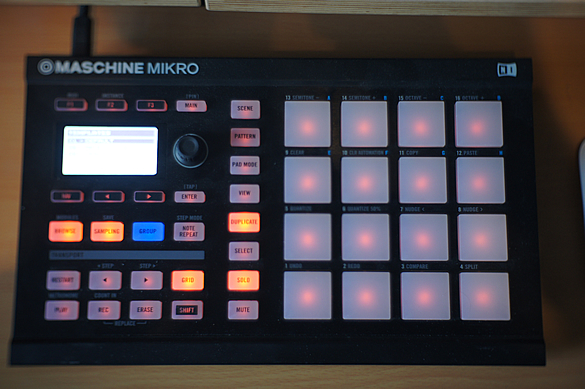 6) Any Advice for your fans on how to make it in today's fast paced game?
In all honestly, I'll have to get back to you on that one once I feel that I've made it, ha, I'm very happy & grateful to be at a stage where people seem to be buying, supporting and liking the music that I make, but I still have a long way to go yet, to get to where I want to be.
You've got to have a lot of patience and more importantly a lot of persistence. It's very important to always make sure that the music you release, you are 100% happy with, don't rush anything. There is no quick route in this game, you have to take the time to learn & develop your craft like everything else.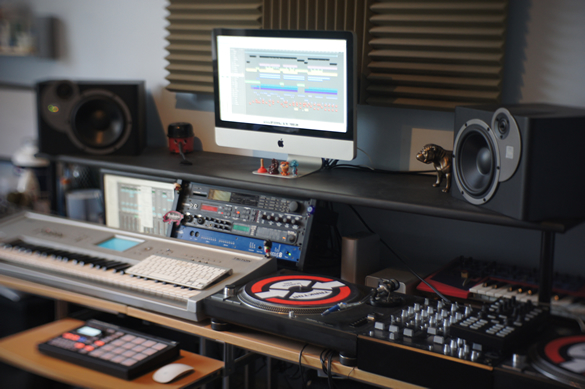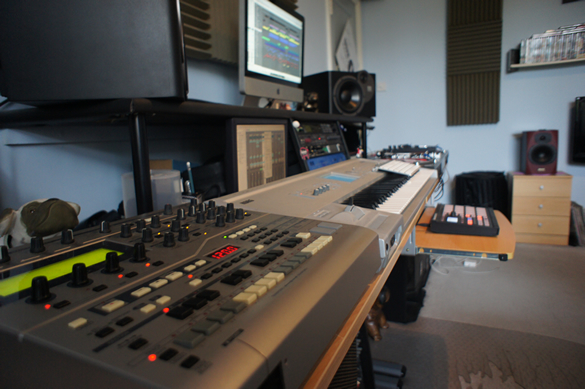 James Dexter / Large Music Follow Pages on Traxsource
Follow James Dexter on Traxsource


Follow Large Music on Traxsource