Supernova Studio Feature - Traxsource In The Studio
The Supernova project was born in 2002 when Emiliano "EMIJAY" Nencioni & Giacomo "G.O.D.I" Godi met and, after separate and successful careers in their own towns, decided to join and give birth to something global and ambitious.
With their release Acidays EP landing on Traxsource, we get an Exclusive look into Supernova's studio gear used on the EP tracks 'Something', 'A-cieed' & & much more.
---
What equipment do you have in your studio? (full studio kit list).
We have two studios, one located in Milan and one in a countryside house close to Florence. We will call Studio A the Milan's one and Studio B the Florence one. The Studio A is more dedicated to the final mix and mastering of our productions as well as vocal or instrument recordings, while the Studio B is more the place where the ideas come out. Below is the equipment of both studios.
Studio Equipment
STUDIO

A – The Milan
iMac Quad 27"
Apogee Symphony
Api 3200A Summing Mixer
Soundcraft 3200 analog mixer
2 x Api 512c Mic pre
1 x Api 525 comp
Emagic Unitor 8
Alesis Adat
Neumann U87 Mic
Audiscope 2813-E Frequency analyzer
Genelec 6010A nearfild
Genelec Triamp 1024C main monitor
Novation Remote 61SL masterkeyboard
Access Virus Polar
Roland TR909, Roland Super JD
Makie Big Knob control room
Technics SL 1200Mk2
Sennheiser HD650 Headphones
Ableton Live 9
Apple Logic 9
All Waves
Native Instrument Komplete 7
Arturia Analog Collection etc
NOTE: Click the images for large versions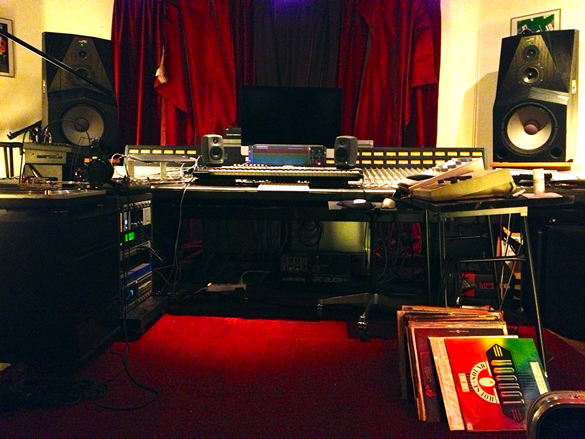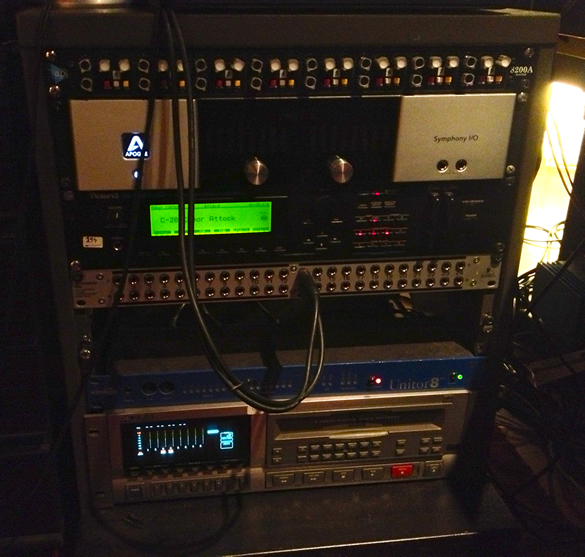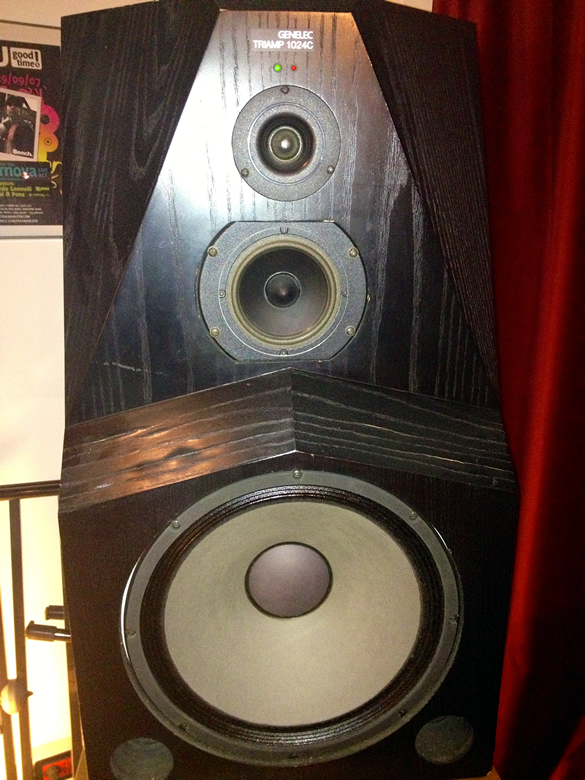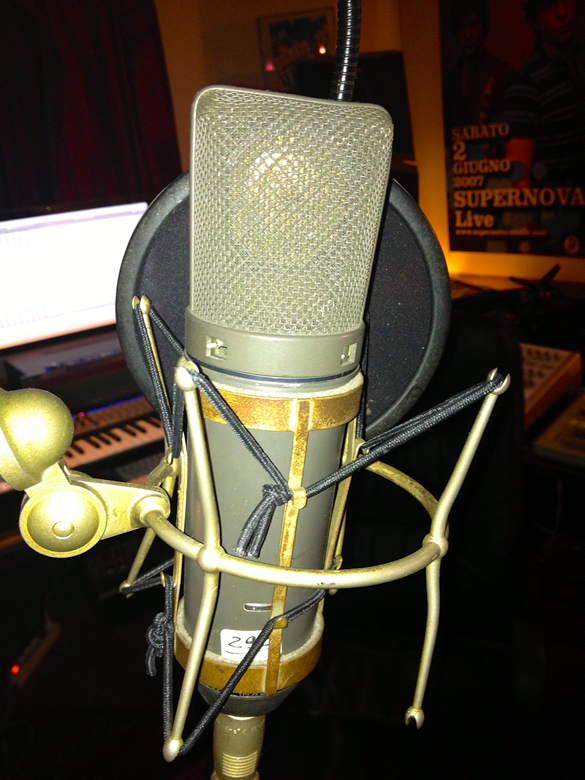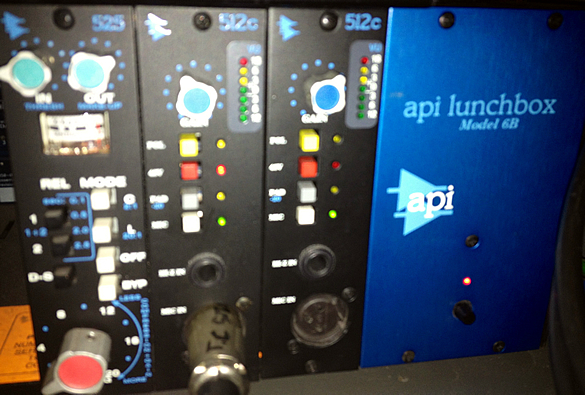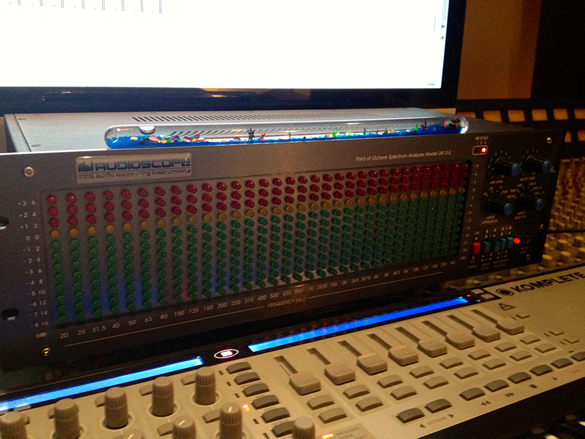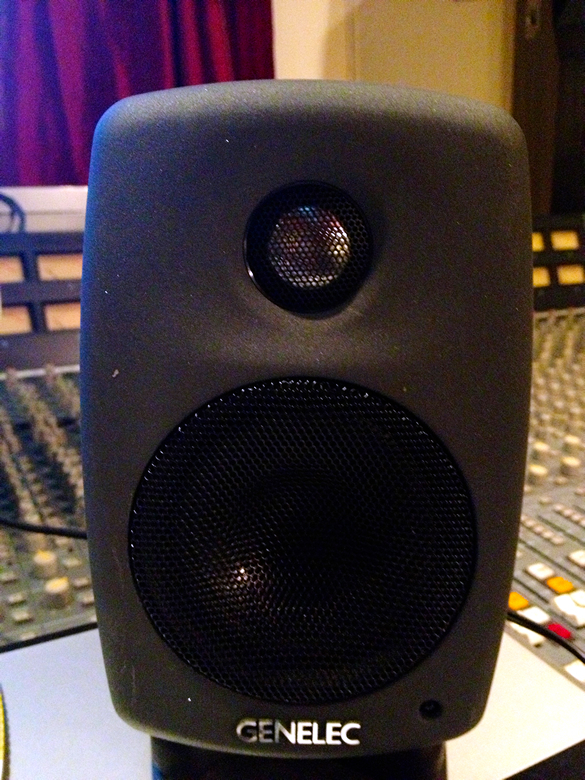 STUDIO

B – The Florence
Macbook Air 13"
Apple 27" Monitor

UAD

Apollo Duo
Roland V7000 Digi/Analog mixer
Roland Super Jupiter
Roland JP8080
Minimoog Voyager
Dave Smith Polyevolver
Novation Supernova
Oberheim Matrix 1000
Nord Rack
Planet Phat, Emagic mT4
Guitar fx Digital Reverb – Chorus Ensamble – Phaser Shifter – Tremolo
RP7 Valve fx
Dynaudio Air15 speakers
Ableton Live 9
Apple Logic 9
All Waves
All

UAD

plugs
Native Instrument Komplete 7
Arturia Analog Collection etc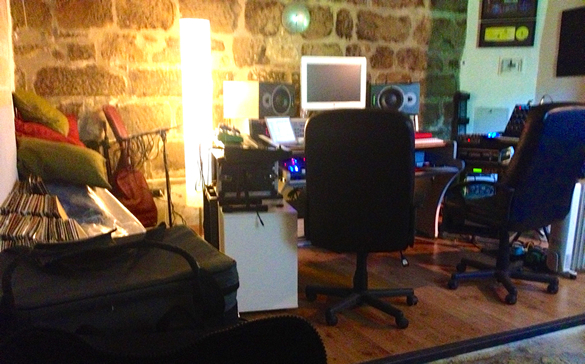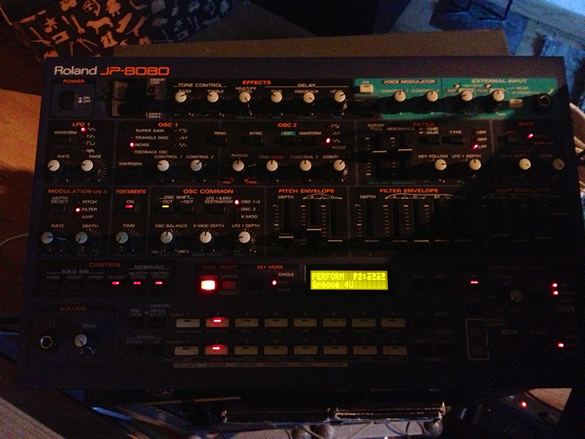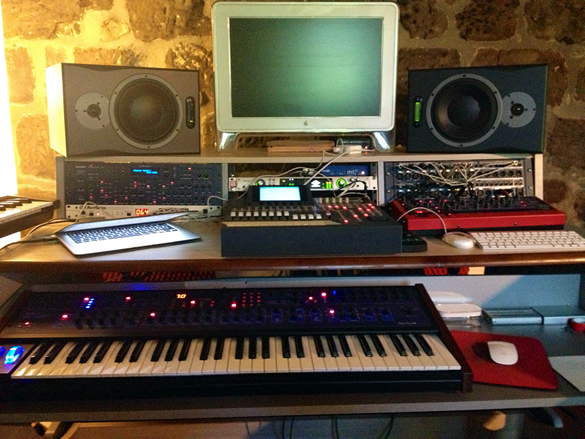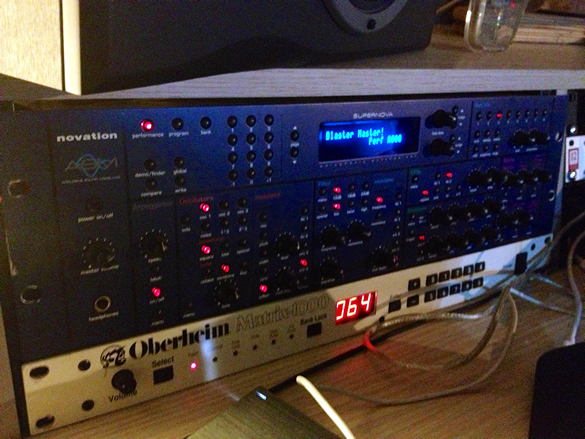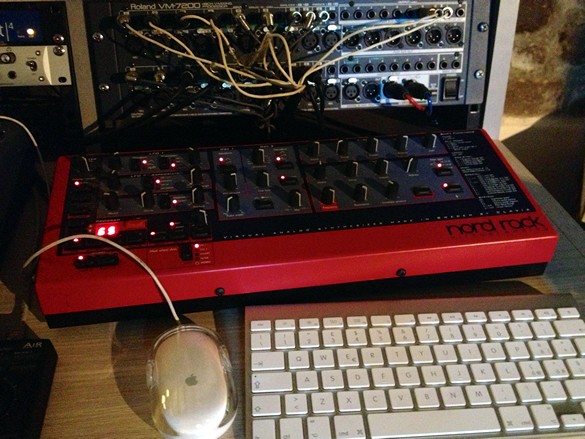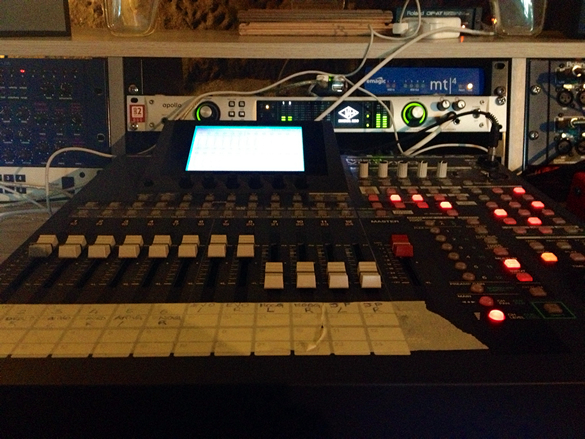 Supernova Interview
What is your favorite piece of equipment to use in the studio & why?
Ableton Live is a must have for us because its software that gives you the chance to easily create your own templates and work with samples, midi and loops very fast in a drag and drop style. Then all the hardware keyboards like Roland 909, Super Jupiter, Minimoog etc make the difference when building new sounds. On the plugins tip we really love all the UAD plugs in particular the Little Lab VOG that makes the bass freq sounds so fat. For the mixing process the API 3200A summing mix is something we cannot miss.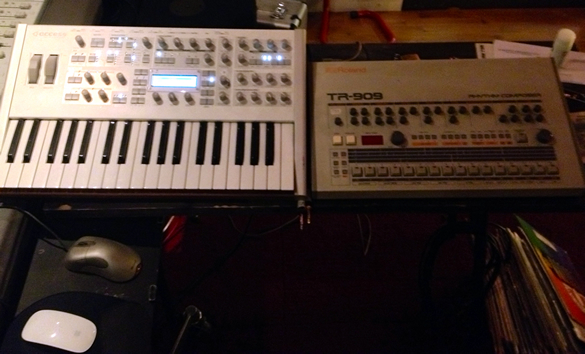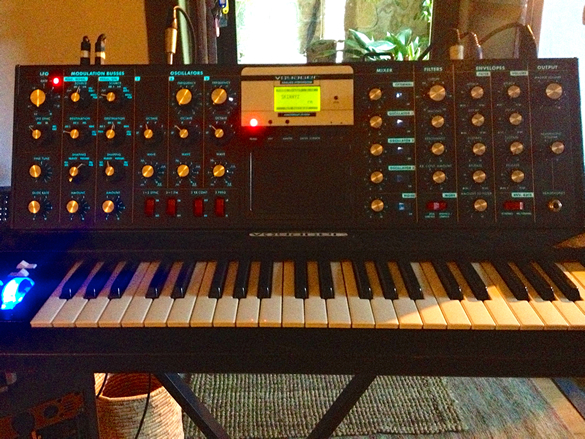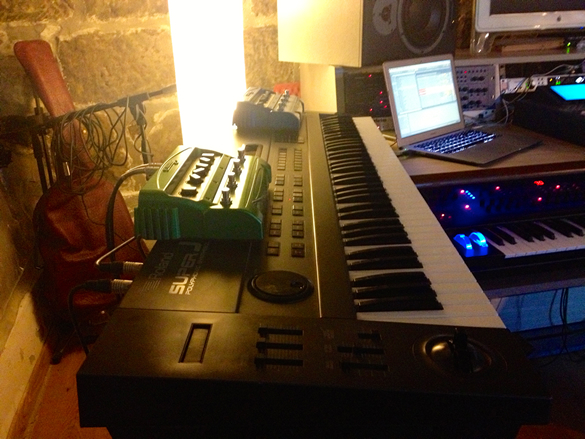 Give us some insight into your production process. How do you typically begin constructing a track?
There are many ways we start a track. Sometimes we start building things around a good sample, sometimes we do cool beats and start built things around those. Other times we have a good vocal and we work on it, searching for the right harmony and groove vibes. Last but not least if we are working live with a singer, as we did recently with Ann Saunderson, we put our hands on the Bosendhorfer piano that we have in Milan and try to create some good chords while the singer finds a good melody. Then we transfer the idea on the Mac and we start from there building the beats.
What piece of studio equipment or production process defines the Supernova sound?
We don't think there is a piece of studio equipment that can define an artist's sound; it's more about your particular attitude to make and feel the music. Every person has his or her own feelings and this makes the difference, although a good software template can help to keep a good quality standard and a kind of personal sound.
What piece of hardware/software elevated your production to a higher level & how?
Each sound made with one of our hardware keyboards such as the Poly Evolver for example is different then a sound made with virtual instruments. While in the mixing process the Api 3200A summing mix makes our music sound wider, fatter and more dynamic.



What fresh equipment have you recently added to the lab?
The latest equipment brought was a used Roland Super Jupiter keyboard as well as the UAD Apollo Duo and the Arturia Analog collection.



What are your essential studio supplies (food, drink, cigs etc)?
Soft light and a coffee machine for sure. Then when we are in Milan we have plenty of good restaurants around the studio where we like to go during the short pause. In the countryside studios we like to buy some good meat and cook it on the barbecue when possible. Good food is essential for long studio session days. Then a fresh beer is always appreciated.

What list of artists have influenced your sound?
We like to listen to as much different music as we can, but for sure Groove Armada and Kerri Chandler are artists that have inspired us.
What are your 3 favourite productions?
It's difficult to choose just 3. We've produced a lot of music in the last few years, so we will choose two original and two remixes.
As for the originals, 'Beat Me Back'
and the whole 'Never Give Up EP' (Noir Music).
On remix tip, Chez Damier "Can You Feel it" (Supernova Remix) on Defected
and Kerri Chandler "Bar A Thym" (Supernova Remix) on Nite Grooves.
What handy Supernova studio tip would you pass onto producers out there?
Always be yourself when producing music and when you have found a software template you feel may represents your sound, try to start from there when producing new beats, so that they will have a familiar touch and will be your sign.
What new production should your fans be on the lookout for at Traxsource soon?
We have just released our new Acidays Ep on Lapsus Music, our remix of Luke solomon "You rest easy" for Defected and will release soon a new Talents compilation selected and mixed by us with a lot new music and good artists!
Supernova's Latest Release
Supernova Follow Pages on Traxsource
Follow Supernova on Traxsource


Follow Lapsus Music on Traxsource