Hardsoul - Inside The Track 'Communication Breakdown'
Hardsoul consists of DJ ROOG (Rogier van Bueren) and brother Greg van Bueren. The pair teamed up in the mid-90s to form a duo that is revered as well as respected in their native Holland as well as globally with a sound that is as soulful as it is quality.
With their recent release 'Communication Breakdown' via Hardsoul Pressings currently riding high in the Traxsource Top 100 downloads chart & House Top 10 downloads chart. We sat down with Rogier, Greg & Sergio Flores to get an indepth look 'Inside The Track' and more with this Exclusive interview.


---
The Interview
1) You're both known for song based releases & your latest vocal production 'Communication Breakdown' (taken from your forth coming LP due in July) clearly reflects this. How is it being received in club land so far?
Yes!, we love our vocals and it seems we are not the only ones. We are getting some great responses from DJ's and clubbers all across the spectrum. And the track is doing very well in the Traxsource charts, which is something we never take for granted. So a big thanks to the whole Traxsource community for the continued love and support.
The Track
2) Tell us more about the 'Communication Breakdown' How did it came about, what was the main inspiration behind it?
I asked my dear friend Sergio Flores to answer this one:
"We had layed down an early demo in the studio. It had a different groove, but the bass line was basically there and it had that moody, hypnotic, kind of floating feel to it. Later, when I was thinking about the song, I opted to write a very melodic top line to counterpoint the looped, hypnotic groove. I wrote a more rhythmical and swinging chorus, to give it an impact after the laid back verses and a bridge that would build up to it, while creating some harmonic tension. Lyrically, the moody atmosphere of the instrumental inspired me.
Most of us will have experienced a moment in a relationship, were you seem to be drifting apart. When you don't seem to be on the same wavelength anymore and you might speak, but you aren't really talking, or listening, if you get my drift. Those moments are crucial. If you can't find a way to speak your mind and get your emotions aligned again, the relationship is doomed. That's when you experience a communication breakdown"
3) Production wise, what is it about this track that makes it work? (what machine, synth, plugin, etc makes it what it is?)
Well on this production It's all about the vocal. Sergio did a great job writing and arranging the lyrics and melody. He recorded a guide vocal (parts of it are still in the track ;). Finding someone who could deliver the emotion as well as the timing was not so easy but Mavis Acquah really came through for us. She nailed it big time! On the musical production side, we set out to keep things quite minimal so the vocals could take centre stage. We took some ques from the whole deep house / 90's revival but of course we gave it a Hardsoul twist.
NOTE: Click some of the images for large versions


4) What is the one Machine, Program, Sound, Drum machine, Technique which Characterizes the signature Hardsoul sound?
There is no machine that defines the Hardsoul sound. I think our sound is the unique clash of our deep love and appreciation for a well-written and produced song but at the same time being products of our environment. As active DJ's in a country where people lean to the more energetic side of dance music, we have always made sure that our production are not only well arranged musically but have that energy & bump in the beats as well.
As for plugins and equipment, what we use changes all the time but the UAD plugins are a big part of it sound wise. On this track we used some classic outboard such as the Urei 1176 limiter and the Roland 501 Chorus Echo as well to give the beats more sound & character.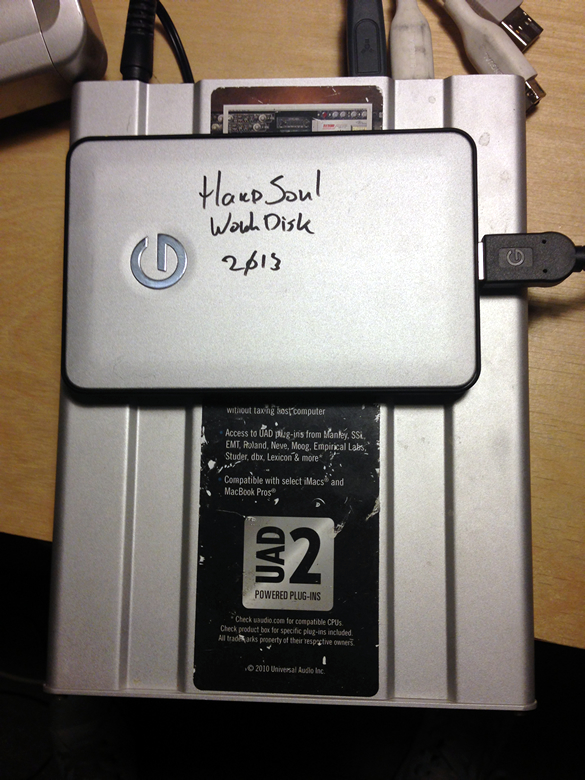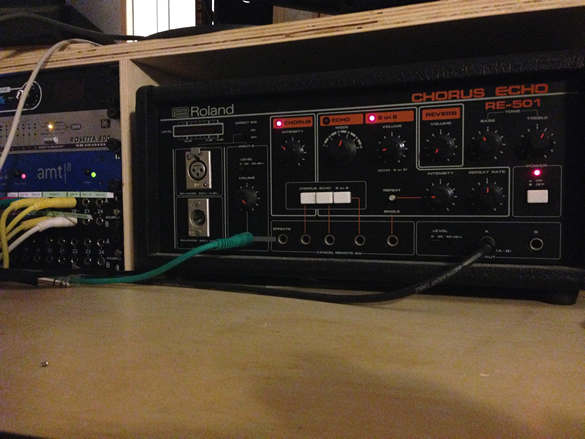 5) What is the one Piece of Kit that Hardsoul simply cannot do without?
I think it's a tie between our excellent coffee machine and our third Hardsoul brother from another mother Clifford Goilo ;) ( www.goilomusic.com )
A close second is our Juno 106
6) Any Advice for your fans on how to make it in today's fast paced game?
Well if anyone knows the recipe on how to make it they can email me :). All we can say to new people starting in the game is to take the time to develop your own sound. Back in the day you could already ID the producer of a track by the sound of their beats. Something unique, a signature sound. Be known for being you instead of being yet another carbon copy of the in demand EDM producer of the moment.
Hardsoul, Sergio Flores, Mavis Acquah Follow Pages on Traxsource