Pete Dafeet - Inside The Track 'Time'
London-based Pete Dafeet is a DJ, producer, and co-founder of leading deep house imprint Lost My Dog. Since first catching the house music bug as a teenager in the late 90s, Pete has performed around the world while releasing and remixing music on Shaboom, Robsoul, Detour, and Toolroom—music that's been supported by household names like Pete Tong, Groove Armada, and Laurent Garnier.
With his recent release 'Time' via Lost My Dog currently climing up the Traxsource Deep House downloads chart & creating a buzz at this years Sonar Festival in Barcelona. We sat down with Pete Dafeet to get an indepth look 'Inside The Track' and more with this Exclusive interview.


The Interview
1) Your 'Sonar Musica 2013' EP really seems to have hit a nerve with a lot of DJs already. What are your expectations with this EP? And how have the Sonar Festival clubbers been responding to it so far?
Well, after four years of throwing Lost My Dog parties there we put our first Sonar sampler out last year and it went down really well. We decided to do another one this year, but in the meantime our planned venue for this year's party closed which threatened to put a bit of a dampener on things. Our parties out there have been incredible and they have really been getting better and better every year, so when the club went bust we had a long, hard think and decided to take a year off – we really didn't want to go with a back up plan and risk a party that wasn't 100%. So – somewhat bizarrely – our sampler is out there, but we're not! The reaction overall has been great though, people like Danny Krivit, X-Press 2, Crazy P are playing it which is always a real boost.
2) So your 'Time' release which is featured on the 'Sonar Musica 2013' EP. How did it come about? What was the main inspiration behind it? And did you have Sonar 2013 in mind when it was being constructed?
Well Markus (Miami Ice) got in touch last year – he'd made a track for a sampler of ours back in 2011 and seemed like a nice guy, so we got chatting and decided to do some music together. He's over in Germany and I'm in London but we both use Logic so we're able to collaborate online. He sent me a few rough ideas, and I sent a few the other way – we then worked each other's ideas up and sent them back and forth until we'd developed them into full tracks. I think 'Time' was the third track we worked on – Markus had the beginnings of something going that included the vocal parts and the basic chord progression, though the chords were actually a bit of an afterthought towards the tail end of the track. I loved those chords, so stripped the first few minutes out and built the track around them – I added a bit of variation to the progression, layered another synth on top to give it a bit more depth, and worked to beef up the drums. We then bounced it back and forth until we had the finished article. It wasn't made with Sonar in mind, but it made perfect sense once Ian and I sat down to plan the sampler line-up!
The Track
3) Lets talk about the collaboration on 'Time' with Miami Ice, Sara Brito. How did you all connect & what was it about their vibe that made you want to work with them?
So yea, we knew Markus through his track on Lost My Dog, but we didn't know Sara at all. Markus had come across her on SoundCloud and had downloaded a vocal she had up. It worked great in this track so we got in touch with Sara to clear it. She's a great singer and a lovely person to boot and was really keen to get the track out, which was excellent. They're both really friendly people and that made the difference for me, both a pleasure to work with. As for Markus and me specifically, we seem to work well together – each of our strengths seem to counter the other's weaknesses, and that's obviously a good position for a collaboration to start from!
NOTE

: Click some of the images for large versions

4) Production wise, what is it about 'Time' that makes it work? (what machine, synth, plugin, etc makes it what it is?)
Well musically speaking there's no real secret in 'Time' – it's obviously a style of track that has been done many times before and there's nothing groundbreaking there, it's just a solid groove with a catchy melody and some good harmonies that work to pull everything together. In terms of production it was pretty simple too, in fact I think most of the sounds were made through Logic's in-built plug-ins (a fairly conscious decision as we were collaborating remotely and don't own many of the same plug-ins). The chords were programmed through Logic's EXS24 sampler with Logic's FM synth layered on top to give some depth and harmony. The drums were mostly programmed through Logic's in-built drum sequencer Ultrabeat plus the EXS24 sampler again and I also recorded some hand claps through a Rode condenser mic – we did quite a bit of EQ work on the drum bus to get them sitting right then added some parallel compression (again through Logic's in-built compressors) and finally some tape saturation through PSP's Vintage Warmer to add a bit more warmth. Come to think of it, that was probably the only third party plug-in we used!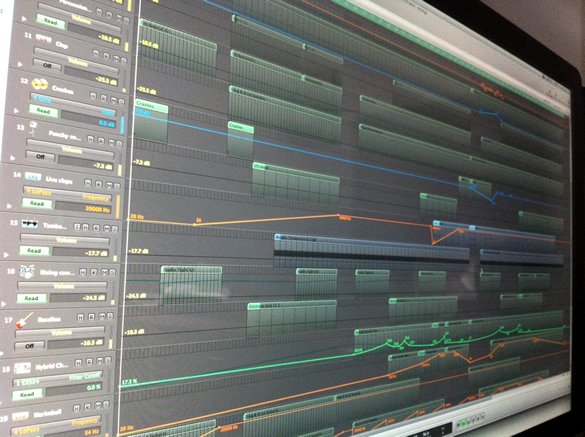 5) What is the one Machine, Program, Sound, Drum machine, Technique which Characterizes the signature Pete Dafeet sound?
That's a very good question, and quite hard for me to pin down as I like to mix things up. It's probably the same for most people – I tend to come across a new technique for something (a new way of programming hi-hats maybe) and make a couple tracks using that technique, then I'll discover another new trick that gives me a bit more knowledge of the craft and a few more tracks will come out of that, and so the sound evolves. I don't like the idea of making tracks again and again with the same sounds or gear, I've been producing for 10 years now so would be very bored if I kept going down the same creative routes. It's easy to tell when producers keep using the same stock sounds and it gets pretty boring to be honest!
But, back to the question – I don't use many samples or loops in my work, most of my tracks are based around an original composition, and the majority are pretty melodic, so that would probably sum it up. When I started producing I was pretty naive and had no idea how rife the use of samples was – I actually thought all those disco samples in the late 90s / early 00s had been created from scratch by each producer, so that's how I set out to make my music. That early naivety is definitely something I'm trying to get back to – in the ten years since I started making music I've become a lot more skilled in production, but speaking candidly a lot of my work since has lacked the character and unique identity of some of those early productions, even if they did sound crap on a big system! I'm consciously trying to get back to those early days, focusing more on the melodies and letting the engineering take care of itself later on in the production process.
6) What is the one Piece of Kit that you simply cannot do without?
It would probably have to be my DAW – Apple's Logic. I've been using it for four years now, and only in the last year have I really started to feel like I know it, and there's still so much for me to learn! I know Ableton is flavour of the month at the minute, and I'm not doubting it's credentials in the slightest as I know it's revolutionised production for a lot of very talented people, but Logic fits my style and workflow much better and I'm really happy with the sound I get from it. After Logic, I get a lot of use from the Korg Legacy plug-ins – they're pretty old now and do very little that's groundbreaking, but they're pretty much perfect for house music. I also recently picked up a little Zoom H1 audio recorder, which I am loving, it's tiny so I take it everywhere – it's great for recording sounds on the move.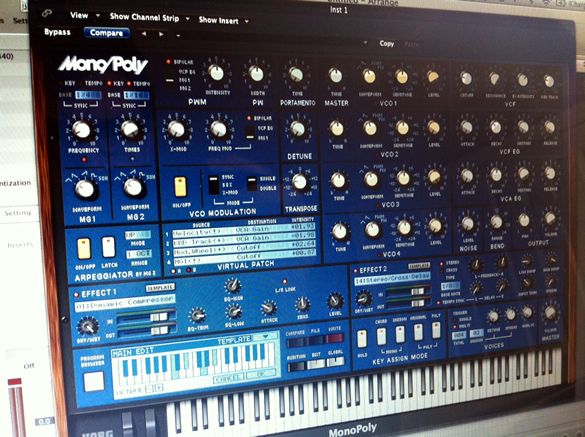 7) Any Advice for your fans on how to make it in today's fast paced game?
Well my first tip would be to keep an open mind and never stop learning – read music production magazines, watch 'how to' videos on YouTube, fully learn the plug-ins you buy, and take the time to deconstruct your favourite records to understand how they were put together. You may have great ideas in your head, but until you get that understanding of how sound works and how your equipment works it won't do you much good – knowledge really does unlock the door there!
Secondly, just focus on your own work. Don't try to make music that fits with the current trend, or go out to make music purely for the sales charts – at the end of your life you want to look back on a catalogue that you love and are happy with, not a catalogue that reflects whatever was cool at that point in time. When you look at the legends in the game you see the quality and identity that runs through all of their work – trends may catch up with them from time to time and make them 'cool' again, but they're never out there chasing trends. They're just doing what they love. That's the key!
Pete Dafeet Follow Pages on Traxsource