Terry Hunter Studio Feature - Traxsource In The Studio
Terry Hunter has traveled the globe sharing his passion for soulful house music. He was born in Chicago and introduced to music at a very early age by his father, a DJ who played mostly soul and disco music at a west side tavern. While neither father nor son could have imagined Terry's remarkable future career as a DJ, producer and remixer, Terry is now known the world over as the "Legendary Terry Hunter" and there is no doubt that Terry is doing exactly what he was born to do.
---
What equipment do you have in your studio? (full studio kit list).
Studio Equipment
Computer
Mac Quad Core Intel
Monitors
Yamaha NS-10
Makies HR8 24
Tannoy Systems 15
Mixing
Euphonic MC Control
Euphonic Mix
DAW
Studio One (Main)
Logic 9 (Retired)
Ableton Live (Warping)
Keyboard
M-Audio Pro 88
Fender Rhodes 73
Drum Machines
Maschine 2

MPC

Studio
Emu SP 1200
Mic Pre
Pendulum Audio (Quartet 2)
Audio Interface
Plug Ins
Native Instruments
To many to name & there are some secrets that I can't mention :)
NOTE

: Click the images for large versions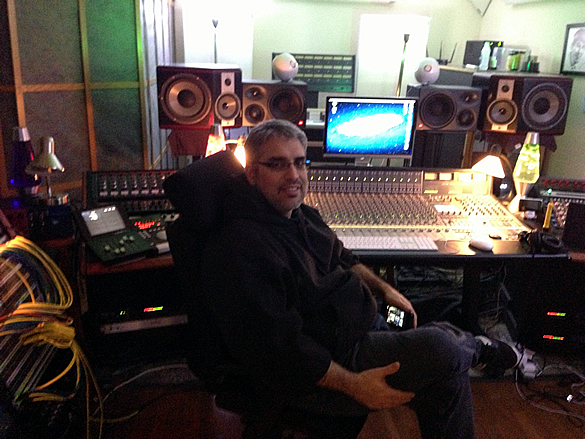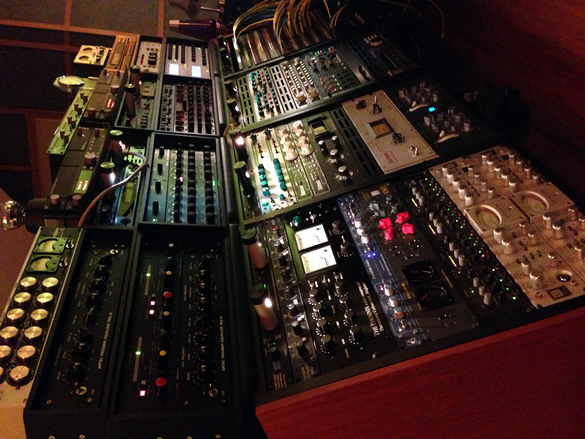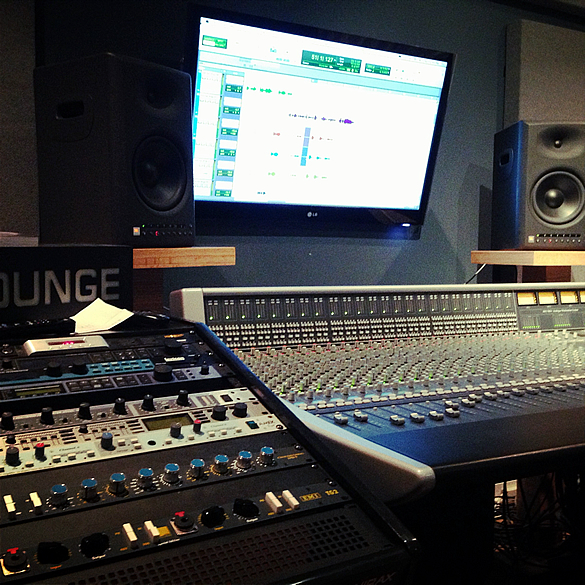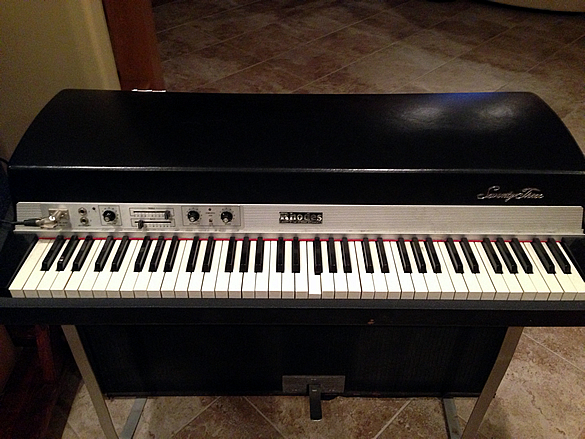 Terry Hunter Interview
What is your favorite piece of equipment to use in the studio & why?
I would have to say Studio One by Presonus, I was a Logic Pro head but it needs to be updated bad & I don't have time to wait. The drag & drop features (on Studio One) are dope & the macros is brilliant & what I love the most about Studio One is you have the ability to undo audio & go back to midi and it brings up the sound you were using. Oh my God I love it. Also UAD Apollo, The plugins are so real sounding, its SICK! You have to get all of them, which I am doing.
Give us some insight into your production process. How do you typically begin constructing a track?
Well to be honest I like to make beats in my underwear LOL just kidding but honestly I don't have any crazy idiosyncrasies, I like to just listen to all kinds of music & just play what ever I'm feeling at the moment to inspire me to create. I also like to just go through the sounds that I have and see if a particular one hits me with inspiration. Then I start programming drums & get a ruff feel then my keyboard player James Edwards & I just go in, It's like building blocks, baseline might come first then chords etc.
What piece of studio equipment or production process defines the Terry Hunter sound?
It could be several different things. The mixing style, the way the programs & choice of sounds I use or just their plan feel. So many different ways hard to just say one.
What piece of hardware/software elevated your production to a higher level & how?
Well like I said before I previously used Logic Pro 9 but I was just really disgusted that Apple had not done anything to upgrade the DAW. I heard about Studio One from my engineer Joey Fernandez, he knew my frustration with Logic & told me that I should look into it. I was like a die hard logic fan so I kept on using it & I kept hearing him in my ear then one day I was working on a remix and logic just kept crashing for what ever reason and I was like F**K THIS I'm switching and went to studio one & haven't look back since. They gave me an endorsement deal, which made matters even sweeter. Shout to Brad Zell at Presonus. Also I have to mention Native Instruments, they hold me down as well for my DJing with Traktor & all my sounds. I LOVE Kontakt and I use everything from Native Instruments & I have made whole records with out leaving Kontakt.
What fresh equipment have you recently added to the lab?
My latest piece I bought was from UAD Apollo so glad I did that.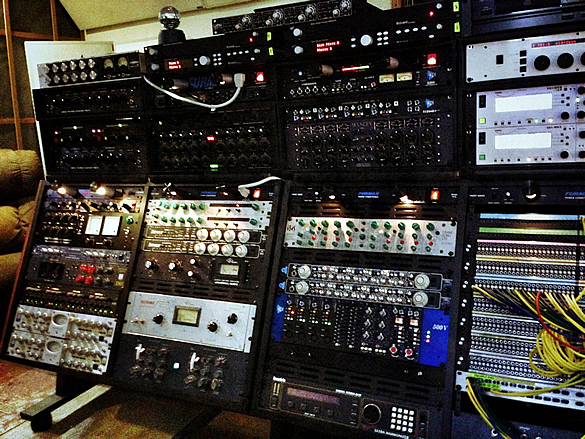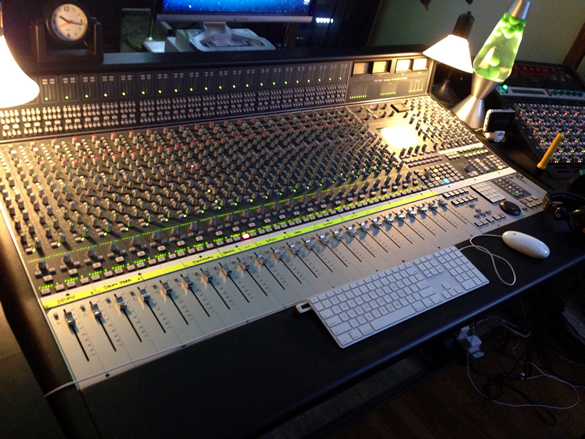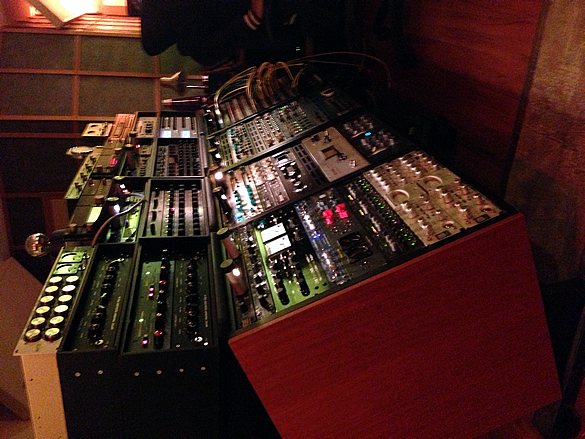 What are your 3 favourite productions?
WOW only 3 huh??? Ummmmmm let me see
"Wonderful" Terry Hunter Feat. Terisa Griffin
"Ugly Part Of Me" Avery Sunshine
What handy Terry Hunter studio tip would you pass onto producers out there?
Learn your craft!!!! So many people think that they can produce music because they have a computer & you're so wrong. You will sound like a person with a computer & nothing more. That's why certain music sounds so damn predictable to me, go outside the box and add some sort of musicianship to your records.
What new production should your fans be on the lookout for at Traxsource soon?
New House N' HD projects myself & Mike Dunn are doing… We got a lot of stuff coming together and our production team is strong. Also be on the look out for new single with Byron Stingily, Wayne Williams, Jay Adams, Sheree Hicks, Terisa Griffin, & New comers Kelli Renae & D'borah (The Voice)
Terry Hunters Latest Releases / Follow Pages