Robosonic - Inside The Track 'La Fique'
Make no mistake about it – Robosonic aka Cord Henning Labuhn and Sacha Robotti are no spring chickens in this game! Their career is the story of an uncompromising artistic hussle, a fight for musical independence, a strong belief in making it happen against all odds. For over seven years now they've been busy building their reputation as producers of the finest beats and DJs of some repute – as they slay dance floors worldwide through their unique, potent and multi-dimensional style, be it on festivals, illegal raves, penthouse parties, clubs, the TV or radio. Productions and DJ skills aside, it's the duo's lovable personalities and their penchant for 'keeping it real' that's endeared them to a vast audience.
With their recent release 'La Fique Ep' via 2DIY4 currently #1 on both the Traxsource Top 100 downloads chart & Nu Disco / Indie Dance Top 10 downloads chart. We sat down with them to get an indepth look 'Inside The Track' and more with this Exclusive interview.
The Interview
1) Your collaboration track with the Adana Twins "La Fique" just hit Number One on the overall Traxsource top100 & Nu Disco / Indie Dance Charts. How happy are you with its success so far and how is it being received in your sets this summer?
It has definitely come a long way. Crazy how much time it sometimes takes from the first track idea to the release, and how much hustle there is in between. We've been playing "La Fique" since October of last year – it was pretty much in the same state as it is released now on 2DIY4, (a sub label of Solomun's Diynamic imprint from Hamburg), Just not as well mixed down and mastered. Since we played it out, it's been received incredibly well and made lot of dancers happy, whether it is during the warm up, peak time or after-hours. Literally every time we played it, people came up and wanted to know what it was and where they could get it. The Adana Twins featured it in a short DJ mix on Pete Tong's show last December and at around the same time we also featured it on a Robosonic DJ mix for Datatransmission. A few days and weeks after, we found rips of the track from those mixes via Soundcloud, Youtube, Zippyshare with tens of thousands of plays, even before we had signed it to a label. By that time, we knew that the track could go far and do good things for all of us in terms of credibility, reach, maybe even sales, if handled the right way. Hence right now is a very exciting time for all of us!
The Track
2) Tell us more about "La Fique". What was the main inspiration behind it and what prompted the musical direction you guys took on this?
Last summer, I (Sacha) was producing some stuff for the Adana Twins. The three of us were in the studio, in underwear because it was 35 degrees Celsius, stoned out of our minds, looking for samples. We got stuck on a funky loop for a while and it didn't get boring even after half an hour, so we recorded some cheesy vocal cuts, arranged it into a song and played it out. It went great, but I thought it sounded more like a Robosonic & Adana Twins track than Sacha Robotti & Adana Twins. Hence I sent it to my Robosonic partner Cord, who added some brilliant scratches and backspins, vocal cuts, breaks and tweaked the arrangement slightly. The total production time was two days max, the track was ready in October 2012 and we've been playing it out since then. At first Wolf + Lamb wanted it for their Wolf + Lamb Black vinyl only label. We were so happy about this, but since it would've taken an indefinite time to release it on W+L and we wanted to have it out in the summer of 2013, the Adana Twins then shopped it to Solomun who signed it straight away.
NOTE

: Click some of the images for large versions
3) Production wise, what is it about "La Fique" that makes it work?
The original sample carries a lot of soul, so we guess that's the main feature of the track. Before sending it out to labels to get it signed, we did some research and saw that others had sampled it too, which didn't put us off from releasing it though. I think the way we intertwined the original sample cuts with a new beat and bass for low end, additional percussions, scratches, vocal recordings, as well as creating a huge break in the middle that builds up lots of tension, makes "La Fique" sound fun, true and balanced. Besides that, it's easy to mix and works extremely well in the club… the ladies love it – which makes the gents love it too
4) What is the one machine, program, sound, drum machine, technique that characterizes the signature the Robosonic sound?
I guess our tracks (at least pre mastering) work best with a lot of dynamics, that's why we prefer to work with someone we trust on the mixdown specifically mix engineer Jesco Lohan. Our tracks tend to be quite detailed in their sound design, have lots of warmth, and generally sound organic in a certain way. Characteristic sounds that made it into a few tracks of ours are bass recordings from the Pro One synth, and drums from the MFB 522 drum computer. It may be paradox but the way we use, cut and arrange samples (even well known ones) seems to be an important element of our signature sound. We've been doing this ever since we made our early bootlegs.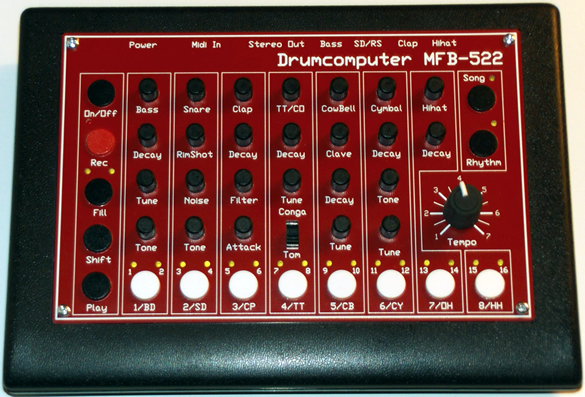 5) What is the one piece of kit that Robosonic simply cannot do without?
Our computers, which include an extensive sample library and all the sounds and songs we've been collecting and digitalizing from vinyl for the last 10-15 years.
6) Any advice for your fans on how to make it in today's fast paced game?
Work hard, believe in yourself, don't become a douche bag when you become successful, and don't forget to go home after the party!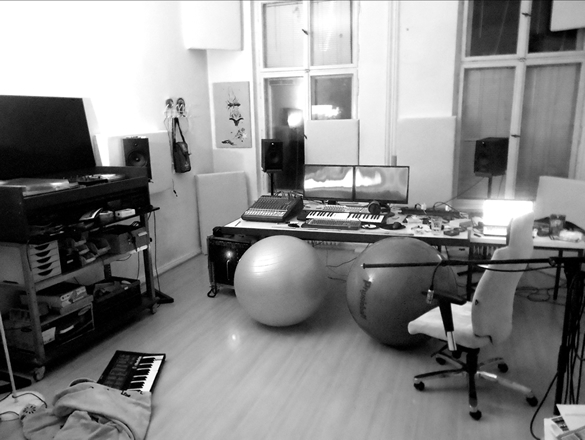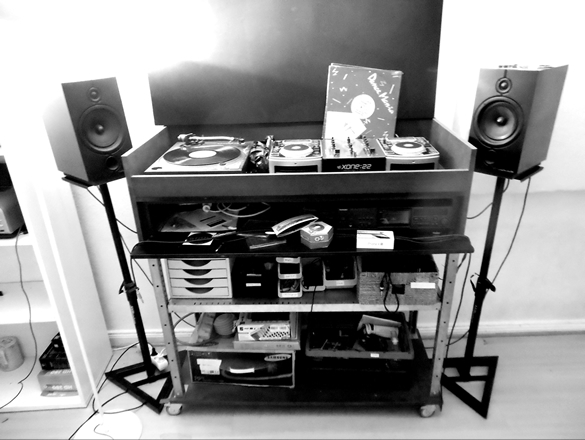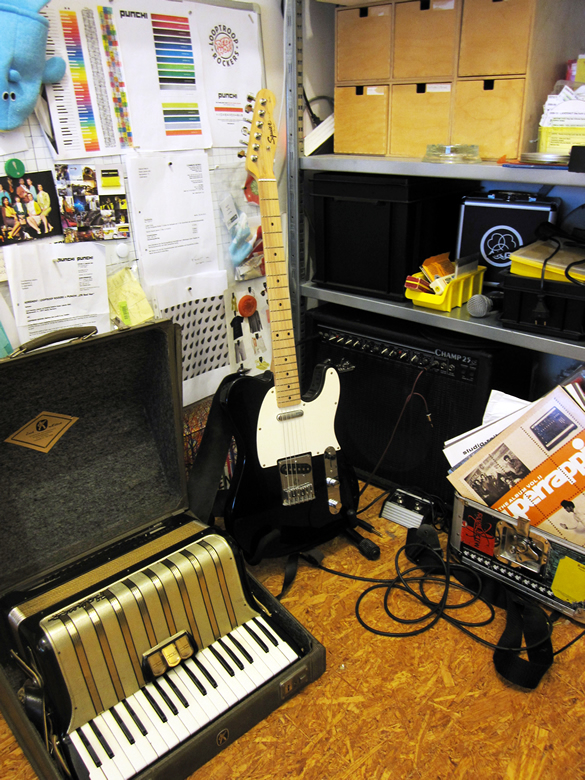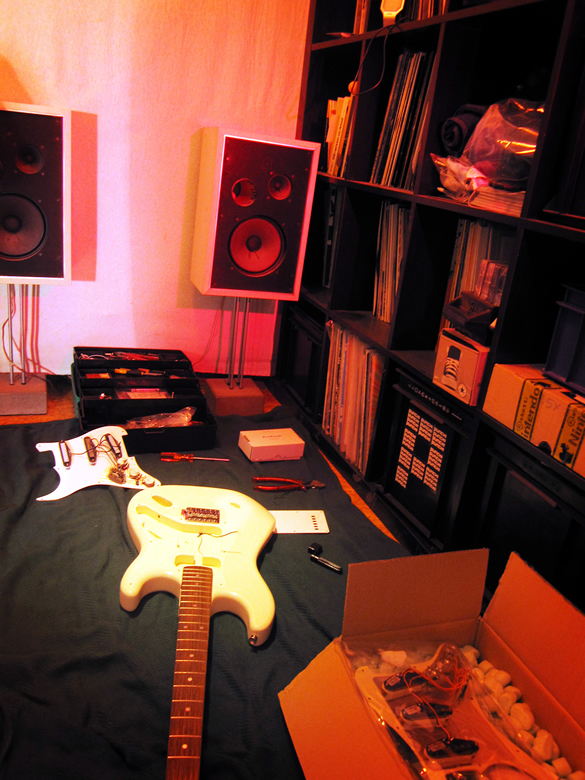 Robosonic Follow Pages on Traxsource