Art Of Tones - Inside The Track 'Elephants'
"Elephants and Flies" is Art Of Tones first EP for Lazy Days. A.O.T is the brainchild of Ludovic Llorca's, formerly known for his work as Llorca on F-Communications. As Art Of Tones, he released music on labels like 20:20 Vision and Room With A View while remixing countless artists, like his great rework of Tortured Soul "You Found A Way" for the 5 Years of Lazy Days Album. This 4 track EP starts with the beautiful "Elephants", a very unique and musical dance floor treat. "Myself, My Body" goes a little darker with this gospel heavy track. Lastly, The Right Moment, brings down the tempo into a 70s influenced funk number. Also available on the digital release is the Dub of the title track "Elephants".
With 'Elephants' via Lazy Days currently #3 on Deep House Top 10 and also riding high via the Overall Traxsource Top 100 downloads chart. We sat down with ludovic aka Art Of Tones them to get an indepth look 'Inside The Track' and more with this Exclusive interview.
The Interview
1) Your Elephants track from the 'Elephants and Flies' EP has really struck a nerve on Traxsource & is currently riding high, both on the Deep House & overall Top100 charts. What is it about the track that you think makes it appealing to the masses?
Maybe the fact that it's not about one idea or one sequence running throughout the entire track: It starts with an intro, building up with a couple of looped piano chords, then it switches to another piano riff, and goes into to a break with a chord progression that has nothing to do with the rest, until everything combines at the end. I was really trying to give the track a special atmosphere.
NOTE

: Click some of the images for large versions
2) Tell us more about 'Elephants'. What was the main inspiration behind its overall musical direction & vibe?
I started working on the track with the beats and the piano sequence. The whole thing was done in Ableton Live and mixed in Reaper. For the piano, I looped some parts of a Debussy track ("Preludes Book 1"), using Live's warp mode. The piano riff coming before the break, is taken from another Debussy piece "la plus que lente", using Ableton's "midi slice" feature that I love. Its triggered in an mpc-style: basically, it cuts a sample in many pieces, and lets you play every slice with the keyboard. I really tried to put emphasis on the atmosphere, using lots of reverbs and delays. The beat was entirely composed in Live, using my own library.
The Track
3) Production wise, what is it about 'Elephants' that makes it work?
I think the track is more about editing and composing, rather than any FX or plug-in. That being said, there's one thing that makes it special: the atmosphere. In this track, a pitched-down sample from a French song is going through a lot of reverb and delay, giving these weird sounds in the background. In the sample, you can hear the singer starts singing a bit, but because of the transposition, it sounds like an elephant (hence, the title!) This background thing is a trick that I use very often, because I like it when something happens "behind the track", in the background. Obviously, you go to add a lot of reverb, and let the wet signal be louder than the dry signal, to make sure it wont mix with the rest of the foreground's instruments and beats.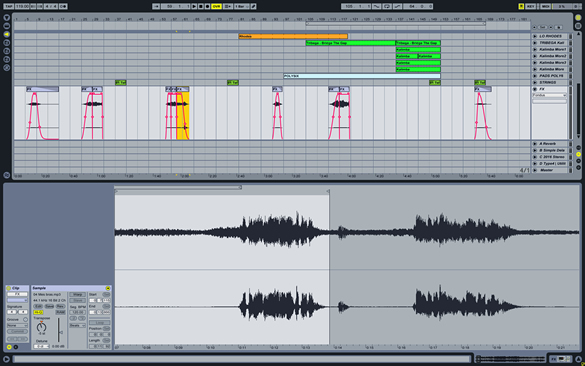 4) What is the one machine, program, sound, drum machine, technique that characterizes the signature the Art of Tones sound?
That's a tough one, because I started making music with one computer, and I've continued this method of work since then. When I released the first AOT record on 2020 vision, it was composed with Reason and mixed with Cubase. But I wasn't happy with the workflow, so I moved to Ableton Live last year and also realized that mixing my tracks with Reaper would sound much better. So I moved slowly to Reaper. 'Elephants' were composed with Live and mixed with Reaper, but "Myself Mybody" was composed entirely with Reaper. I use VST plugins, and I don't have any major hardware machine (except a Mackie 1402 console), but there's a couple of VST plugins I've been using on every track that I make: One being Diva, this tends to be my favourite software synth as it sounds better than any other soft-synth I've tried. The synth parts and the bassline in "Elephants" were made with Diva. There's one compressor I really, really like: Rocket. It's a very good-sounding VST compressor, with nice and very easy UI, sidechain possibilities also a super-fast attack and it's quite cheap (I think it costs $50).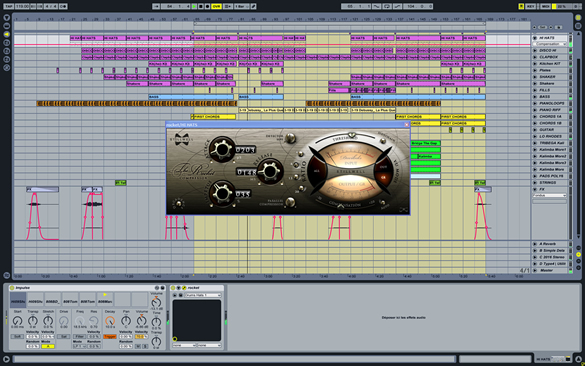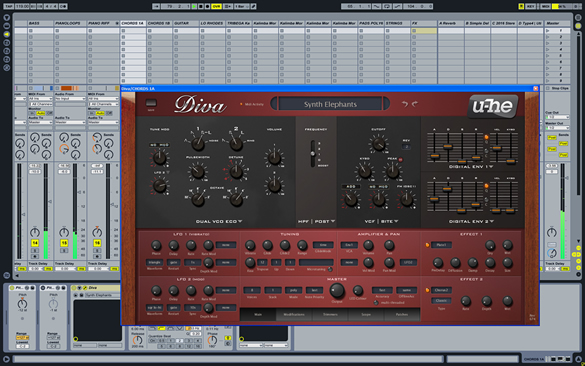 5) What is the one piece of kit that Art of Tones simply cannot do without?
My computer. Nothing special about it, it's just a computer, but what matters really is what's inside: my sample library. It contains thousands of kicks, snares, hi's, rimshots, claps, pieces of music, songs I've bought and vinyl I've recorded. I've been gathering samples and sounds from here and there for years now (literally 15 years, since I first bought my first PC machine)
6) Any advice for your fans on how to make it in today's fast paced game?
Focus on the quality, not the quantity! Spend time on the little tiny things that makes a track yours and no one else's! Also work your music-skills, even by yourself. Buy a decent pair of monitors; they are not that expensive anymore – I've dramatically improved my mixes when I bought a pair of Dynaudio BM12. Don't use loops; just make your own loops! That's the only way to learn how to make music and to improve yourself. And the most important: have fun.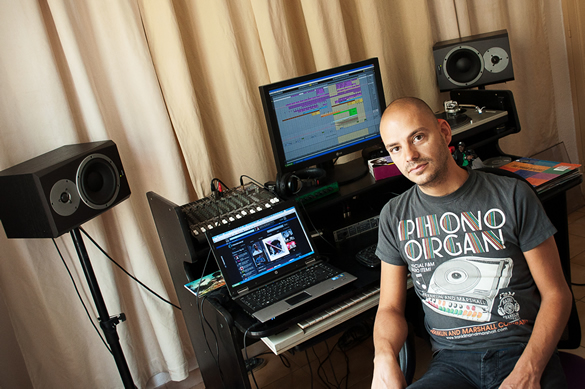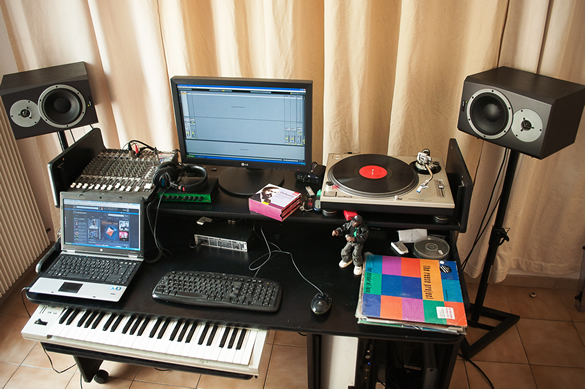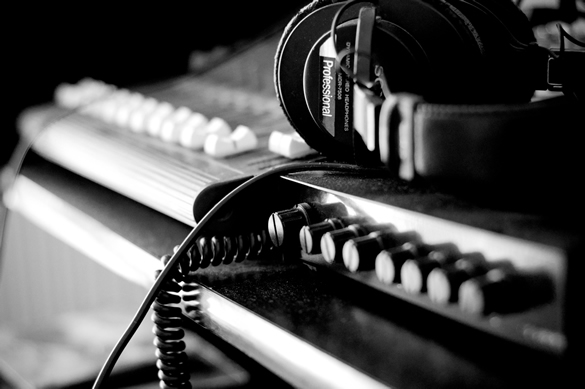 Art Of Tones Follow Pages on Traxsource