Zepherin Saint - Inside The Track 'Dance Release'
This is a special release, and not just because of the music. Four years and five months after the labels launch, Tribe Records is proud to announce it's fiftieth release with it's the label founder, Zepherin Saint at the controls, inviting Mr V to bring his inimitable vocal delivery to 'Dance Release'.
With 'Dance Release' featuring Mr V via Tribe Records doing well on Traxsource. We sat down with Zepherin Saint to get an indepth look 'Inside The Track' and more with this Exclusive interview.
The Interview
1) Congrates on Tribe Records 50th release, Obviously you and the team are elated to reach the half century mark w/ a strong cut 'Dance Release' How is it being received in your sets this summer? & how are other club DJs responding to the release?
We are over the moon about getting to 50 in a short space of time. It's not an easy industry to keep being consistent in as musical tastes change quickly these days. 'Dance release' has been rocking my dance floors and in fact it developed in my sets through various versions being tweaked from pin pointing crowd reactions. The DJ support has been amazing and I have been getting lots of good feedback from peers on how well its been received over the summer. Next up we will be releasing the video that has been shot on various streets in Paris with dancers from different styles, locking, popping, whacking, house dance, afro, you name it we got it in there.
The Track
2) Tell us more about 'Dance Release'. What was the main inspiration behind its overall musical direction? why Mr V for the vocals & David Morales for the remix?
I am inspired by musical cultures around the globe and I like to see how people react to music in their native environments. Through out my travelling I have been lucky enough to visit the Jeddah in Saudi Arabia on a number of occasions and fell in love with an instrument called the Zeer. It's a number of drums that are heated up to get the right tuning and played with sticks. They make a pulsating sound in a frequency that resonates with people to make them dance in its musical origin of Khalegi. Once I heard it being played and witnessed the reactions it manifested in people, I knew I had to record a dance track with this sound and proceeded to record it whilst I was there that formed the basis of this 'Dance Release'.
Mr V has a great tone and rhythm for dance music that gives you energy when you hear it, I have always used his acapella's in my sets to help tell the story and take the crowds to the next level. V and I had been talking for a long time about collaborating and once I had this rhythm track I knew this was the one for us. We discussed making a track that was dedicated to dancers, a sequel to his classic 'Just Dance' released on Vega records. As expected V delivered the perfect hook and verses over the raw beat that then continued my inspiration to then build around it.
Once finished I felt that there was still a lot of people who could connect with V's lyrics and delivery and further expand its audience. So I was thinking hard about who this could be and while I was on my way home from a gig in Italy I bumped into David Morales in the airport lounge and that light bulb went on! For me David was the perfect choice to take this record to new arena's that the original would not reach as his wealth of musical knowledge would have known what to do with this vocal to make it a peak time record in the big rooms, not forgetting as a bonus being able to have an icon mark our 50th release felt like it was all meant to be.
NOTE

: Click some of the images for large versions
3) Production wise, what is it about 'Dance Release' that makes it work?
Creating a track to me is the same as seeing a landscape and its different layers. It's a very visual process and on this occasion I kept visualizing the dancers changing their moves and looking for something new to catch on, to showcase their best move. V gave me a loop of him breathing tracked up 4 times and it made me think of the dancers when they cannot stop and are putting their all into the dance floor. So in this spirit I wanted the production to be fast paced always moving to a different sound and keeping the attention of the dance floor, leaving no room to take a breath. I had fun with putting some stop starts in the track and sfx sounds which I normally don't do and drum programming in a way to create crowd participation with claps and snare rolls that responded to lyrics in the song.
The bass line is in fact a TAR a Middle eastern percussion that I sampled and pitched down spreading it across the keyboard to create notes. I added a sine wave with it for some warmth.
By adding the marimba and staccato flutes it allowed me to keep a percussive feel across all frequencies thus giving me a musical direction that was driven by the drum to give it an energy that will propel the track into peak time sets.
Placing together sounds that normally do not belong together is something I enjoy doing i.e. on this production, Middle eastern drums with African Balafon melodies next to techno synth stabs, all driven by afro house snare rhythm's. This gave me the result I needed to have the track accepted on different dance floors where I have played as there are relations to various dance genres in there.
I choose not to mix my own productions as I like a fresh set of ears on the sonics and then I tweak after. My mix engineer of choice is Toni Economides of Garden Studios in London who I have been working with for the past 6 years and knows how I prefer my productions to sound. On this occasion it was important to have the zeer drum explode out of the mix when it entered to give the quick pace feel of the production so the dancer can capture the rhythm and have the snare drive the middle frequencies of the mix giving you this feeling of this is no time to stop dancing.
4) What is the one machine, program, sound, drum machine, technique that characterizes the signature the Zepherin Saint sound?
I work a lot with Logic and sometimes Ableton as I think this has a creative brain that allows you to create in a different way, Live instrumentation plays a big part in my productions, as I am a fan of percussion where ever it may come from. I have been told this is a signature to what I do whether it is a vocal track or something deeper. I always start with some sort of percussion to set my mood.
I enjoy working with Flextime on logic as it allows me to manipulate live drums I have recorded in an accurate way. I record whenever I see the opportunity; the downside is I do not always get the best result because of the environment. I may be in so it takes time to maybe get something edited to the sound or beat you need and flex time makes this process so much easier.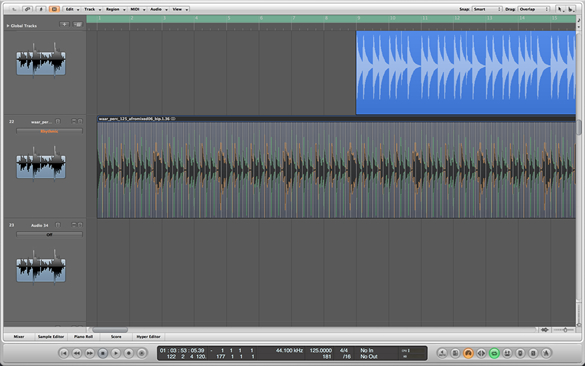 The Aturia collection of plug ins always get used as I like the vintage synths like prophet 5, Moog and Jupiter for bass lines and pads.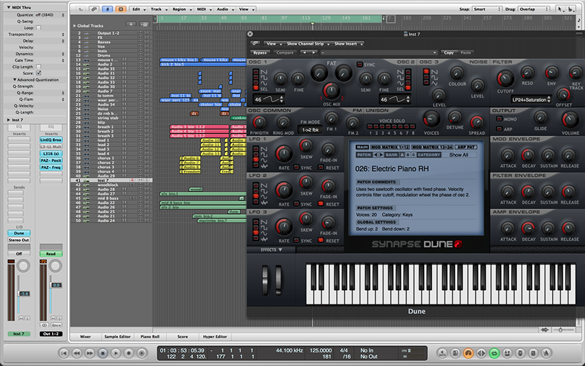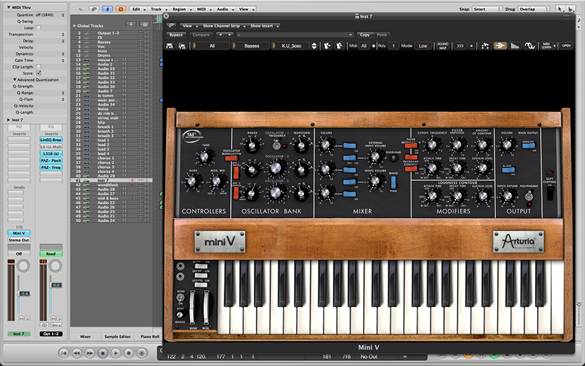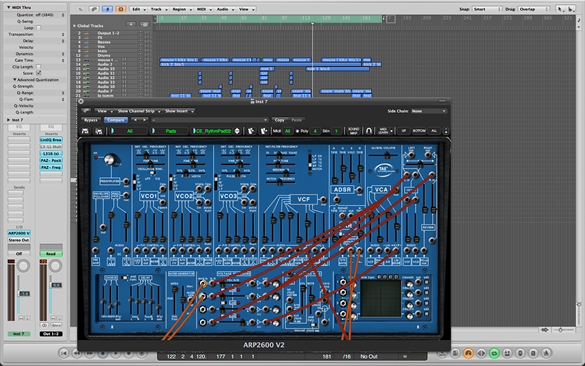 Dune is a good synth I have started using a lot of recently and this played a major part in 'Dance Release'. You cannot go wrong with Rob Papans Subsonic bass plug in.
Applied Accoustic systems chromophone is perfect for getting marimbas, vibes and balafon sounds and gives you the ability to edit their positions and types of tubes to resonate the sound.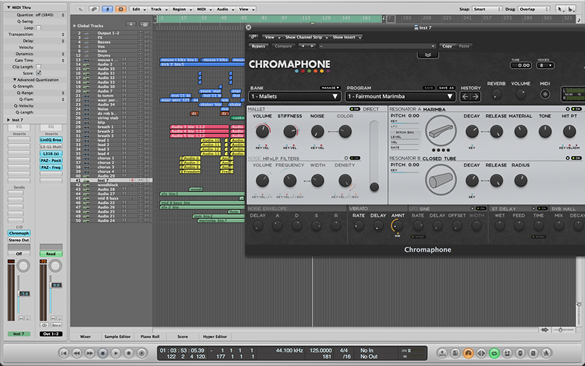 My sound generally has a worldly feel to it so even if it's a synth sound I will still add a traditional feeling from around the world to the way I play it.
5) What is the one piece of kit that Zepherin Saint simply cannot do without?
It has to be 3 things my Laptop, Bose mobile speaker and Akai LPK 25 keyboard. Being on the road so much means I have to be ready to create and complete work wherever I am and this setup allows me to do just that. It also allows me to be in a remote place with a great backdrop and create. This was my setup whilst on vacation in St lucia producing tracks for Nathan Adams Album

6) Any advice for your fans on how to make it in today's fast paced game?
The first thing is to believe in yourself and your talent. Doubt can play havoc with your creativity so keeping yourself focussed on what you want to achieve is very important to succeed in this time. Find your niche and stick to it so you can work towards mastering it. Be consistent in your output as you are only as good as your last record so its important to always keep your creativity in the market place be it remixing or originals. Use social media constructively to get your material noticed, as you never know who may find you. I personally have signed at least 5 records from unknowns via social media outlets. Lastly when you have your belief and truly know you have something to offer the world musically. Don't give up!
Zepherin Saint Follow Pages on Traxsource