Mr. V Studio Feature - Traxsource In The Studio
Experiencing Mr. V's (AKA Victor Font) DJ sets, original productions, or remixes is like taking a trip back in time to dance music's golden age. Before superstar DJs took over the spotlight, dance music was a cultural phenomenon that did what no other form of music could do – bring people together. It didn't matter what race or sexual orientation you came from because dance music was all about embracing our differences and creating a homogeneous vibe. The music was built heavily on traditional song structures and lots of heart and soul. DJs played whatever it took to get the party going and the music was never predictable. It is with this classic spirit and enthusiasm that New York City's Mr. V targets today's dance music world.
Mr. V is a throwback in the purest sense.
---
We caught up with Sole Channel & Muzik 4 Tommorow label boss Mr. V to talk about his studio, in the next instalment of 'In The Studio'
What equipment do you have in your studio? (full studio kit list).
As of right now my setup is as simple as it gets… (Which I'm still learning….)
Studio Equipment
Rosetta 800 by Apogee
(2) Genelec 8020 Nearfield Speakers
(2) Mackie Hr824 Powered Speakers
(1) Jbl 10" Subwoofer
(1) Audio Technica

MTH

-M50 Studio Headphones
(1) Beyer Dynamic DT-770 Studio Headphones
(1) Presonus Central Station
(1) Fully Loaded Apple Mac Tower with Logic 9 (As Of This Feature)
A

SHIT

load of programs & plug-ins.
Pictures
NOTE: Click the images for large versions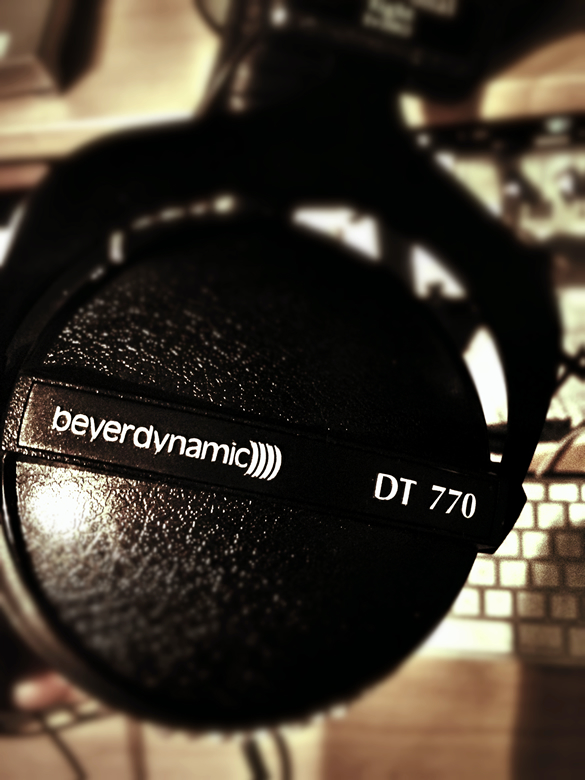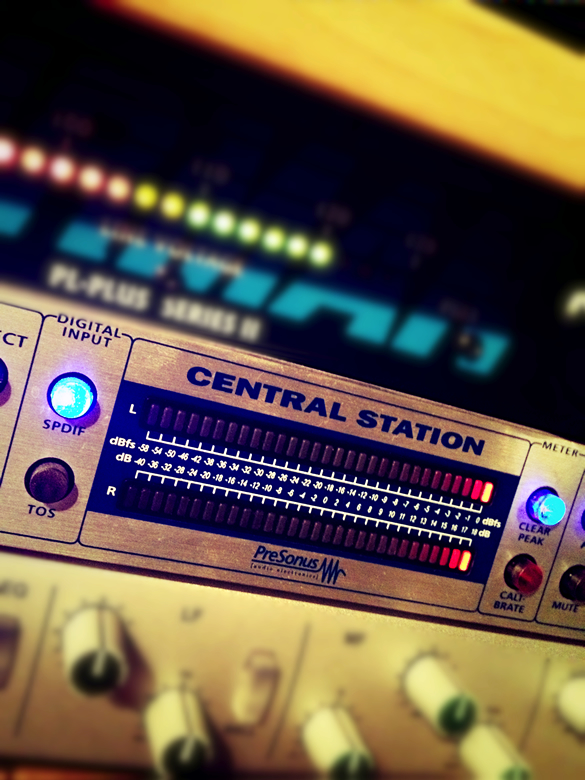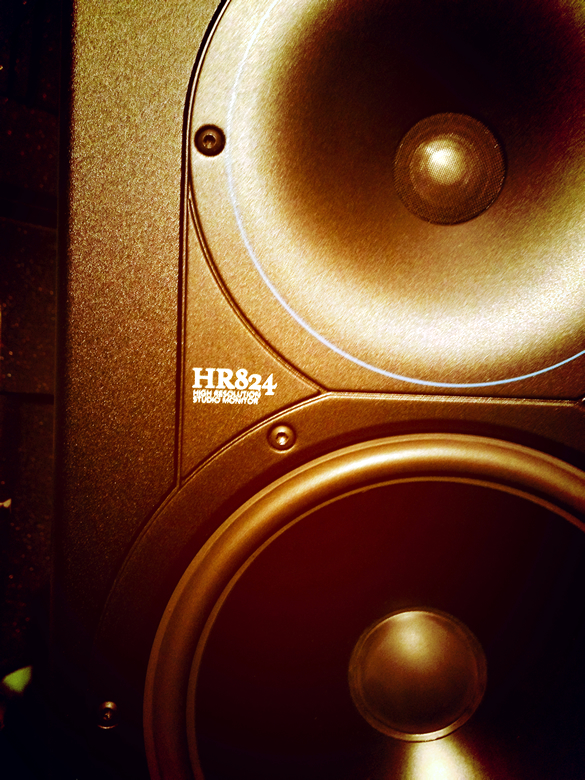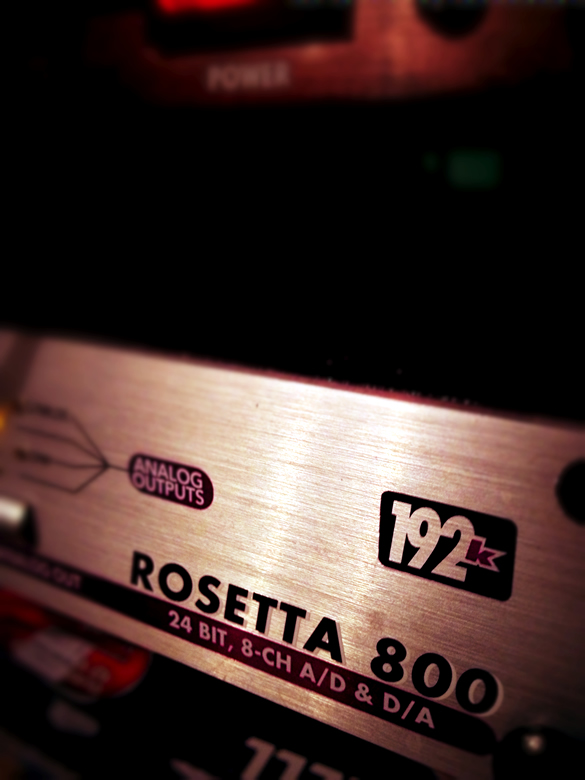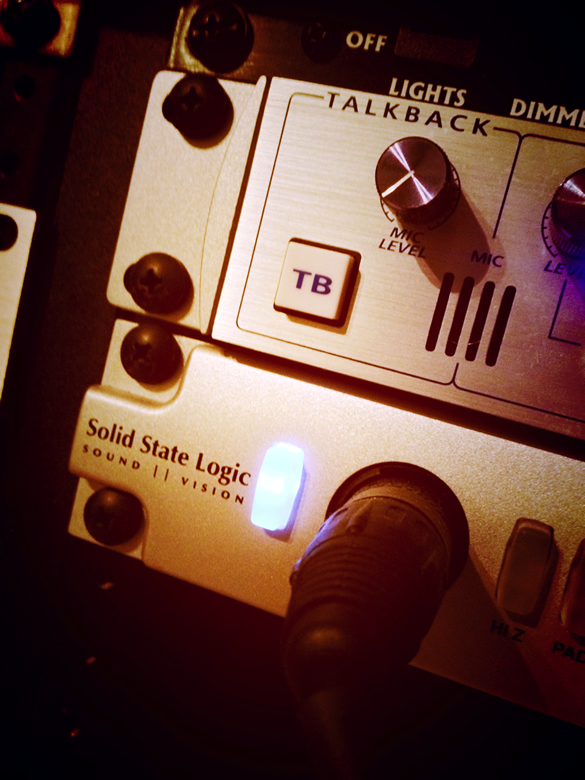 Mr. V Interview
What is your favorite piece of equipment to use in the studio & why?
My Genelec 8020 Nearfield speakers…. just LOVE TO HEAR music come out of them. They're super accurate (in my humbled opinion).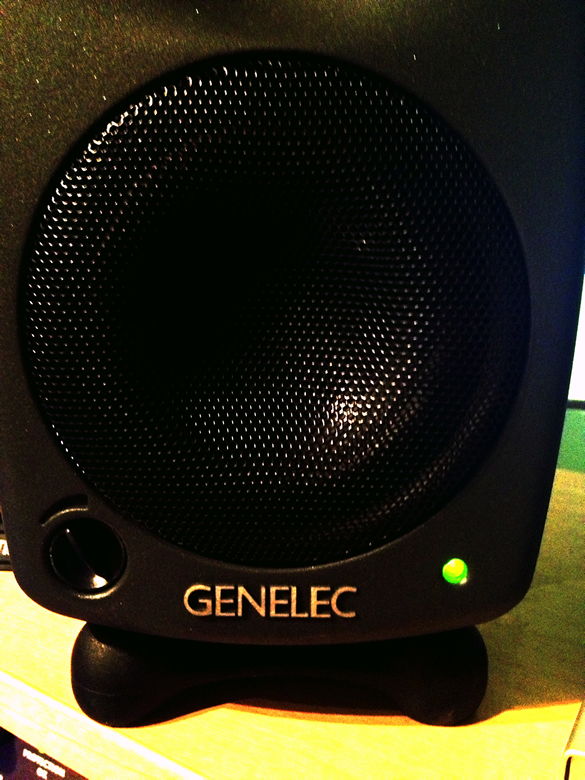 Give us some insight into your production process. How do you typically begin constructing a track?
Kick, Snare, High Hat the bass…. Rhodes or other things follow that foundation. I love making the beat first, THE BEAT has to bang or be really good to continue. I use this logic for both vocals & tracks but getting ideas is another thing too, it can be anything. I get inspired by so many things.
What piece of studio equipment or production process defines the Mr V sound?
Well for me it's my voice, the way I play the rhodes in some cases or my arrangement.
What piece of hardware/software elevated your production to a higher level & how?
Going the CPU route with my Mac Tower and getting Logic. Before hand I only used 4 pieces for some of my biggest records. Those 4 things and constantly annoying Alix Alvarez for tips on how to's helped!.
What fresh equipment have you recently added to the lab?
My Axiom Mini keyboard. It's not mind blowing but just more compact and gets my workflow smooth when I need to punch in things. I also bought 'The Maschine' recently but have yet to open the box but I'm pretty sure I'll lose my mind once I figure it out and from what I have seen will def change my workflow for the better.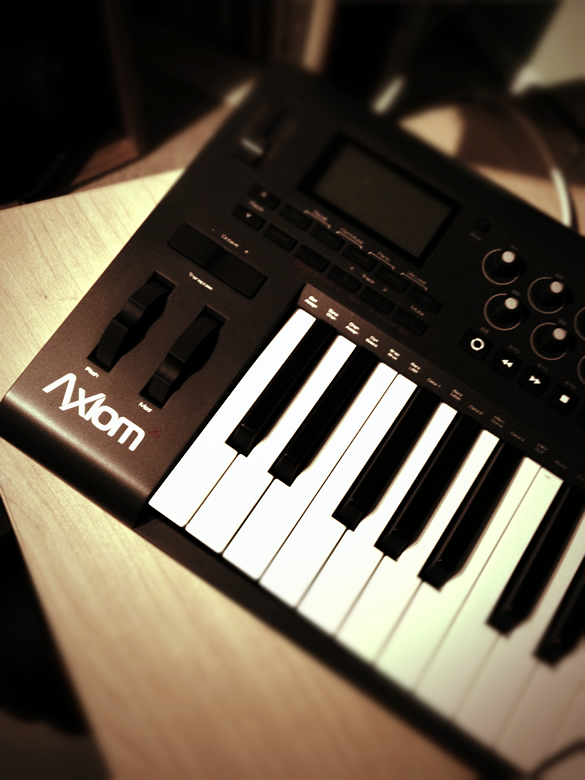 What are your essential studio supplies (food, drink, cigs etc)?
For me it's juicing so a lot of smoothies, healthy juicing and Fiji Water. I will smoke if it's there and may be some wine. The studio has to be a comfortable temperature too, like around 68/70 degrees for me.
What list of artists have influenced your sound?
Masters At Work, Frankie Feliciano, Kerri Chandler, Mood II Swing, Lord G, way too many to mention but those were VERY close to me daily from what I've seen and heard.
What are your 3 favourite productions?
'Jus Dance'

'Somethin' Wit Jazz'

'Below Your Radar' to name a few….

What handy Mr. V studio tip would you pass onto producers out there?
Mix at LOW volume and with 1 speaker on (preferably the ear you DJ with) and MAKE SURE YOU HEAR EVERY SINGLE SOUND THAT YOU HAVE IN THE TRACK… Find it, then PLAY LOUD to determine if your fine with what you hear.
What new production should your fans be on the lookout for at Traxsource soon?
The new Pablo Fierro – "Manteca" out now and exclusively on Traxsource.com feat.
Mixes by Myself.
Mr. V Latest Release
Mr.V Follow Pages on Traxsource