Claes Rosen - Inside The Track 'Daydreaming'
Hype text from Local Talk Recordings
From the very first second we heard this demo from Stockholm based producer Claes Rosen (1/2 of dubstep duo L-Wiz) we knew this would be one of our fave releases on Local Talk. Seriously, its a real beauty! With a slight r&b touch, melodic chords and UK house rhythms both tracks have that perfect contrast of soulful deepness and an uplifting feel. On the a-side Daydreaming is a club friendly track with a bumpy house rhythm and smart r&b samples. The perfect summer tune! The b-side with Wonderful is exactly what is says it is wonderful!
With 'Daydreaming' via Local Talk Records riding high on the Soulful House Top 10 and the Overall Traxsource Top 100 downloads chart. We sat down with Claes Rosen to get an indepth look 'Inside The Track' and more with this Exclusive interview.
The Interview
1) Your "Daydreaming" track has really struck a nerve on Traxsource & is currently riding high, both on the Soulful House & overall Top100 charts. What is it about the track that you think makes it appealing to the masses?
I believe it's in the simplicity of the song. Just a drum beat, chords stabs and a split vowel. When I produce music, I usually scoop on stuff and when it starts to get muddy, I remove things. In this song, I started small and kept it like this all the way. Good music does not have to be advanced in that sense. When you get the sound right, a basic beat, bass line and a melody. That can be enough.
The Track
2) Tell us more about "Daydreaming". Where did your inspirations come from and what prompted the musical direction?
Since I started producing, I've never been able to attach myself to a genre. I've always tried to bring in elements and inspiration from different styles. Everything from chillout music to 20 second jingles from TV commercials. If we take it from the beginning, I played guitar in a hardcore band when I was in school. We even played a few gigs in different clubs and later on I was a stand in bass player in a metal band. After a few years, I got a taste for electronic music when my friend Ola showed me as this was up and coming at that time.
With the hard rock and the melodies in mind, I began to produce melodic house and deep house on my computer. At first I use a program called Fasttracker II and was basically making music by clicking with your mouse. I then got a Kawai keyboard on my birthday from my parents, which worked like a midi keyboard. Later on I used this when I tried out Propellerheads "Rebirth".
Rebirth worked more like a drum station to me so I exported wav snippets with synths and melodies from FT2 and the drums from Rebirth and mixed them together in Cool Edit. After Rebirth I tried Reason and I loved it, I did a few deep house tracks at first and the Swedish national radio played them around 2001.
Ola at that time was starting to get into UK Garage and after he introduced me to it, I came up with my alias Monz and started producing 130-140bpm melodic UK Garage. Then in 2002-2003 Ola and me started our Dubstep duo L-Wiz and I went back and forth between the different genres using the parts from garage in my house stuff and the house stuff in my garage stuff. At the time I was also into a lot of trance producers like Tiesto and Van Gielen. I tried to make some Trance stuff but ended up with a more progressive style, which I did for a few years. It was typical 128 bpm, lots of melodies, clearly club-friendly but still listenable.
Recently, I started getting back to the sound I began with, it's a little bit slower in tempo and I'd say it belongs strictly in the house genre. 'Daydreaming' started off with me walking down memory lane sound wise, I just like the sound I did back then and 'Daydreaming' is a new version of the old sound. Music is said to go in cycles, so why not try that sound again :)?
NOTE

: Click the images for large versions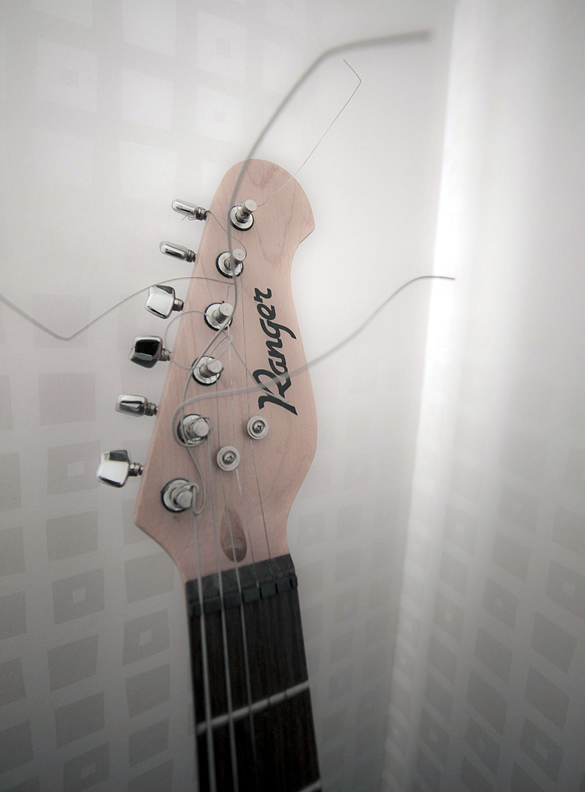 3) Production wise, what is it about "Daydreaming" that makes it work?
First and foremost, it's the label Local Talk. These guys really have an eye on music and music genres, they also have a large network and started to get really big with great support from several artists that I have looked up to since I was a teenager.
'Daydreaming' for me is a simple, composed song, a little repetitive but still not too loopy. The Juno bass line, organs that I used a lot in my UK Garage tracks and the stabs makes it feel kind of old school. Todd Edwards gave me the inspiration for the chopped up vowels and its something that people can sing along to. When I produce, I usually also listen to where there is a void and I fill it with something small with anything from percussion's to a little synth sound. Also the white noise works perfectly.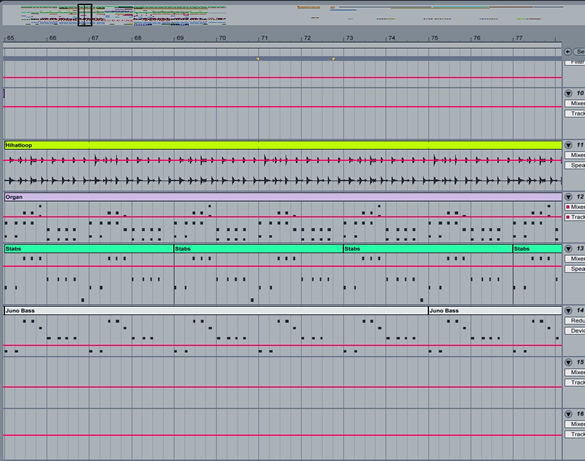 4) What is the one machine, program, sound, drum machine, technique that characterizes the signature the Claes Rosen sound?
It's my melodies. Although it's the opposite in 'Daydreaming' as it is not so much the instrumental melodies but more the vocal that makes the melody. I always been a fan of melodies as far I can remember, I think its the most important thing in a song, something that sticks to your brain.
When I grew up I listened a lot of music produced during the 90's, and much of that music today is considered to be timeless & classic because a lot of it had the melody as a foundation for the rest of the song.
5) What is the one piece of kit that Claes Rosen simply cannot do without?
My 61 key M-Audio Oxygen. You need that to be able to do a four-octave solo ;)
I'm not a hardware producer at all. I have my computer, a midi keyboard, and a couple Genelec monitors that I use to produce with. Right now I run PC with Ableton and Reason rewired. The hardware I have is a Korg R3 synth, an old Yamaha DX27 and a talkbox. I usually use the R3 when I run Live gigs with L-Wiz. Ola spins on the CDJs while I play the keyboard live & come up with new melodies over the tracks. We have used the Talk box in a few dub step tunes all set up with the Roger Troutman's talkbox settings for the DX27 I bought on ebay. My studio is where I live and I've been a resident there for almost a year and the neighbours seems to be cool with me and my music :) No complaints over my subwoofer yet.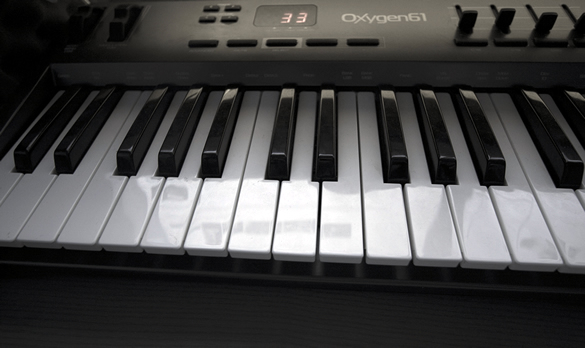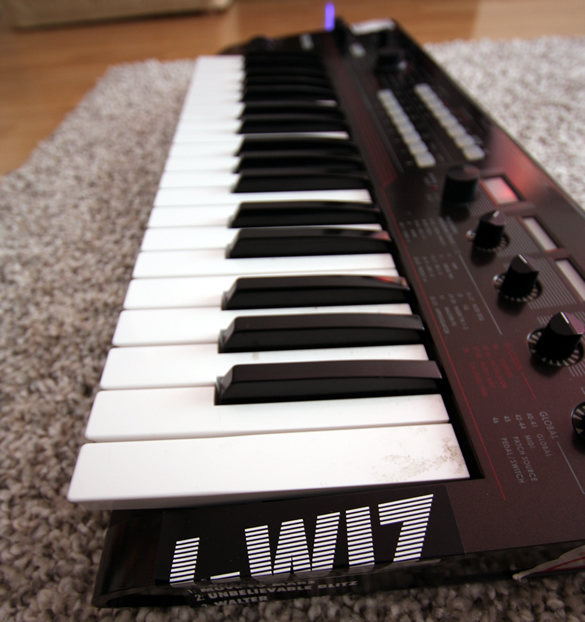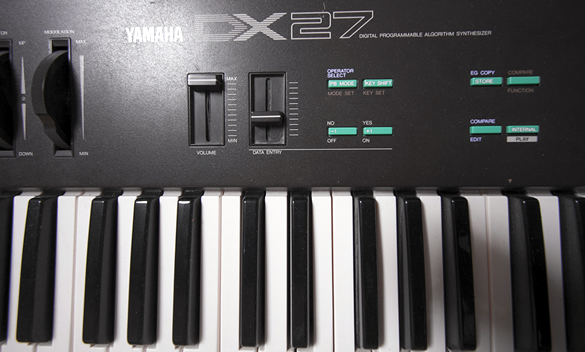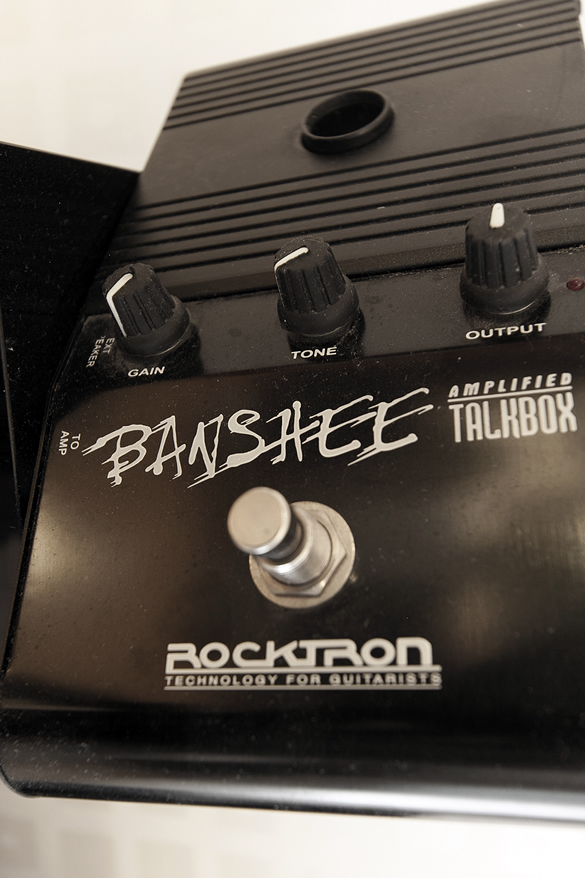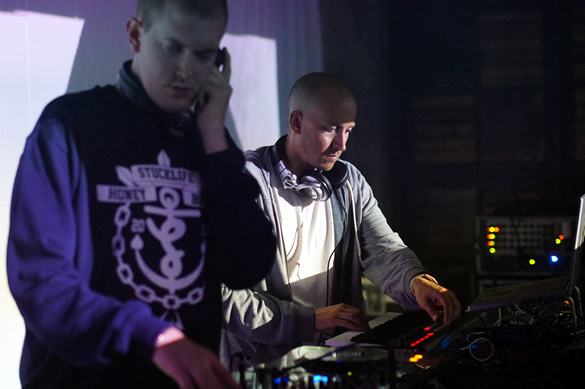 6) Any advice for your fans on how to make it in today's fast paced game?
Make contact… With the Internet and all the social media, It's easier than ever to get your stuff out. Back in 2003 Ola and me went for a trip to London with our Dubstep demo CDs. We went to clubs giving out free CDs and after that we got our first release.
I've been lucky because with my house music if have only sent out one promo. All the other releases have been people contacting me about my music and wanting me to release it on their labels. When it comes to producing you should make your own sound. Grab some inspiration from what you like and then make it like that but with your touch. Then pass it around on forums to get feedback.
Claes Rosen Follow Pages on Traxsource