Full Intention - Inside The Track 'Icon'
With 'Icon' via Rebirth high on both the Deep House Top 10 & Traxsource Top 10 We sat down with Full Intention to get an indepth look 'Inside The Track' and more with this Exclusive interview.
The Interview
1) Congratulations on the current success of 'Icon' seems to be hitting a nerve with fans on Traxsource as its nested in the Top10 download chart right now.
We're both really happy with the way Icon and Madness have been received so far. It's cool to see a new generation of DJ's playing the tracks including guys like Solomun, Noir, H.O.S.H., Tensnake, etc. etc. We spent a while re-defining the Full Intention sound for today and it's seems to be working well. Both tracks are having an awesome reaction on the dance floor every time we play out.
The Track
2) Tell us more about "Icon". What was the main inspiration behind it and what prompted the musical direction on this?
With Icon we wanted to make a purely instrumental record that was deep and melodic but still driving. We both listen to a lot of different music for inspiration, from early Jazz Funk all the way through the last 20 years of House and up to what's going on now with the Deep House scene.
3) Production wise, what is it about "Icon" that makes it work?
Production wise this track is really quite simple…… always a good thing if you can get the ingredients right! It's drum led with a slight afro, tech influence along with the bass line which is made up from just one sub note and some pitched toms. On top of that we put a one finger syncopated house riff from 'Massive' and a string line towards the end. Everything else is in the arrangement.
NOTE

: Click image for large versions
4) What is the one machine, program, sound, drum machine, technique that characterizes the signature the Full Intention sound?
We've always used Cubase as our main workstation with Apogee convertors, Genelec / Dynaudio monitors and a pair of TLA M3 Valve mixers for recording. Everything can run off a MacBook Retina through a Mac Cinema Display, which is awesome considering you used to have a whole room of equipment to do the same thing! Our drums come from a huge sound library that we've built up over the years. Right now we're mainly using virtual instruments, favourites include Massive and Omnisphere for synths and Waves for processing.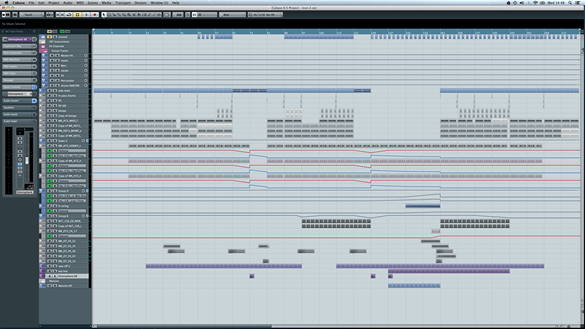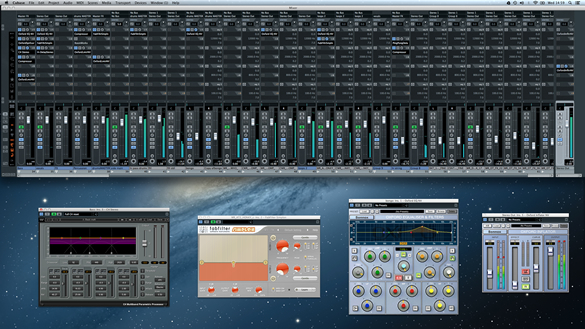 5) What is the one piece of kit that Full Intention simply cannot do without?
Without doubt the coffee machine :))
6) Any advice for your fans on how to make it in today's fast paced game?
There is so much music out there these days so you've got to do something unique and then stick to it to stand out from the crowd. We worked on our sound for a good 5 years originally before we started to get our tracks played and get noticed so it definitely doesn't just happen overnight If you like different genres it's also a good idea to make up a different act so you can keep focused rather than trying to do everything under one name. And then get a good manager to guide you so you can stay creative and not worry about the business side!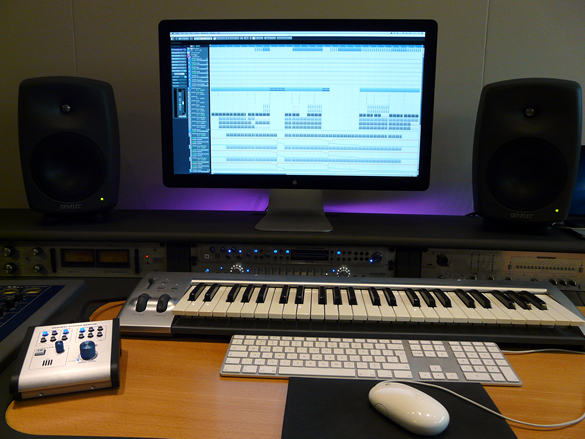 Full Intention Follow Pages on Traxsource