Kevin Yost - Inside The Track 'Day In Day Out'
With 'Kevin Yost' latest release 'Day In Day Out' via i! Records dropping on Traxsource. We sat down with Kevin to get an indepth look 'Inside The Track' and more with this Exclusive interview.
The Interview
1) Congratulations on your new 'Day In Day Out' release via I Records. How is it being received in your sets? & How are other club DJs responding to the release?.
Thank you. I have been playing a variation of the song in my live sets for some time and it has worked well in many different situations. The feed back from other DJ's has been excellent. I think it's a track that Dj's can use in many different environments.
NOTE

: Click the images for large versions
2) Tell us more about "Day In Day Out". What was the main inspiration behind it and what prompted the musical direction on this?
Well the song itself is not the normal thing for me. This track has no baselines or chords but has that relentless drums and percussion driving it. One thing a DJ can always use is a track like this. To be more specific, I think DJ 's that play across the genre board can utilize this. I designed it to be not only a focal point in a playlist but also as a tool that can be used to change the direction in a DJ set.
The Track
3) Production wise, what is it about "Day In Day Out" that makes it work?
'Day in Day Out' is a track that I tried to bring back to the first days of the original Bongo Madness track. At that time I was heavy into live percussion sets, so I created a straight up release without any influence from my older "jazzy house" releases. Now, almost a decade later I tried the same approach with this new release, I stripped away the influence of what I am working on and developed something completely unique to my production mindset.
4) What is the one machine, program, sound, drum machine, technique that characterizes the signature the Kevin Yost sound?
I would probably say since I'm a drummer that native instruments maschine lets me give that signature drum programming people listen for.
5) What is the one piece of kit that Kevin Yost simply cannot do without?
Ever since I started using Ableton live my creativity as really changed. It is almost like this software was designed specifically for me and how I think. I am still constantly learning new things and ways to create with this program. It is really the most important part of making music for me because it's the platform where everything comes together and makes sense.
6) Any advice for your fans on how to make it in today's fast paced game?
First and fore most love what you do and have an identity. You were given a talent to share your music with people so create from the heart and always move forward. Each song or DJ set is the building block to the next step. Secondly I would say be patient and don't expect things to happen over night. It is a process you need to go through to get your name out there and earn people respect and this can't happen over night.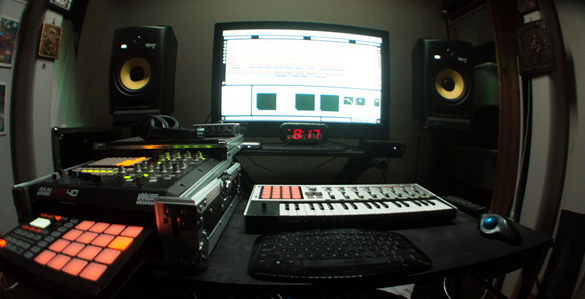 Kevin Yost Follow Pages on Traxsource