Blaq Soul - Inside The Track - 'Vision'
With 'Vision (Remixes)' via Deeper Shades Recordings high on both the Deep House Top 10 & Traxsource Top 100. We sat down with 'Blaq Soul' to get an indepth look 'Inside The Track' and more with this Exclusive interview.
---
The Interview
1) Congratulations on your new release. How is it being received in your sets? & How are other club DJs responding to the release?
Firstly I'd like to thank Lars Behrenroth for the amazing support and also Deeper Shades Recordings for a great marketing. People around the globe have been showing so much love, support and appreciation to this amazing collection of "Vision" remixes from myself and Mr. Karizma. I can't say this came as a surprise because even with the Original Version, people gave so much support that even today after 2 years of it's original release; people are still talking about it and playing it. I'm very humbled and grateful also to Karizma for his smashing remix.
The Track
2) Tell us more about the track. What was the main inspiration behind it and what prompted the musical direction on this?
Lot of people that I interact with on twitter, facebook and so forth know me as this guy who's forever in the studio producing something new, and I remember I posted on facebook when I was in the studio working on "Vision" the original version, "I have this big VISION to 1 day be amongst the greatest dance music producers around the globe". And that's how I came up with the title "Vision" only to find out it was going to be licensed by 1 of the biggest record labels in the music industry (Deeper Shades Recordings). Early last year, Lars emailed me asking if I'd be up for a "Vision" remix and my answer was obviously yes, he mentioned to me that Karizma was going be remixing it as well so I knew I had to up my game because I knew what was coming my way :-). What do you do or say when an Icon like Karizma, someone I had an opportunity to meet for the 1st time at the SAMC is remixing your original track? I mean I didn't know what to say but be grateful and start working.
NOTE

: Click the images for large versions
3) Production wise, what is it about the track that makes it work?
I believe I'm one of the type of music producers that is very patient. I take my time with every single instrument and plug-in I use in a track, and that goes without saying that I spend days, even weeks working on 1 track. With VISION I had to change my mind set and work on something that every DJ or music producer out there would go "WHAT IS THIS, WHO IS THIS, & WHAT WAS HE THINKING" as soon as they hear the Chords fading in, the hi hats and claps constantly banging, the dry bass line interacting with the kick drum, and not forget the screaming sounds in back ground which in my mind when working on this track was going to be what really make people want to listen.
4) What is the one machine, program, sound, drum machine, technique that characterizes your sound?
Well with me it's a combination of different machines and sounds. I believe every single machine that's in the music software I use (Reason) has something great to offer, so I try by all means to explore and play around with them and at the end of it all I come up with one or more sounds. But the machines that I always work with would be NN-19 Digital sampler, Redrum and KONG Drum Designer; they are best combination for me. People always ask how I work on my drums; well Redrum and KONG is the answer ;)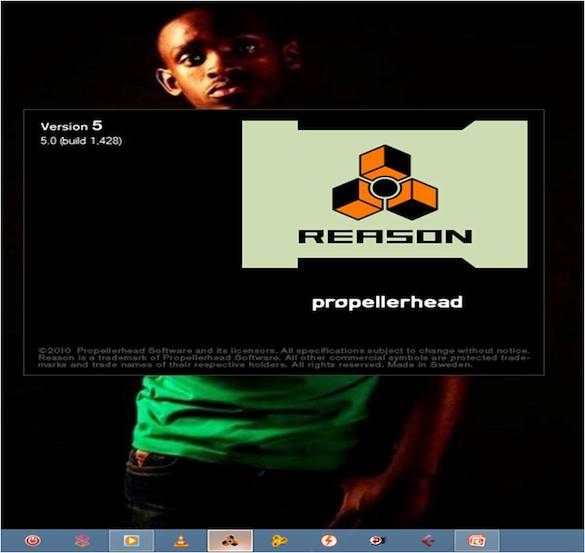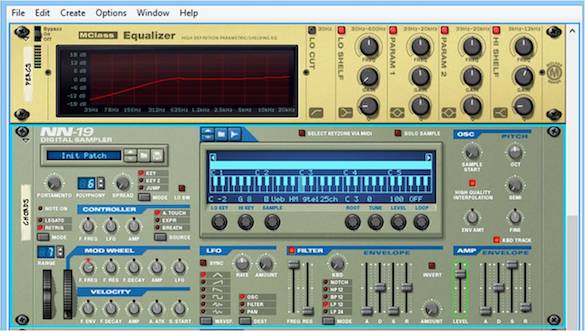 5) What is the one piece of kit that you simply cannot do without?
That would definitely be the Redrum, I cannot do anything if I can't see it on my screen. I always start with it and finish with it. It's easy to use. Everything you need is right there and ready to be used, It's just a matter of knowing how to use it. Also again Redrum and KONG are like twin brothers to me, brothers who can't live without each other :-). If I want to get something done the right way, I use them both and at the end of the day they give a nice complete drum loop.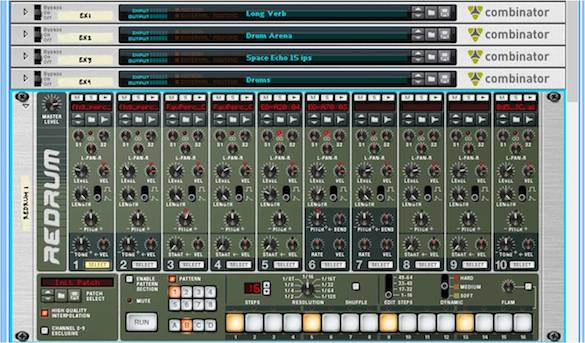 6) Any advice for your fans on how to make it in todayís fast paced game?
There's so much that I wanna say that maybe a lot of people out there can relate to, but one main thing that can change, inspire and motivate people would be to just stay humbled, have the passion and love for music, do not do it for the wrong reasons which may get you to the top quick, because you will fall to the floor as quick as a blink of an eye. Also stay true to yourself, do not be driven by fame but by passion and respect for the music, because music will live forever but fame will not!!! Don't forget to pay respect to the people that support you and your music. Lastly work your butt off :)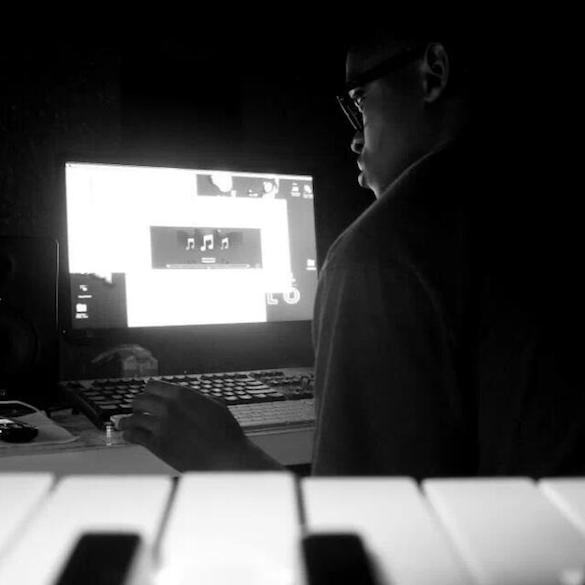 Blaq Soul Follow Page & Releases on Traxsource