In The Studio with Fish Go Deep
Marking the release of the OUT NOW on Traxsource, we caught up with Fish Go Deep for the next installment of our EXCLUSIVE 'In The Studio' series
---
What equipment do you have in your studio? (full studio kit list).
Studio Equipment
Allen & Heath GS3000 mixing console
Mackie HR824 Mk2 monitors
TC Electronic M-One dual effects processor
Lexicon. Mpx. 100
Alesis Midiverb 4
Zoom Studio 1201 multi effects
Zoom Rfx 1000 multi effects
TL Audio C5021 valve compressor
Focusrite Compounder compressor
The 19 compressor
Dbx 266xl compressor

SSL

Duende processor
Waldorf Microwave XT
Waldorf Blofeld
Moog Little Phatty
Moog Moogerfooger CP251
Doepfer Dark Energy
Doepfer Dark Time
Korg Prophecy
Roland JV1080
Novation Bass Station rack
Roland Octapad

SPD

30
Korg Wavedrum
Akai S2800 sampler
Godin electric guitar
Line 6 pod xt
Fender Blues Junior amp
Digitech Jam man
Mac Pro
Motu 828 FireWire
Tascam DA20 mk2. dat machine
DJ mixers:
Urei 1620
Vestax R1
E&S 3004 crossover
Pictures
NOTE: Click the images for large versions
Fish Go Deep Interview
What is your favorite piece of equipment to use in the studio & why?
It changes regularly but at the moment it's the Doepfer Dark Time sequencer. Very intuitive to use and it pairs beautifully with the Dark Energy mono synth that we bought a few years ago. It throws out sequences and lines that you just wouldn't come up with on any other machine and can be a great starting point for a track. Tuning can be a bit tricky though!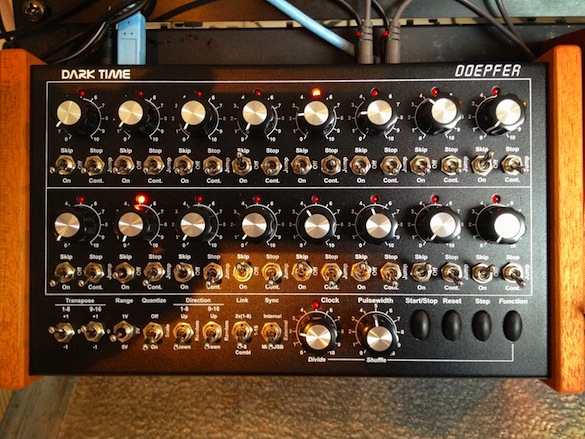 Give us some insight into your production process. How do you typically begin constructing a track?
A track would usually build up from a basic drum pattern. One of us would work on that while the other plays around on the synths or goes at the mixing desk. If there's a vibe going on, we'll hit record and get a bunch of ideas into the computer and take it from there. Occasionally, we'll start a track with a sample or a little groove that one of us has put together. We often find that, once we've added more music, the original sample has served it's purpose and can be taken out without being missed. And some of our favourite productions have started life as happy accidents – maybe a note or chord hanging on one of the synths or a sequence accidentally played on a different machine.
What piece of studio equipment or production process defines the Fish Go Deep sound?
Our Allen and Heath mixing desk has contributed more to our sound over the years than any other single piece of kit. It acts like the glue that sticks all these different sounds and sources – hardware and software – together.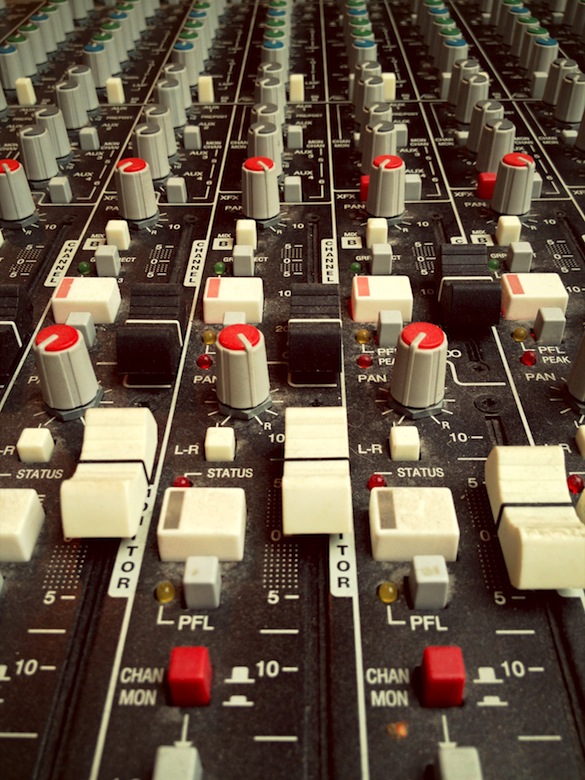 What piece of hardware/software elevated your production to a higher level & how?
Our current monitors, the Mackie HR824 Mk2, made a big impact on our work when we introduced them. It sounds pretty obvious but being able to hear the music in fine detail and being confident that what you are hearing is accurate makes all the difference.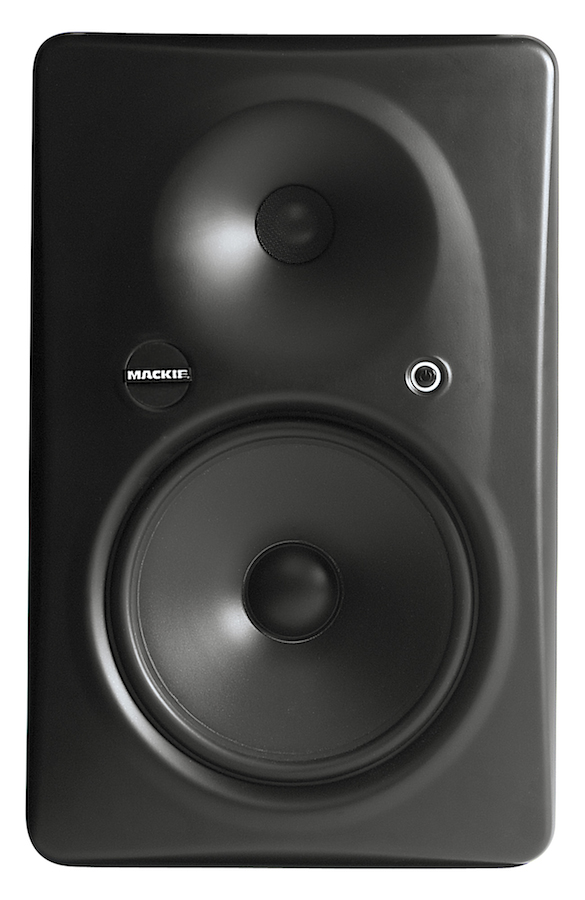 What fresh equipment have you recently added to the lab?
In hardware, our latest addition is the Doepfer Dark Time – a whole lot of fun. And in software, we've been using Ableton's Live much more since version 9 was introduced. Logic is still our go-to DAW for vocals but Live has changed up our studio workflow in a very positive way. Also digging the excellent Steven Slate Virtual Buss Compressors.


What are your essential studio supplies (food, drink, cigs etc)?
Strong coffee and delicious cake.


What list of artists have influenced your sound?
We take inspiration from a lot of different types of music but in terms of house, our primary influences would be the New York and New Jersey guys – , , , , , , , , etc.
What are your 3 favourite productions?
What handy Fish Go Deep studio tip would you pass onto producers out there?
Don't jump straight into the mix. Record and arrange, let it sit for a day to get a bit of perspective, and then mix. Always produces a better result in our experience.
What new production should your fans be on the lookout for at Traxsource soon?
We're about to start work on some remixes at the moment so look out for them in a couple of months time.
Fish Go Deep ' So Far So Deep Vol. One (LP)' out now at Traxsource
Fish Go Deep Follow Pages on Traxsource