In The Studio with Souldynamic
Italian duo Souldynamic (Luca Ciotoli & Stefano De Magistris) first started producing House music in 2007. They had their first official release at the beginning of 2007, perfectly in time for the Miami WMC, on Bobby & Steve Zoo Groove Stereo Recordings. Since then they've had many releases & remixes on acclaimed record labels such as King Street Sounds, Tony Records, Soulfuric, Code Red, Underground Collective, Purple Music, Favouritizm, Soundman on Wax, Seamless, and they have worked with some of the most known, talented singers such as Angela Johnson, Ann Nesby, Robert Owens, Dawn Tallman, Ultra Nate, Roland Clark, Susu Bobien, Leslie Carter, L.T. Brown, Keith Thompson, Darryl D'Bonneau, Melba Moore, Pete Simpson, Joi Cardwell and many others.
We caught up with the duo to talk about their studio, in the next instalment of 'In The Studio'


What equipment do you have in your studio? (full studio kit list).
Studio Equipment
Apple Mac Tower Computer running Pro-tools HD
Digidesign 192
Rme

ADI

-8 AE
2 Distressors EL8-X
Compressor

DBX

160 SL
Preamplifier Neve 1073

DPA

Preampifier Universal Audio 2-610
Amplifier Carver PXm450
Neumann 475-S Summing Box
Speakers

YAMAHA

NS-10M Studio
Speakers

PMC

DAD

M100
Big Knob Studio Command System
Mixer Tascam DM-24

AKG

Microphone 414 B –

ULS

2 Sure SM 57
Arturia Minimoog V
Digidesign Velvet Electric Piano
Native Instruments B4
Spectrasonic Stylus Rmx
Arturia CS 80 V
Waves Audio Plug-ins
Focusrite D2 Equalizer
Focusrite D3 Compressor
Pictures
NOTE: Click the images for large versions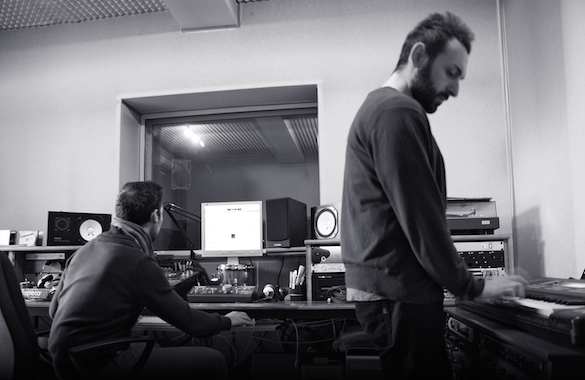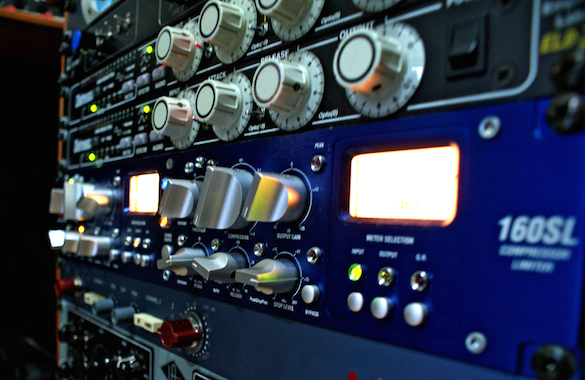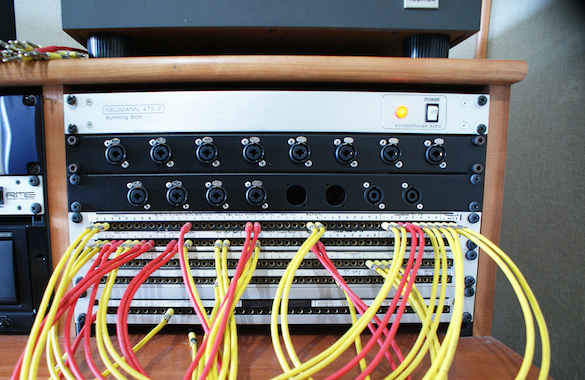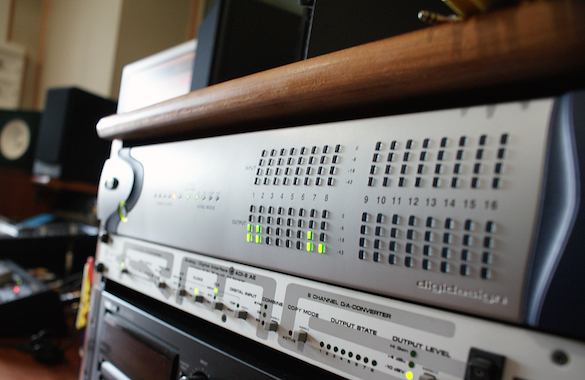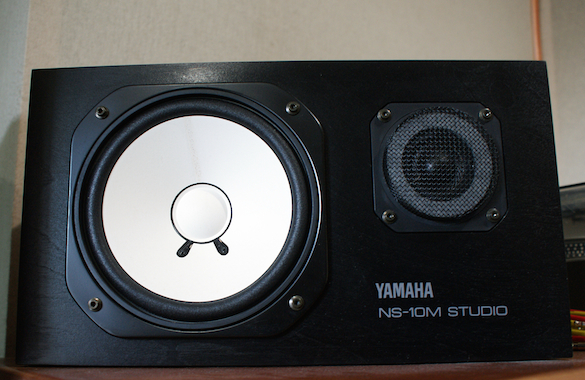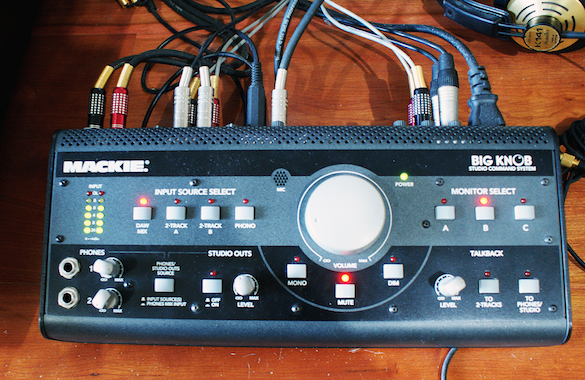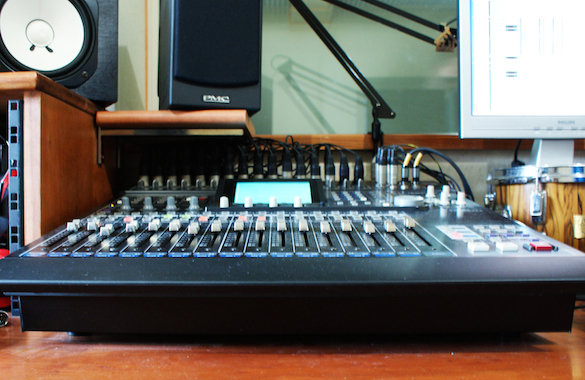 Souldynamic Interview
What is your favorite piece of equipment to use in the studio & why?
We have arranged more or less 50 tracks since the beginning of our career, there are only 2 pieces in our studio that we've used for each one of them. They are the Digidesign Velvet Electric Piano which is a very cool virtual instrument including the very best sounds of a typical 70's piano and the Arturia Mini Moog V instrument. We truly believe the Minimoog is one of the greatest instruments for electronic sounds of all the time, we do use it for 70% of our sounds like our basses, pads, brasses, leads, strings, it's so useful and smart. If you know how to use it, it can give you unexpected results!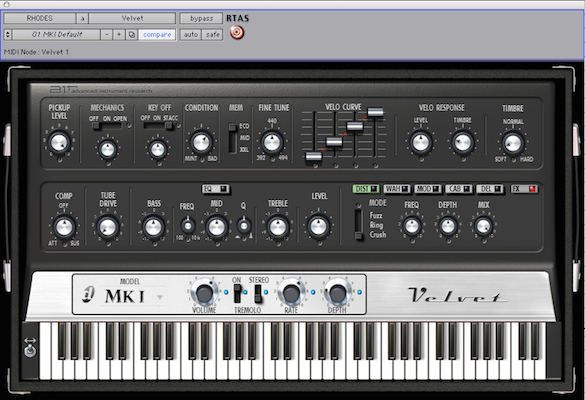 Give us some insight into your production process. How do you typically begin constructing a track?
We guess most of the artists start producing House music from the beats, we usually don't. With the precious help of our musician & keyboard player we first start working on the melody of the song. The rhode chords are the first step of our construction process then after that we try to imagine which direction we want to give to the song which could be a soulful, afro or a deeper sound then who's the right singer for that melodies. We're always evolving with our sounds and tracks, so each time we do arrange a new track we work on it differently. We try to find new sounds, new arrangements and new inspirations. After we find the right direction, we work on the beats and we do spend a lot of time on them. From our point of view in House Music, beats make 51% of the song, it's dance music, and it needs to make people move and dance. The other 49% is the vocal ideas, arrangements and the edit of the song. We do care and spend a lot of time on the song editing & arrangement. The right intro, outro, a short break if needed, where to put verse, the bridge, and the chorus etc. The song needs to be clear and understandable, we try to keep the length to 6.30 min. Once the song is finished we move to the mixing process, spending a lot of time in this area to give to the track the best sound we can and we always give a couple of db more to vocals as we love to listen the singer very loud in the mix.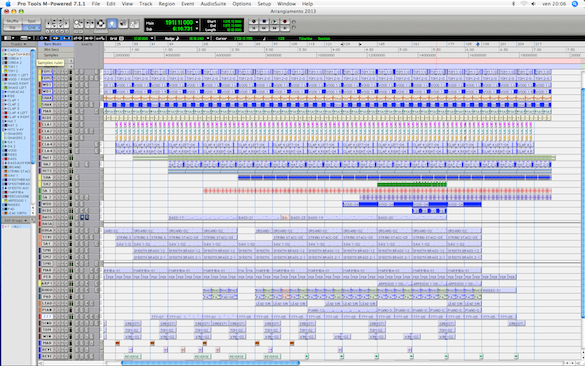 What piece of studio equipment or production process defines the Souldynamic sound?
We don't think it's a specific piece of the studio that defines our sound, we truly believe "experience" is the most important thing in the lab. We're quite good on the desk, but we still need to learn a lot about how to have our own sound. We saw people getting amazing results with just a laptop and other people getting a very bad sound with an amazing studio so we do spend a lot of time choosing the right instrument sounds, the right kick, hat, shakers, congas, toms and snares etc.
Every single piece in your track makes your sound so when we're in the beginning of the production process, we try to imagine how the song should sound at the end, so once we've figured that out we do compose the puzzle with every single sound to bring us to the final result.
What piece of hardware/software elevated your production to a higher level & how?
The Neumann 475-S Summing Box, it gives much more space to the final mixdown. Before using it we were mixing down our tracks with software and the sound was much more tighter than it is now. we actually can't make a mix with out it. In association with the DBX that gives a cool pre-mastering compression to the final track. The summing box is for sure the machine that gave us the dynamics that we have right now on our tracks.
What fresh equipment have you recently added to the lab?
We're getting closer to adding some new analog toys to give to our tracks more dynamics, but we recently added to our collection 2 distressors. They really compress our sounds pushing them to the limits & they give a cool sound to our congas, snares and toms, the also work well with bass lines and rhodes.
What are your essential studio supplies (food, drink, cigs etc)?
Hierbas de Ibiza!
What list of artists have influenced your sound?
We're very lucky as we have the opportunity to get influenced on the dance floor and not in front the computer screen. As we're DJing very often and we're part of the Southport Weekender & SuncéBeat line ups. In the latest years we heard almost all the greatest DJs in the scene so we surely got influenced by names like , , , , , , , , and .
What are your 3 favourite productions?
Love feat Angela Johnson (Souldynamic Unreleased NJ Mix)

It's the Spirit (Souldynamic Go Deep Mix)

What handy *Souldynamic studio tip would you pass onto producers out there?*
Well, software is best way to produce music today, specially dance music. Logic seems the best way to do it and it sounds massive! Very often we have guys in our studio looking forward to seeing our set up and to understand more about producing music. We always council them to start with a nice dry room, a good audio interface and a couple of professional speakers so they have an accurate listening. Anyway spend time on getting the right experience is for sure the biggest council.
What new production should your fans be on the lookout for at Traxsource soon?
We have many tracks forthcoming but the one we're more excited to see released is a track entitled "Trust" featuring Miranda Nicole on the vocals which is coming out on Tribe Records. We also have a track with cool guitar solos called "Equatoriale" and a remix we arranged for Sir Piers featuring Monique Bingham coming also.
Souldynamic Latest Release 'You Could Be The One' out now on Traxsource.

Souldynamic Latest Top10 Chart